What Urgent Care Centers Can Learn from Luxury Hotels 💸
Brent Walker, SVP Marketing & Analytics
|
August 07, 2017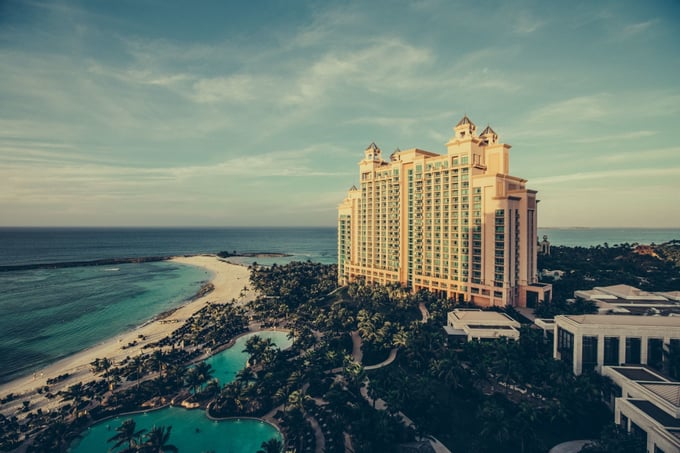 The Ritz-Carlton has built a stellar reputation for offering unmatched experiences to guests. With five-star resorts and hotels scattered across the globe, Ritz-Carlton earns its accolades thanks to its "Gold Standards." Chief among those standards is a credo that begins, "The Ritz-Carlton Hotel is a place where the genuine care and comfort of our guests is our highest mission."
While few people would compare a visit to an urgent care center with a stay at a Ritz-Carlton hotel, the concept of providing "genuine care and comfort" is well-suited to healthcare settings. What other cues can urgent care centers take from the hotel industry when it comes to positive patient experiences?
Empower Staff to Deliver Urgent Care Patient Satisfaction
Every interaction between staff members and customers influences their experiences—whether as guests of a luxury hotel or as patients at an urgent care center. Ritz-Carlton has long recognized the importance of not just choosing the right people, but also providing the right training, to ensure that staff members provide the high-quality customer service that guests expect.
From the 12 "Service Values" that are part of the company's Gold Standards to the intensive 21-day training certification process and one-on-one coaching, Ritz-Carlton excels at preparing its staff for service excellence.
And according to MedCity News, the healthcare industry should take the same approach. "The on-boarding 'impression' is a vital first step to attracting and selecting individuals who can connect, resolve problems, and comfort patients," notes the article.
Where should you start? Make a good first impression. A friendly face goes a long way in reassuring guests—or patients—that they are in good hands.
In fact, Ritz-Carlton's "Three Steps of Service" include:
A warm and sincere greeting.

Use the guest's name. Anticipation and fulfillment of each guest's needs.

Fond farewell. Give a warm good-bye and use the guest's name.
---
As MedCity News points out, "Patients traveling to hospitals are typically under much more stress than hotel guests, and yet, the arrival experience is generally underwhelming, frustrating, and unnerving." This goes for urgent care centers, too. Making a positive impression builds patient trust and lends to greater patient satisfaction.
Make Great Urgent Care Patient Experiences a Mission
Urgent care centers are, of course, operating at a disadvantage when it comes to delivering great experiences. After all, you aren't offering the spa services, poolside cocktails or five-star meals that accompany a luxury hotel stay. Patients walk through your doors because they're in physical distress, not because they want to unwind. And your mission — first and foremost — is to provide care to address patients' immediate health concern.
In an article published by Surgical Neurology International, lead author Corinna C. Zygourakis from the University of California's Department of Neurological Surgery suggests aspects of the patient experience that can benefit from a hotel industry-inspired approach.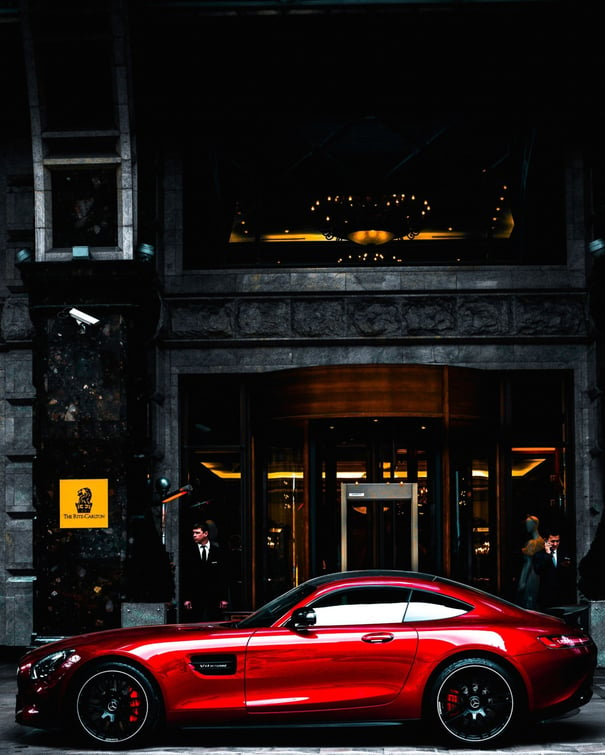 Check-in process
:
Hotels keep the check-in process simple. Staff members prepare in advance for arrivals, greet guests by name to make them feel welcome and communicate next steps clearly. Your urgent care center doesn't have the advantage of knowing what time patients will walk through the door (unless it has an online appointment scheduler), but that doesn't mean the check-in process needs to be impersonal. Greeting patients with a smile, having an easy sign-in process and communicating why patients need to fill out multiple forms or provide identification multiple times—patient safety, for example—can make the already-stressful experience less intimidating.

The visit
:
Ritz-Carlton prides itself on meeting the spoken and unspoken needs of its guests. In an urgent care setting, staff members tend to focus on a single need — the patients' health concerns. However, by paying attention to other needs, such as clearly communicating wait times throughout the entire visit, you can help to remove uncertainty and build trust with patients.

Discharge planning
:
Hotels gather input from guests in follow-up to visits. Why shouldn't healthcare providers do the same? For urgent care patients, the discharge process and post-visit follow-up hold an even more significant role — helping to ensure a better health outcome. When patients leave, their continuing recovery from an injury or illness depends on a clear understanding of discharge instructions and a willingness to comply with the instructions.
Use Technology to Support Urgent Care Patient Engagement
Luxury hotels are known for anticipating guests' needs, and it's not accidental. As MedCity News notes, top-rated hotels maintain robust CRMs, allowing staff to stay alert to guest preferences. CRMs are also crucial for tracking guest feedback and incidents, so each subsequent visit is better than the last. The article says, "This proactive approach guarantees a flawless experience for the guest, and creates a stronger bond between the guest and the hotel brand."
Urgent care technology can help in a comparable way. For example, an automated patient engagement solution can help urgent care stay connected with patients after a visit, providing care plan follow-up, medication reminders or wellness tips that make patients feel well cared for after they leave the facility and boost patient engagement, particularly if the platform also takes patients' individual communication and messaging preferences into account. An effective automated patient engagement platform can also survey patients to gather the feedback necessary to improve work processes and the overall patient experience.
---
🔗 Learn More: Urgent Care Patient Relationship Platform ➜
---
Ultimately, many factors influence patients' perception of their urgent care experience. While you may believe that a positive health outcome should be the determining factor, patients who receive impersonal treatment or find themselves frustrated by a lack of communication may rate an experience lower — even if their health issue is resolved. As psychologist Edward de Bono once said, "Logic will never change emotion or perception." What will you do to influence patient perceptions to enhance satisfaction and engagement?
---
---