What does the future of aging care look like? 🔮
Brent Walker, SVP Marketing & Analytics
|
May 19, 2017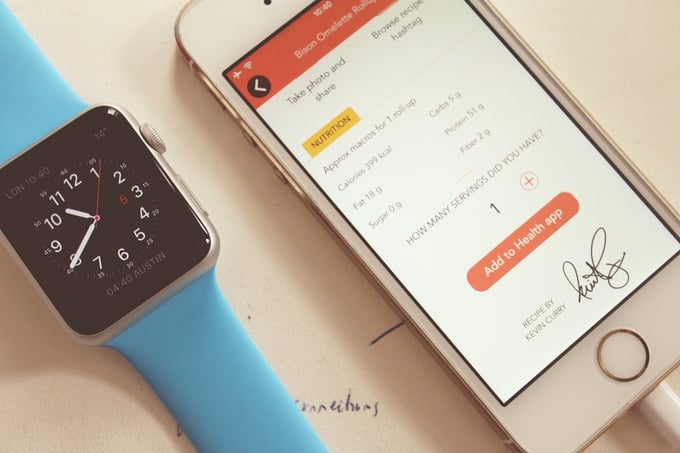 Every week for more than three decades, television writer and commentator Andy Rooney shared "a few minutes" with the audience of 60 Minutes, often offering humorous insights on many subjects including aging. He once said, "It's paradoxical that the idea of living a long life appeals to everyone, but the idea of getting old doesn't appeal to anyone."
As we celebrate Older Americans Month, let's look at the wide range of emerging senior care technologies designed to help this growing demographic — and their caregivers — manage the challenges of getting old.
65 or older? There's probably an app for that.
According to national population projections from the U.S. Census Bureau, almost one in four U.S. residents will be age 65 or older by 2060. Not surprisingly, the thought of 98 million healthcare consumers — and a senior care market predicted to grow to more than $13.5 trillion by 2032 — has energized innovators and tech accelerators like Aging 2.0.
In fact, an article about this year's Consumer Electronics Show (CES 2017) reported: "Gadgets have always been targeted at the young and tech-savvy, with the latest inventions often baffling early adopters' parents. But a new wave of high-tech products for the elderly, from connected canes to intelligent hearing aids, is now making waves at the world's largest technology fair."
Here are a few of the standouts:
Health monitoring devices

.

Monitoring devices for the elderly aren't new. Many will remember the "I've fallen, and I can't get up" commercials of the 1990s, but the latest generation goes well beyond a wearable call-button for emergencies. At CES 2017, one company showed off an under-the-mattress sensor that keeps track of breathing, heart rate and sleep patterns. In recent years, there has also been an influx of GPS tracking devices designed specifically for elderly patients who may be prone to wandering due to dementia.




Smart canes

. One company showed off a "next-generation walking stick" that monitors users as they move, detects falls, and uses artificial intelligence to "learn" walking habits. It can also send alerts to caretakers, relatives or healthcare professionals in the event of a fall or dramatic change in habits. The best part? This type of technology requires little management once it is set up, making it appropriate for more tech-resistant seniors.
---
Gamifying stroke rehabilitation

. In order to overcome barriers to location-based rehabilitation — such as transportation challenges — a South Korean company demonstrated a movement-tracking glove and software designed to help stroke victims continue rehabilitation at home. According to

TechCrunch

,

"The user plays games that require them to twist their wrist to move a character or grasp virtual objects, and gain points for doing so. The games are simple, but for many they may be a better option than being told 'move your wrist up and down 10 times every 2 hours' or some other such instruction."
Of course, senior care technology isn't only experiencing a boom within the direct-to-consumer market.
Innovations in Healthcare Tech for Seniors
After some difficult years implementing EHRs, hospitals and other healthcare providers look at some technology — like sensor technology — with mixed feelings. While sensors can provide valuable information, the thought of how to manage the data and extract useful insights from it seems daunting.
---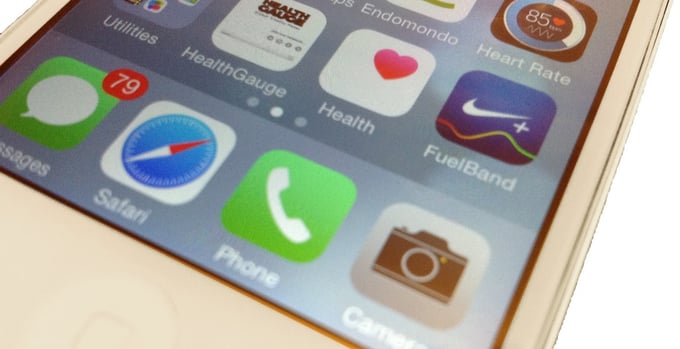 APPLE CEO TESTS DEVICE THAT TRACKS BLOOD SUGAR, HINTING AT APPLE'S INTEREST IN THE SPACE VIA CNBC

---
But as Dr. Bruce Chernof, CEO of the Scan Foundation, an aging and long-term care charity organization, said in MobiHealthNews: "… while people are living longer, they aren't necessarily living healthier." He suggests that senior care technology can play an important role. At the same time, however, it is critical that the tools chosen by hospitals and other healthcare providers do not turn into an adoption headache — for patients, family caregivers or hospital staff.
Patient engagement technology, like PatientBond, can address those concerns. The PatientBond platform, for example, allows healthcare providers to automate communications — from post-discharge follow-up and medication adherence to wellness education and chronic disease management reminders — to help improve engagement with older, costlier patients.
Communications are tailored based on patients' psychographic profiles, improving the relevance of the messages. This is because the psychographic segmentation model employed by PatientBond customizes messaging according to patients' motivations and priorities. In addition, the messages are sent via patients' preferred method of communication — by Interactive Voice Response, email or text — with simple, built-in response mechanisms. Patient responses are tracked, with the data aggregated to a single dashboard that gives healthcare providers a single, comprehensive view.
The process not only improves engagement, but also lets nurses focus on the patients who fail to respond or who indicate a need for follow-up based on their responses which saves time and costs. Given the increased demand that seniors will place on the healthcare system, improving engagement and health outcomes using senior care technology is a critical link in the evolution of aging care. What tools do you need to embrace now?
Get your copy of the whitepaper below:
---
---