PatientBond Urgent Care Webinar: Your Questions Answered
Brent Walker, SVP Marketing & Analytics
|
February 16, 2017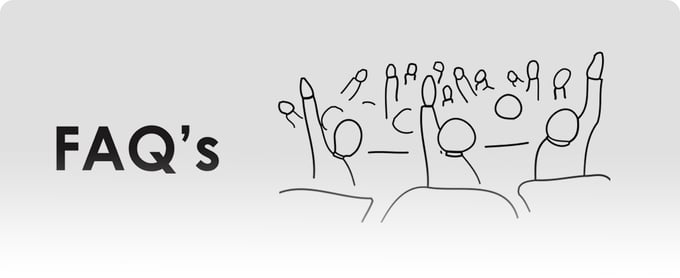 During our Feb. 9 webinar, Enhancing Urgent Care Clinics' Financial Performance through Differentiated Patient Engagement and Behavior Change, we received lots of great questions about how urgent care centers can use PatientBond. We didn't have time to answer them all, so we've compiled them here, along with the answers.
Question: Will you make this presentation available? Where can we access the slides for the presentation?
Answer: A recording of the webinar can be found here, or by clicking on the RESOURCES link in the navigation bar at the top of the PatientBond home page.
Question: What is your pricing model? Do you pay per message, per Text/SMS or per email?
Answer: Pricing is based on patient encounters, so any follow-up messages related to a patient encounter, appointment or health reminder are included. The pricing for a visit follow-up workflow is $0.20/encounter, which includes multiple communication over any channel (email, text, call).
Question: What is the average cost of PatientBond for Urgent Care Centers?
Answer: On average, PatientBond costs between $250/location/month to $350/location/month depending on the number of monthly visits and the number of workflows (visit follow ups, payment reminders, health reminders, etc.) deployed.
Question: What kind of PatientBond health reminder workflows have urgent care centers used successfully in the past?
Answer: Flu shots and vaccinations, employment physicals, sports physicals, preventive Screenings and community health events.
Question: How much effort will it take for my staff to implement PatientBond?
Answer: The staff effort for PatientBond implementation on the client side is minimal. We have a templated approach for implementation design where we discuss the deployment objectives. Then we propose relevant workflows and content on a planing call (typically 30-45 minutes), which can be reviewed and tweaked offline (should not take more than an hour or so). The PatientBond team will take ownership of configuring the workflows and settings and doing initial testing. After that, we will typically involve the client team in production testing (again less than an hour) to get final sign-off before initiating the messages to patients. The only other effort is related to getting a periodic summary of visit data needed for messaging. This can be handled through integration with your practice management system or automating a batch reporting process.
Question: We don't want our staff having to learn a new system. How do you communicate patient actions or responses to communications?
Answer: PatientBond automates communications to patients via alerts, Text/SMS or email using data from your practice management system without the need for any staff intervention. The staff is notified to take action based on any criteria you set up. There is no need for anyone on your staff to learn a new technology or application.
Question: I expect many of these types of workflows can work in hospitals, health plans or even a doctor's office?
Answer: Yes, PatientBond workflows have worked effectively for many channels of healthcare, and we also have workflows that address issues and opportunities unique to each channel.
Question: Can multiple locations and workflows be considered part of our initial pilot?
Answer: Yes.
Question: How valuable/cost effective is it to offer primary care at your urgent care?
Answer: We are happy to set up a follow-up meeting with one of our webinar presenters, Peter Friend, to discuss the answer to this question. Peter has many years of experience in this market and is best suited to work with you on this question. Please let us know if you are interested by emailing urgentcare@patientbond.com.
Question: Can you text patients a provider bio and picture to inform them whom they will see?
Answer: Yes. We support MMS (multimedia messaging services) capability, and the text messages can have images, bios and videos if needed.
Question: How can we email or text and not violate HIPAA?
Answer: To ensure compliance with HIPAA, we take the following approach:
Get patient consent to receiving follow up communications at the time of the visit;

Do not include any PHI information core communication content in emails or texts, but have this generic content written with psychographic segment-specific verbiage if needed;

Give the patients an opportunity to opt out of communications and include disclaimer language;

Include links in emails and texts that can be used to get patient reported outcomes information (which may have PHI information) via a secured web page.
Questions about EMR/PM:
Is there any dependency on the EMR or practice management software that we use?

How does PatientBond gather information from my EMR? Is there an interface or do I download information?

How do you get data into your system?

What is PatientBond's compatibility with Epic EMR? Is there a specific cost of implementation with this EMR?

Do you integrate with eClinicalWorks (eCW)?
Answer: There is no dependency on EMR or practice management software. We can use either of two approaches to gather information and get data into PatientBond:
A scheduled report of all visits that typically runs at the end of each day and uploads the data to a secure ftp site. We can work directly with Practice Velocity and Docutap on your behalf to get this data feed for your locations.

PatientBond also supports integration through APIs (real time of batch, push or pull model - push data using PB RESTful Web Services API, or PB can pull over any API framework published by EMR/PM vendor) or Messaging / HL7 interfaces. In either case, we require very limited data (basic visit information and patient contact data) to initiate the workflows. PatientBond has been deployed at other UCC/Physician Practices/Hospitals which use Nextgen, Athena, eCW, Cerner and Epic as their EMR/PM software. We will happy to discuss these details in a follow up meeting.
Question: How many patients are seen at the urgent care centers with which you have worked? Daily/annually?
Answer: PatientBond is deployed in several hundred urgent care locations. On average, each location has anywhere between 700-1,000 visits on a monthly basis. Each encounter typically generates three to four communications on average (and this is all included in one fixed monthly cost).
Question: What do you mean by "psychographic?"
Answer: Psychographics pertain to people's attitudes, values, personalities and lifestyles. Psychographics come from Nature + Nurture, the product of people's aggregate experiences.
Question: How is a patient's psychographic profile created?
Answer: A patient's psychographic segment can be determined by one of two ways:
Patients can answer a 12-question survey administered by PatientBond, which takes 60-90 seconds to complete; or

The patient can be assigned his/her segment using a statistical projection from a national data compiler service (KBM Group). The KBM segment assignment is not as predictive as the 12-question survey (because it is a statistical projection) and has an additional cost determined by the size of the patient population. KBM data can also be used to identify the psychographic segment for prospective patients in the community who are not currently visiting your urgent care center(s).
Question: How beneficial would your services be to a new urgent care center, which is still early in trying to establish its patient base?
Answer: PatientBond can be of great benefit in building and targeting your prospect base. We can create marketing messaging for print, email etc. that is customized by psychographic segment and will move the needle on acquisition significantly. We have proven this with another client who is trying to sign up patients for Medicare Advantage plans.
Have another question about using PatientBond in urgent care centers? Let us know in the comments, email us or simply call 708-617-8130, and we'll get back to you.
---
---