Need New Software to Reduce Hospital Readmissions? 8 Questions to Ask
Brent Walker, SVP Marketing & Analytics
|
December 16, 2016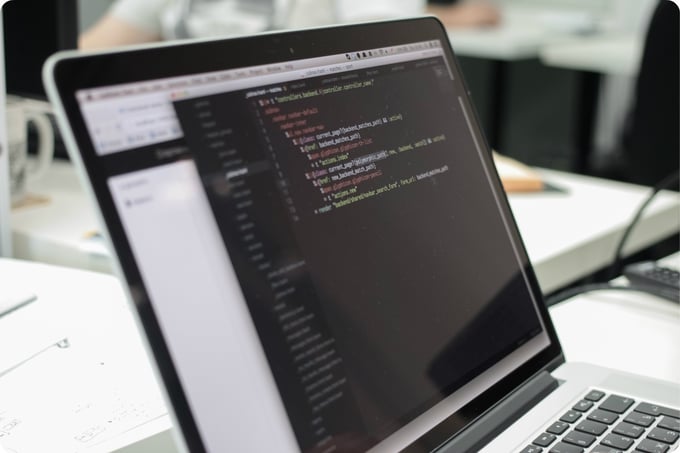 Hospitals and health systems have been on an IT buying spree in recent years — and according to the most recent HIMSS Leadership Survey, the investments won't stop anytime soon. While EHRs may have dominated healthcare IT budgets in the past, the CMS Hospital Readmissions Reduction Program (HRRP) is driving a greater focus on patient engagement technology.
In fact, more than 60 percent of the HIMSS survey respondents said that IT is critical to successful care coordination and post-acute care management. And given the pressures hospitals face — not just from the HRRP, but also from value-based care and population health initiatives — the ability to connect with patients more effectively will continue as a top-of-mind issue for healthcare providers.
Patient Engagement Tech Buying Checklist
If your hospital or health system is considering an investment in new software to boost patient engagement, change behaviors and reduce readmission rates, make sure you're asking the right questions before you buy. Ask whether the solution:
1. Can be white-labeled.
Hospitalizations are stressful for patients. Having a patient engagement solution that reflects your brand minimizes confusion by providing a consistent brand experience that reinforces trust and boosts patient satisfaction.
2. Offers personalization to meet the expectations of your patients.
Having experienced data-driven, personalized experiences when it comes to shopping on Amazon or streaming videos on Netflix, today's healthcare consumers won't be motivated by one-size-fits-all approaches when it comes to engagement efforts. Look for a solution that leverages psychographic segmentation to better understand how individual patients feel about health and wellness and what motivates them to change behaviors or adhere to post-discharge instructions.
3. Enables communication across a variety of channels.
Just as individual patient motivations differ, their communication preferences vary, too. The patient engagement technology you choose should support a range of communication channels — email, text, and interactive voice response — to ensure that critical follow-up messages get through.
---
Aside from natural, personal preferences regarding communication channels, the most appropriate channel can be driven by situation or circumstance.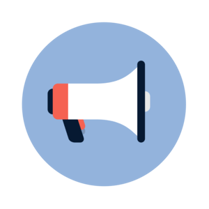 In a pilot to reduce readmissions for a form of spinal surgery at a preeminent New England hospital, PatientBond sent patients both emails and text messages immediately after surgery and up to 21 days post-discharge with educational content and short survey questions to monitor recovery. The team learned that patients were more likely to respond to text messages versus emails in the first days following surgery, as they were laid-up in bed with restricted mobility. Ten months into the initiative, the hospital has experienced only one readmission for this procedure.
---
4. Supports a consistent, well-timed progression of messages.
The best patient engagement approach encompasses the entire experience — from sharing of pre-admission instructions and educational materials to post-discharge recovery tracking, appointment reminders and medication adherence communications. Note that different psychographic segments prefer a different cadence for communications, and this cadence also varies by topic.
5. Uses automation to reduce the labor costs.
Adding another hands-on tool can be burdensome for clinical staff who already feel stretched thin by their duties. The patient engagement technology you consider should support greater efficiency by automating communications and including easy-to-use response mechanisms to track engagement. This allows staff to see results from a single, easy-to-digest dashboard and manage the exceptions — those at highest risk of readmission — rather than the entire patient population.

6. Delivers a proven return on investment.
Any solution provider you consider should be able to back up claims with results. Ask for case studies or customer references so you can verify that the patient engagement technology delivers on its promises. For example, one PatientBond customer experienced a 75 percent reduction in nurse FTEs dedicated to patient follow-up, leading to $20 in savings for every $1 spent on the solution.

7. Requires any additional hardware investment, start-up costs or maintenance fees.
If hospitals have learned anything from the process of implementing EHR systems, it's that technology investments don't end with the software. Make sure that you understand the full scope of additional costs. Cloud-based solutions can reduce the need for additional hardware investments, for example, and some technology firms include change fees, even for the most simple adjustments.

8. Includes set-up assistance and training.
Getting off on the right foot ensures that you get the most value from your investment, so confirm that any solution provider you consider offers guidance needed for the initial setup. You also don't want a solution that has a steep learning curve — for your staff or for patients. Look for patient engagement technology that offers an intuitive interface for internal users and relies on simple response mechanisms on the patient side of the equation.
The Hospital Readmissions Reduction Program is a catalyst for investing in patient engagement technology, but it's not the only reason that hospitals have for cultivating greater engagement with patients. Ultimately, you should select a solution that has the flexibility to address other needs — chronic care and disease management, wellness education and health reminders, even revenue cycle management — in order to address the myriad challenges you face in an evolving healthcare reform landscape.
---
---