🏥 Is Your Urgent Care Center Prepared to Serve the Medically Underserved?
Brent Walker, SVP Marketing & Analytics
|
February 22, 2017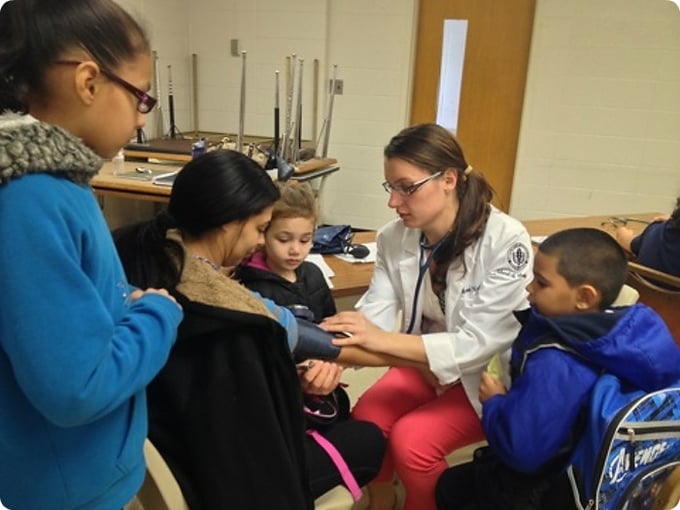 Last fall, the Rainier Valley Community Clinic in South Seattle unveiled a new urgent care center, located inside an affordable housing complex. It represents an expansion of the center's services, which originally were focused on women's prenatal care.
Noting the large immigrant population and the hour-long bus trip required to access the nearest hospital, Amy Martin of the South Seattle Women's Health Foundation noted that the additional services are important for the community."There's a huge problem in this area with diabetes and chronic health issues," Martin said.
---
Limited access to both primary care practices and hospitals means that urgent care centers are uniquely positioned to build stronger relationships with patients.
---
The clinic represents a collaborative effort of several organizations focused on "wellbeing and quality of life" for residents in this federally-designated medically underserved area. Of course, not every urgent care center can move its facility to accommodate medically underserved patients, but with urgent care patient engagement technology, they can connect with those patients more effectively.
Generating Urgent Care Patient Loyalty in Medically Underserved Areas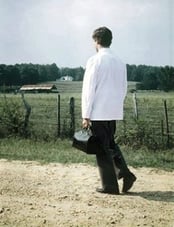 Nowhere is the declining number of physicians more apparent than in medically underserved areas already struggling with access to primary care services. With an estimated shortage of 12,000 to 31,000 primary care physicians by 2025, according to the Association of American Medical Colleges (AAMC), medically underserved areas represent big opportunities for urgent care centers to fill a critical need. While urgent care centers typically focus on single episodes of care, the lack of primary care physicians in certain geographic areas — both rural and urban — puts urgent care centers in position to bridge the medical care gap.
Make a Great First Impression
Urgent care centers attract patients for several reasons. In addition to walk-in convenience at hours when primary care practices are generally closed — evenings and weekends — urgent care centers are typically a more economical choice than the ER for cost-conscious patients with non-emergency illnesses or injuries.
Despite the flexibility that urgent care centers offer, long-term relationships between patients and urgent cares are rare. In medically underserved areas, however, limited access to both primary care practices and hospitals means that urgent care centers are uniquely positioned to build stronger relationships with patients.
How can urgent care patient engagement technology help your center provide patients in these areas with the best possible care and keep them coming back?
Post-Visit Follow Up:

Rather than focusing on single episodes of care, urgent care centers in medically underserved areas can implement a follow-up process, via email, text, or Interactive Voice Response (IVR) calls to nurture patient relationships and stay alert to recovery issues. A patient engagement solution like PatientBond leverages

psychographic segmentation

— identified through a simple patient survey — to better understand patient attitudes and beliefs about health and wellness. This enables urgent care centers to reach out with customized, relevant communications designed to drive positive patient interactions. PatientBond is also multilingual, allowing urgent care centers to communicate with various underserved populations regardless of primary language.





FierceHealthcare

notes

, "… a more proactive and timely approach to patient follow-up is being driven by healthcare's focus on improving safety and reducing risk." The article goes on to suggest that timely post-visit follow-up also enhances patient satisfaction, a fact supported by

research conducted

by the Robert Wood Johnson Foundation.




Health Reminders

: NORC at the University of Chicago research shows that medically underserved populations are more likely to have

poor chronic disease management,

leading to higher rates of cancer, asthma, obesity, behavioral health disorders and other chronic diseases.





For example, African Americans are three times more likely than Whites to require hospitalization for diabetes complications, indicating poor health management. The paper goes on to say, "Similar differences persist among underserved populations for patients with asthma and other chronic diseases."





Leveraging urgent care patient engagement technology can help urgent care centers provide much needed reminders and educational resources to encourage health screenings, physicals, testing, vaccinations and other important health management services — offering patients in medically-underserved areas the "lifeline" they need to address chronic disease.

---
By providing patients in medically underserved areas with convenient access to care and wellness advice, you can help them proactively address health issues while generating patient loyalty — and higher revenues — at the same time. Are you missing out on the opportunity?
Get your copy of the whitepaper below:
---
---