Is It Time for Your Health System to Accept Digital Payments? 💵
Brent Walker, SVP Marketing & Analytics
|
September 28, 2017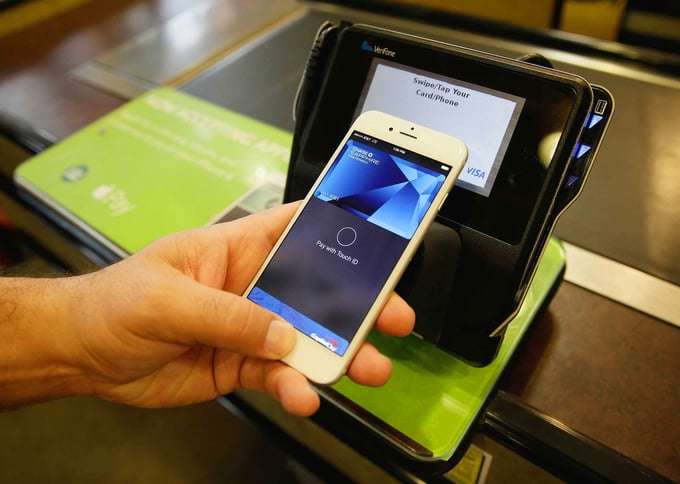 When observing the modern healthcare industry, you can't help but notice a fascinating paradox: It is one of the most technologically innovative sectors on the planet, yet a large portion of its billing and payment systems are notably outdated. By and large, the industry is still far too reliant upon paper-based payment administrative processes to bill and collect money from patients, and this has led to increased costs, misallocation of resources and decreased levels of patient satisfaction.
Not only does reliance upon an antiquated billing and payment system create a lackluster patient experience, but healthcare providers suffer as well in terms of sluggish collection rates. According to research published by global management consulting firm McKinsey and Company, healthcare providers can expect to collect only about 50-70 percent of an outstanding balance after a patient visit, and even when balances are collected, time to payment can typically take one month or more.
The overall drag on efficiency that a paper-based healthcare payment system creates is nothing short of staggering. According to the Consumers Union, $190 billion in annual healthcare spending — nearly 25 percent of the $765 billion total — is wasted in the form of excess administrative costs such as billing errors, collection efforts, payment processing, etc. This equals out to roughly one-third of every healthcare dollar spent per patient on an annual basis.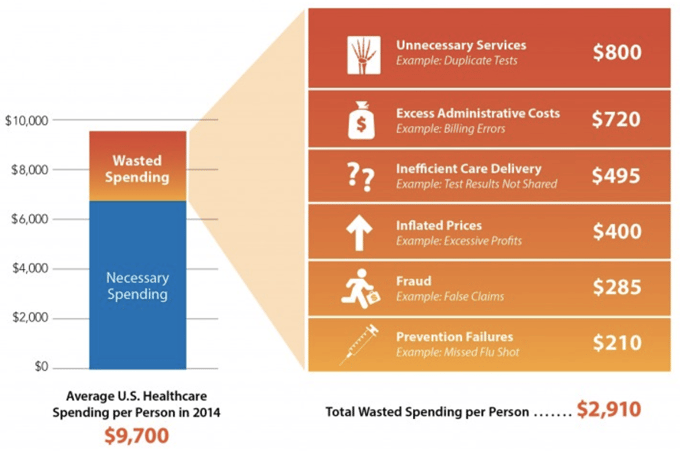 The Growing Need for Digital Payments in Healthcare
With the advent of healthcare consumerism, individuals are more in control of their healthcare experience now than ever before. Today's consumer is significantly more well-informed than in generations past, and with the vast resources available via the Internet and healthcare-based smartphone apps, patients now have the ability to customize the various aspects of their healthcare based on their personal preferences.
According to a report on healthcare billing systems published by accounting and consulting giant PricewaterhouseCoopers, one of the primary pain points of today's healthcare consumer is the lack of a convenient, transparent and reliable payment system. The report found that for many patients, the quality (or lack thereof) of a healthcare provider's billing and payment system either improved or damaged their opinion of that organization.
In light of the growing trend of consumer-directed healthcare, it only makes sense for physician practices, hospitals and other healthcare providers to shift to a digitally-driven payments model to increase the speed, efficiency and reliability of payment processing. This will not only create a more convenient and seamless healthcare experience for patients, but it will also greatly benefit healthcare providers in terms of improving revenue management.
The Role of Patient Engagement in Payments Innovation
It is well-known that there are several steps involved in the average healthcare experience, from setting the appointment (or making an unexpected visit) to being seen by a healthcare professional to settling the bill once the visit is over. During each phase of this patient journey, healthcare providers have an opportunity to build an integrated experience that can either encourage or diminish patient engagement.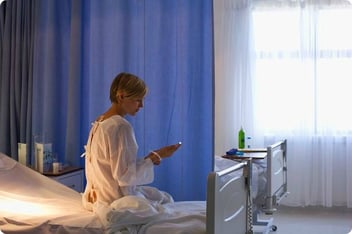 Perhaps one of the most overlooked aspects of this process is the part that comes at the end — billing and receiving payment. By offering patients innovative digital payment solutions such as self-directed online medical bill management or the ability to settle a bill via smartphone apps (e.g., Apple Pay), healthcare providers can boost patient engagement levels to provide a more positive overall patient experience.
For instance, PatientBond offers automated payment reminders that are simple and patient-friendly, yet effective enough to motivate compliance and encourage prompt payment. Among its urgent care clients, PatientBond has doubled patient payment collections, with over 70 percent of collections coming within 48 hours of payment reminders (delivered via emails, text messages and Interactive Voice response phone calls). Using these highly cost-effective digital tools, your healthcare facility can reclaim lost revenue and minimize some of the most common factors that negatively impact your bottom line.
Accepting digital payments is one of the most important steps you can take to upgrade your current billing and payment system, and to provide a more patient-friendly healthcare experience. While the overall healthcare industry has a long way to go in terms of removing complexity and streamlining its structure, taking advantage of digitally-driven billing, payment and administrative tools would definitely be a step in the right direction.
---
---