Increase Patient Engagement with These 4 Technology Tips
Brent Walker, SVP Marketing & Analytics
|
September 22, 2016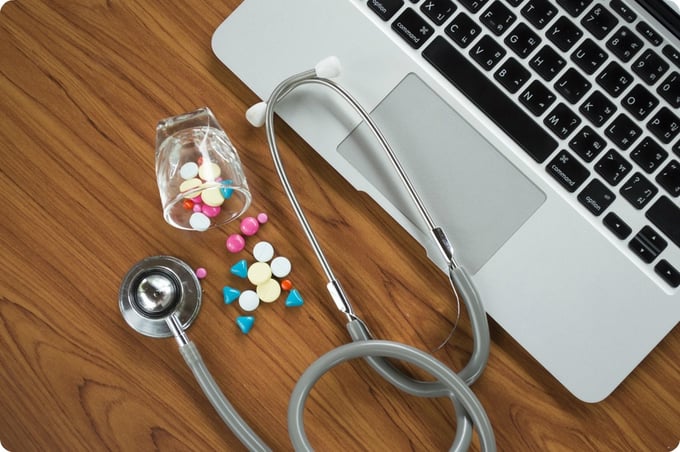 Technology: It's a topic that's a top-of-mind issue in hospital C-suites across the country. How could it not be when the healthcare industry has been adopting technology at breakneck speed, spurred on by any number of carrot-and-stick mandates arising from today's healthcare reform agenda?
---
19 percent of the U.S. adults rely on smartphones as their primary tool for accessing online services.
---
And it's not just the HHS, CMS and other acronym-oriented organizations that demand high tech healthcare. Today's healthcare consumers are more connected and tech-enabled than ever before, and they bring the expectations borne out of the new digital, mobile reality into healthcare settings too.
How can you use this to your advantage? Embrace patient engagement technology. With the right tools, you can connect with healthcare consumers and influence patient behaviors to improve individual outcomes and population health.
Technology Crosses Demographic Boundaries
When you think of the healthcare consumers most likely to leverage technology, do you picture Millennials? You wouldn't be wrong, of course. As digital natives, they have never known a world without the internet.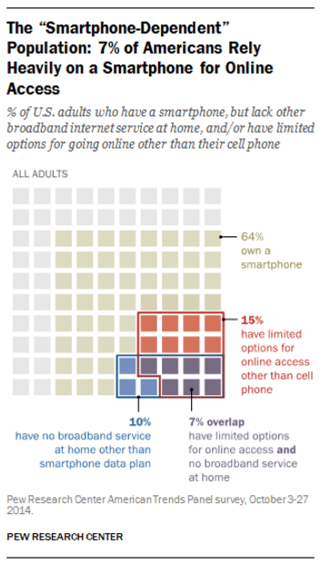 They're even influencing the lexicon with words like "Googling" and "Redditor" being added to the Oxford Dictionary in recent years.
Yet, the convenience and ease-of-use of mobile technology crosses age boundaries too. As we mentioned before we mentioned before, six out of 10 adults have smartphones, and with them the expectation that they can access any information they want, when they want to. Moreover, according to Pew Research, 19 percent of the U.S. adults rely on smartphones as their primary tool for accessing online services due to lack of broadband service at home or other limitations.
As a result, if you want to engage healthcare consumers effectively — including younger adults, African Americans and Latinos who are likely to depend on smartphones for internet access — you need to have mobile-friendly technologies in place. What considerations take precedence?
1. Make sure you really know your target audience

.
While you may think you "know" your patients based on their diagnoses, connecting effectively to drive engagement requires more than awareness of their medical condition. Before adopting any technology, therefore, H&HN magazine suggests you answer key questions related to how patients "think, feel, do" with respect to their condition. Just as retailers gather data to understand the customer journey, hospitals need data — not always available from internal sources — that speak to the patient journey.
For example, psychographic segmentation can help you better understand what motivates different patients, where they go for information related to their condition and how they prefer to communicate. By understanding these personal preferences, you will be better positioned to adopt the appropriate technology and messaging to improve patient engagement rather than pushing out less effective, one-size-fits-all solutions.
2. Dive into digital options to understand the best solutions for each segment.
Tele-health, text messaging, wearables or sensor technologies all have their place, but in order to meet individual patient expectations, you have to match the technology to the patient. The psychographic segment known as a Direction Taker, for example, might be responsive to tele-health tools that keep him in touch with the healthcare professionals whom he trusts;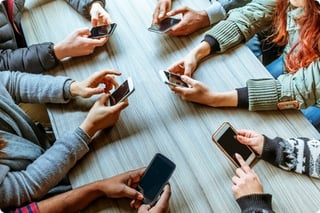 whereas an independent Self Achiever might find a more goal-oriented approach using wearable devices more to her liking.
With a flexible, automated patient engagement platform like PatientBond, you can address a wide variety of preferences — text, voice, email, app — with customized messages designed for greater relevance to improve engagement levels.
3. Develop simple tools and educate your patients well.
As we mentioned above, technology adoption continues to climb within your patient populations, but just as you'll find tech-savvy Boomers, you may also find Millennials who aren't as device-driven as you expect. By selecting technology that is easy-to-use and offers obvious benefits, you ensure that each patient has a comfort-level that is not age dependent. H&HN suggests, "Also consider using visual storytelling to make topics easy to understand. Video, infographics and data visualization can be powerful communication tools."
---
"Where we struggle as a health care industry is adapting the important care protocols to how patients live their lives."
---
4. Continue to assess and adjust your use of patient engagement technology.
Technologies evolve constantly, as do individual patient's interest in them. Today's hot app or trendy wearable can easily become tomorrow's "pet rock." By conducting periodic assessments, you can spot problems and address them sooner, and continue to innovate your strategies to engage patients and build loyalty over time.
Ultimately, your success depends on delivering patient engagement initiatives that resonate with individuals — not just a cohort of diabetics (or whatever group you want to engage). Chanin Wendling, director of eHealth at Geisinger Health System — which has launched several successful tech-based patient engagement programs — says: "Where we struggle as a health care industry is adapting the important care protocols to how patients live their lives. Certain patients are more responsive than others. Some people learn in different ways. Some like technology; some prefer the personal touch. We as an industry need to better embrace that because, ultimately, you need the patient to take the action." Are you equipped with the right patient engagement technology to get the job done?
---
---