Improving Readmissions & Reimbursement Through Hospital Discharge Follow-up
Brent Walker, SVP Marketing & Analytics
|
November 11, 2016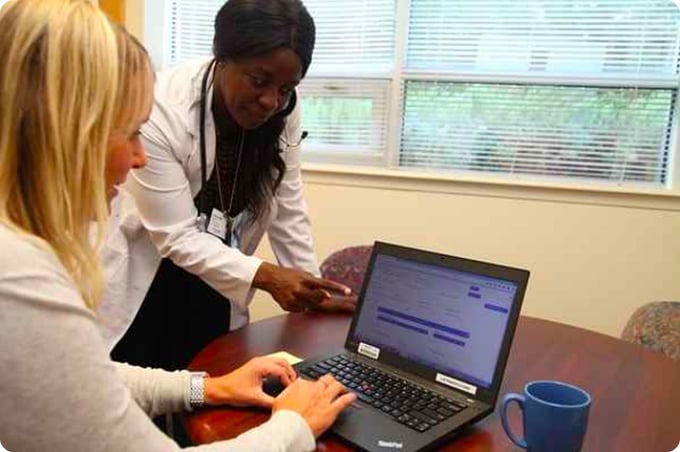 Nearly 800 hospitals across the U.S. are now responsible for the post-acute care of Medicare beneficiaries receiving:
Hip replacement
Knee replacement
Care for heart attacks
Coronary bypasses
Care for hip and femur fractures
Bundled payment programs for post-acute orthopedic and cardiac care are intended to improve care while lowering costs, but these hospitals are on the hook for financial and clinical outcomes for up to three months post-discharge. As a recent article in Modern Healthcare states, "It is precisely in these critical post-discharge months that health systems have the least control over patient choice or progress."
Why is this? As the article states, there are two main reasons:
One, many hospitals lack dedicated staff to oversee care once a patient is discharged; and two, those hospitals with a dedicated staff often rely on telephone follow-up, which is resource intensive and not always successful.
---
At-risk hospitals need help driving productive patient behavior change to avoid issues leading to readmission.
---
The inability to effectively engage patients during the three months after surgery could be expensive for a hospital. According to Avalere Health, the average cost for a total episode of care for a hip or knee replacement is $29,101. A hospital readmission under a bundled payment from CMS (Centers for Medicare and Medicaid Services) risks exceeding reimbursement, invoking a penalty. If the hospital cannot monitor a patient's recovery and/or influence that patient's health-related behaviors, the chances of readmission are heightened.
Unfortunately, approximately 480 of the 800 hospitals participating in the knee and hip replacement program could face penalties. In fact, Avalere Health found that about 15 percent of hospitals in the mid-Atlantic region could lose half a million dollars or more.
Clearly, at-risk hospitals need help driving productive patient behavior change to avoid issues leading to readmission.
Innovations in Patient Follow-up
Once the patient leaves the hospital, their actions (or non-actions) at home or non-coordinated care received from other providers can impact successful recovery. Care navigators help manage care, but many hospitals have a shortage of staff to serve as care navigators.
Innovative companies like Cordata Healthcare Innovations are offering care coordination platforms to help understaffed and overwhelmed care teams better manage the coordination process. For example, Cordata directs interfaces and integration with other clinical information systems and facilitates real-time reporting of diagnoses, procedures and treatment.

Some hospitals are employing other technological solutions like tele-monitoring with phones and remote devices to track and assess patients' progress. Other technologies monitor medication adherence with electronic pill bottles or apps. Implanted devices also provide useful, real-time feedback. Dr. Shivan Mehta, chief innovation officer at Penn Medicine, indicates that, "There is a lot of experimentation," but researchers are still trying to precisely define the factors that cause readmission.
Technology + Psychology: A Proven Platform for Patient Engagement
PatientBond is a platform for automating patient communications (i.e., emails, text messages, Interactive Voice Response). It includes patient response mechanisms, such as short surveys and links to confirm readership, in each of its communications for two-way engagement. Cloud-based, PatientBond interacts with any EMR/EHR system via a simple API (Applied Programming Interface) call, so it does not require software purchases or capital investment.
PatientBond also offers a highly differentiated capability in its psychographic segmentation model, which helps it customize messaging to appeal to a patient's specific "health personality" to motivate behavior change. Developed by healthcare consumer experts from Procter & Gamble, this psychographic model is the product of nearly 20 years of experience evolving such models and successfully applying them in the marketplace. The model used by PatientBond classifies patients into one of five distinct psychographic segments, each of which has its own communication preferences and approaches to health and wellness.
---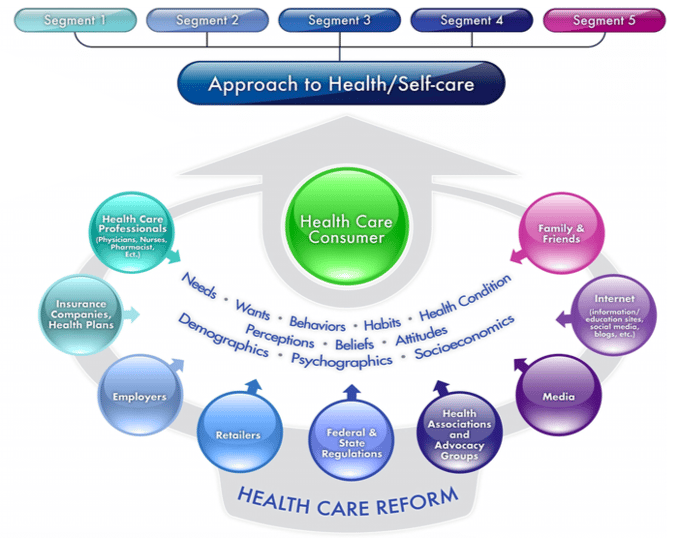 (From the Pscographic Segmentation Whitepaper)
---
One prestigious New England hospital system approached PatientBond to help reduce hospital readmissions for a form of spinal surgery. While this hospital system impressively held readmissions at 6 percent, each readmission was costing up to $35,000. Also, three nurses were dedicated full-time toward following up with patients post-discharge to ensure a successful recovery. This was manually intensive, and the orthopedic department was considering a fourth nurse due to patient load and difficulty reaching patients once they left the hospital. However, this was not feasible within the department budget, so they needed a more effective and efficient solution.
This is where PatientBond comes in. During the pre-op consult a week before surgery, patients answered the 12-question survey used by PatientBond to classify them according to their respective psychographic segments. This triggered a segment-specific communication workflow, in which patients received surgery prep education via emails and text messages five days and two days before surgery. After discharge, patients receive seven more sets of communication, over 21 days, with additional education and surveys to monitor the recovery process.
---
PatientBond enabled the orthopedic staff to care for all patients, but focus on the exceptions for follow-up.
---
Each set of communication included patient response mechanisms, which fed a dashboard tracking these responses, monitored by the discharge nurses. If a patient indicated that he or she was experiencing an issue (e.g., pain not under control, wound not draining appropriately), an email and text alert were immediately sent to the discharge nurse for immediate follow-up.
Fast Forward Nine Months…
After nine months of supporting the staff's engagement and follow-up efforts with patients undergoing posterior lumbar spinal fusion surgery, PatientBond helped achieve remarkable results:
---
Only ONE readmission in nine months
85 percent of patients responded to communications within the nine waves
Nurse FTE's dedicated to follow-up were reduced over 75 percent, as PatientBond's dashboard efficiently directed nurses toward the patients who needed help.
---
In essence, PatientBond enabled the orthopedic staff to care for all patients, but focus on the exceptions for follow-up.
This hospital system is now considering expansion of PatientBond to other areas needing assistance. PatientBond has also demonstrated the ability to reduce missed appointments, drive patient satisfaction and increase payment collections for revenue cycle management.
---
---