How Your Dental Care Clinic Can Choose the Best Patient Engagement Tech 📩
Brent Walker, SVP Marketing & Analytics
|
June 27, 2017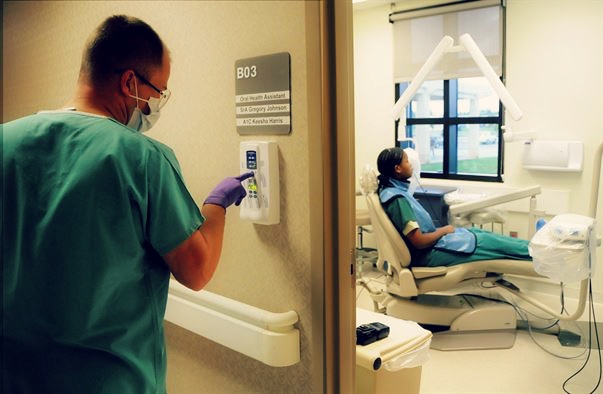 Linda J. Hay, J.D. once wrote an article for Dentistry IQ outlining 10 common mistakes that dental practices make that expose them to malpractice risk. One of those mistakes, she said, was a failure to follow up with patients. She suggested that practices should maintain records for "failed appointments, reminder calls or notices, instructions, prescriptions, and attempts to ensure patients return for care."
Patient follow-up is still critical — and not just to avoid a lawsuit. To compete effectively, today's dental practices need to market themselves to prospects and maintain strong relationships with their patients. Patient engagement technology can help, but how do you know what will work best for your practice?
5 Features to Look for Before Investing in Dental Care Technology
Discussing how he builds patient loyalty in his own practice, Chris Bowman, DDS said: "Practices making the biggest impact in this area are using smart technology to maximize their engagement with patients. The results? Happier and better-served patients, increased referrals, and a healthier bottom line." What practice doesn't aspire to those goals?
With a dizzying array of available technology designed to improve relationships with dental patients, build patient loyalty and improve outcomes, here are some features to look for when choosing the best patient engagement technology for your dental clinic's needs:
1. Flexible distribution options.
As technology changes, so do patients' preferences for how their healthcare providers — including dentists — stay in touch. Increasingly patients prefer email or text messages. Yet some patients, especially older ones, may still prefer an "old school" phone call (or even printed mail), so make sure that the solution you choose offers a range of communication channels to meet the expectations of every patient.
2. Built-in response mechanisms:
Regardless of the communication channel you use, patients need an uncomplicated way to reply so that you know if your messages are reaching them. Interactive Voice Response for phone calls, clickable links in emails or simple replies to text messages enable dental practices to track message effectiveness.
---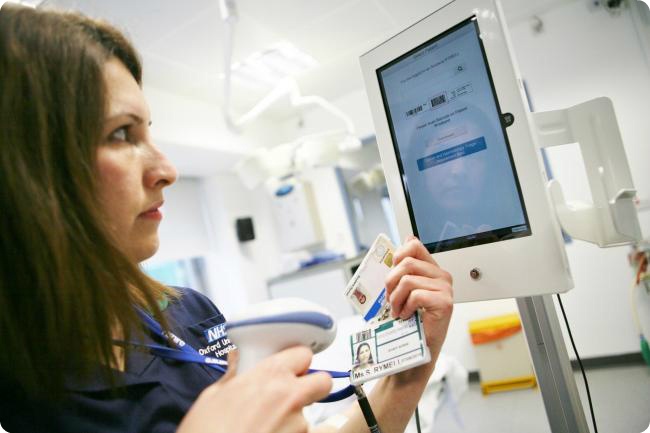 ---
For instance, a dental practice can use automated messages — with built-in response mechanisms — to send out appointment reminders. Timely reminders can help reduce the number of last-minute cancellations or appointment no-shows that are disruptive for staff and other patients and eat into practice profitability. And, by capturing patient responses sooner, staff has adequate time to fill newly available time slots.

3. Message customization:
One-size-fits-all messages are notoriously ineffective. Make sure that any patient engagement technology you choose offers the ability to tailor messages for greater relevance to individual patients. The PatientBond automated patient engagement platform, for example, supports this using psychographic segmentation. Patients take a brief survey that reveals their attitudes and motivations regarding health and wellness. Based on the survey results, patients are classified into one of five unique segments so that communications can be adapted to better motivate patient engagement.
4. Clear results dashboard:
Whether you are sending educational materials, scheduling or billing reminders, or appointment follow-ups, your staff needs to understand who is engaged and who isn't. This is a more time-efficient process for staff as well, saving valuable time because they only need to follow up with the exception who don't respond, rather than all patients.
---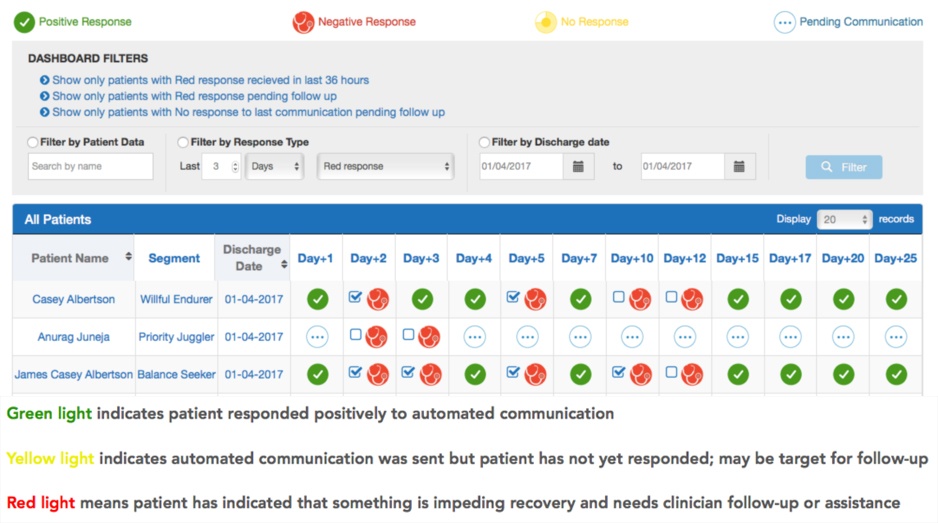 CLICK TO ENLARGE 🔍 — PATIENTBOND DASHBOARD EXAMPLE
---
5. Excellent support:
Many technology implementations fall short because the selected solution doesn't address needs fully or adoption rates lag because of inadequate training or unintuitive user interface. Look for a solution provider that will partner with you to ensure that the application meets your needs and that users get off to a strong start. When choosing a vendor, ask for case studies or examples of proven return on investment to understand the potential budgetary impact of the technology investment over time.

Once you have patient engagement technology in place, make the most of it. You may have decided to invest in a tool to help with appointment reminders or payment collections. But you should also consider using it to reinforce positive behaviors, send educational materials based on patient needs, drive awareness of additional services to current customers and market your dental practice to increase new patient acquisition.
After all, the more ways you leverage your patient engagement technology, the more likely you'll achieve position ROI while nurturing patient relationships.
---
---