💰 How Urgent Care Centers Can Cost-Effectively Serve the Medically Underserved
Brent Walker, SVP Marketing & Analytics
|
March 14, 2017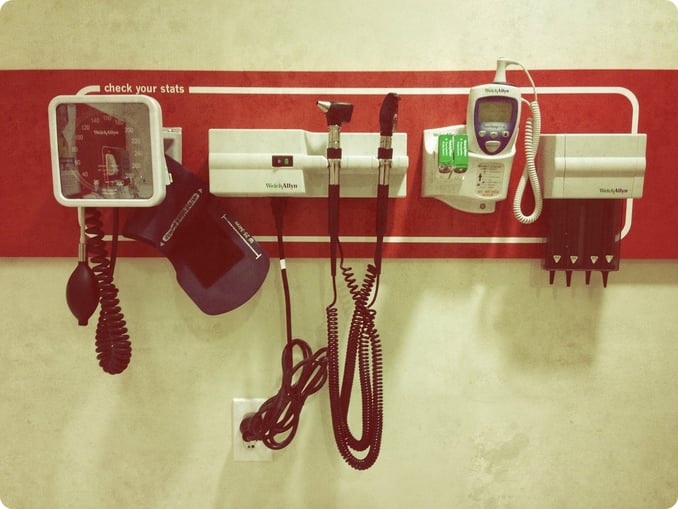 The rise in healthcare consumerism combined with the primary care physician shortage has fueled growth in the urgent care industry, with experts anticipating that this segment will reach $18 billion in 2017.
That sounds like good news for medically underserved areas — except that demographic analysis of communities with urgent care centers shows that more than 75 percent are located in urban or suburban areas and where residents are more likely to have higher incomes and private insurance levels.
What could encourage urgent care centers to help close healthcare access gaps experienced by medically underserved patients? Having the strategies and tools need to operate cost-effectively — even when caring for patients facing poverty, low health literacy or language barriers.
4 Tactics for Building Urgent Care Profit Margins
Data from the Urgent Care Association of America notes that startup costs can be high for urgent care centers because many do not receive reimbursements from third-party payers, which slows the rate of their return on investment.
That trend is changing, however, thanks to broader acceptance of urgent care accreditation and specialized training programs. In addition, payers recognize that urgent care centers represent a significant savings when they keep people out of the ER for non-emergency conditions.
---
"17 percent of ER visits could be handled
at urgent care centers."
---
One study conducted by RAND Corp., for example, determined that approximately 17 percent of ER visits could be handled at urgent care centers, which would result in $4.4 billion in healthcare cost savings. Market research by IBISworld suggests, "… yesterday's 'walk-in' clinic is being elevated to something much more, something that will continue to add value to the healthcare industry for years to come."
Beyond pushing for more third-party reimbursement, what else can you do to boost urgent care revenue from medically underserved patients?
1. Improve staff efficiency
Staffing costs represent a considerable expense for any urgent care clinic, so it's critical that you empower them to work cost-effectively. Integrating time-saving tools into the workflow can ensure that staff resources are maximized. Use of a patient relationship platform like PatientBond, for instance, allows your urgent care center to automate post-visit follow-up communications — by email, text or Interactive Voice Response (IVR) — releasing staff from this manually intensive activity.

Rather than spending time making multiple attempts to reach every patient, the automated communications includes simple patient response mechanisms and aggregate responses on a dashboard. One urgent care center saw a 55 to 60 percent response rate from patients, 90 percent of whom required no intervention. This allowed staff to focus on managing the exceptions to recovery, saving $2,500 a month per location in nurse time. The automated communications also led to higher patient satisfaction and loyalty, with an average likely-to-recommend score of 4.7 out of 5 and a high Net Promoter Score.
2. Understand what motivates individual patients

The PatientBond platform utilizes psychographic segmentation to increase insights into patients' attitudes and motivations.

A simple survey classifies patients based on what they believe about health and wellness, where they seek out health advice and more. By understanding patients better, urgent care centers can customize messages to market appropriate services, drive positive health behaviors and improve compliance with care plans rather than delivering one-size-fits-all messages that fail to motivate patients.
3. Nurture patient relationships
A survey conducted by NPR, the Robert Wood Johnson Foundation and the Harvard T.H. Chan School of Public Health in 2016 found that expediency was a common reason for going to an urgent care center. Walk-in convenience, evening and weekend hours when primary care providers (PCPs) are usually unavailable and shorter wait times than emergency rooms all appeal to today's healthcare consumers.

But most patients still think of urgent care centers only for immediate needs. Sending health reminders using an automated patient engagement solution enables urgent care centers to nurture patient relationships, filling an important role for medically underserved patients who face long wait times for appointments with PCPs.

In addition to helping these patients stay on top of routine health needs, such as flu shots, vaccinations or back-to-school physicals, use of automated messages increases urgent care revenue by building brand recognition and bringing patients in beyond a single episode of care.
4. Use reminders to promote payment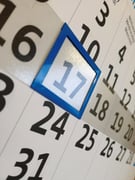 With medically underserved populations, urgent care centers are more likely to have low income or uninsured patients, but that does not mean you must sacrifice urgent care revenue. Use of a patient engagement platform to send payment reminders can improve monthly collections. When one urgent care center began using PatientBond to send notices on unpaid bills, it saw monthly collections double, with 73 percent of all online payments taking place within 48 hours of the automated communication.

Referencing an interview given by MedExpress Chief Medical Officer Thomas Pangburn, MD Journal of Urgent Care Medicine highlights his statement that, "The newly insured may not have an existing or current relationship with a primary care provider, so urgent care centers can help fill this void and meet short-term needs." When it comes to medically underserved patients, urgent care centers can meet longer-term needs as well — and when managed effectively, it can lead to positive urgent care revenue too.
Get your copy of the whitepaper below:
---
---