🏪 How Urgent Care Centers Can Cost-Effectively Help Patients on Medicaid
Brent Walker, SVP Marketing & Analytics
|
April 18, 2017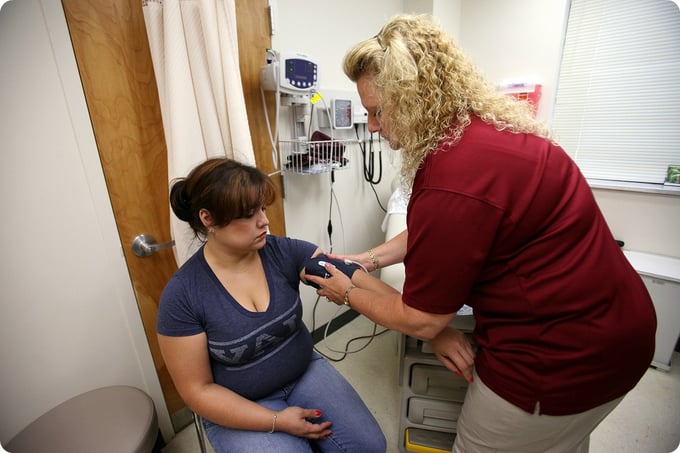 Since ACA Medicaid expansion began, the number of people enrolled in Medicaid and CHIP has climbed to 74,165,854 — a 27 percent increase in just a few years. Given the current primary care physician (PCP) shortage, especially in medically underserved areas, many anticipated challenges with access to care.
Despite the rumors, however, the percentage of physicians accepting new Medicaid patients is close to 70 percent.But often urgent care centers hold out when it comes to accepting Medicaid. Historically, many have focused on privately insured and Medicare patients — wary of onerous paperwork, low reimbursement rates, and the long wait times for payment often associated with Medicaid.
Serving Medicaid Patients Cost Effectively
Hospital ERs often see Medicaid and other medically underserved patients because these patients lack access to primary care physicians. Urgent care centers are ideally situated to fill this access gap, offering convenient, non-emergency care more economically than hospital ERs. But as Medical Economics points out, "The provider that accepts a large number of Medicaid patients and makes it work for his or her practice is much like the fabled unicorn: there are rumors that they exist, but no one has actually seen them."
A 2013 HSC Research Brief identified some approaches that urgent care centers use to serve uninsured or Medicaid patients. Some require pre-payment, which can prove difficult for low-income patients. Others offer discounts for payment at the time of service. An urgent care center in Phoenix introduced a membership program: For an additional $5 over the cost of an initial visit, patients received a discount on all future visits within the same year.
---
"The provider that accepts a large number of Medicaid patients and makes it work for his or her practice is much like the fabled unicorn: there are rumors that they exist, but no one has actually seen them."
---
But depending on location and payer mix percentages, an urgent care center may need to accept Medicaid. For example, demographics in an urban neighborhood designated as a medically underserved area make it more likely that an urgent care center would need Medicaid and Medicare patients to support profitable operations.
If your urgent care center accepts Medicaid — whether by necessity or choice — what can you do to ensure you're providing the best care possible, cost effectively? Let's look at the three challenges commonly associated with accepting Medicaid:
1. Paperwork and more paperwork.
Processing the paperwork for payers is an inescapable fact of running an urgent care center, but the requirements for Medicaid are more burdensome than most. Patient engagement technology can help — not by doing the paperwork, of course, but by helping urgent care staff work more efficiently in other ways, leaving more time for administrative duties. PatientBond's patient engagement platform uses psychographic segmentation to classify patients based their attitudes towards health and wellness, their motivations and their communication preferences. Using these insights into patients, urgent care centers can send automated preventive care reminders and post-visit follow-ups via email, text or interactive voice response. Patient responses are captured in a dashboard, allowing staff to focus more manual follow-up efforts on patients who may be struggling with recovery, saving time which can then be used with patients in the urgent care center — and in tackling the inevitable paperwork.
2. Low reimbursement rates

.
Physicians must agree to reimbursement rates set by all payers, but with private insurance or Medicare, the patient pays a portion as well, such as the 20 percent copay for Medicare.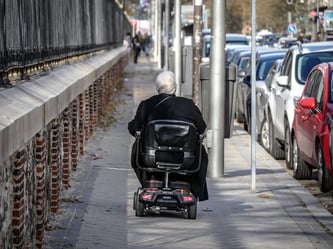 With Medicaid patients, however, physicians must accept the reimbursement as payment in full. While it varies from state to state, the average Medicaid reimbursement rate nationally is 61 percent of what Medicare pays. Medical Economics suggests that using nurse practitioners and physician assistants to "perform checkups or non-emergent visits in states that allow this with provider oversight" can help urgent care centers provide cost-effective care.
3. Slow reimbursement times

.
Medicaid reimbursement times vary from state to state. While commercial insurers typically pay in less than 30 days, the wait time for Medicaid reimbursement can range from 37 to 115 days reports Medical Economics, noting, "Not surprisingly, physicians in states with faster reimbursements were more likely to accept Medicaid patients." Once again, urgent care centers can't change the wait times for Medicaid reimbursements, but proactive revenue cycle management with cash paying patients can help. The PatientBond patient engagement technology, for example, allows urgent care centers to send out effective payment reminders to cash paying patients, based on each patient's psychographic segment, to promote timely payment. One chain of urgent care centers using PatientBond saw 73 percent of all online payment transactions within 48 hours of receiving a reminder, doubling monthly collections.


Beyond these issues that are common to Medicaid patients, urgent care centers must also deal with a truth about all patients: each patient is unique. By understanding what drives patients — regardless of payer type — and delivering customized communications for everything from wellness education to payment reminders, urgent care centers can boost patient loyalty and improve patient engagement to fuel profitable growth.
---
---