How to Use Automated Payment Reminders to Improve Revenue Cycle Management
Brent Walker, SVP Marketing & Analytics
|
September 29, 2017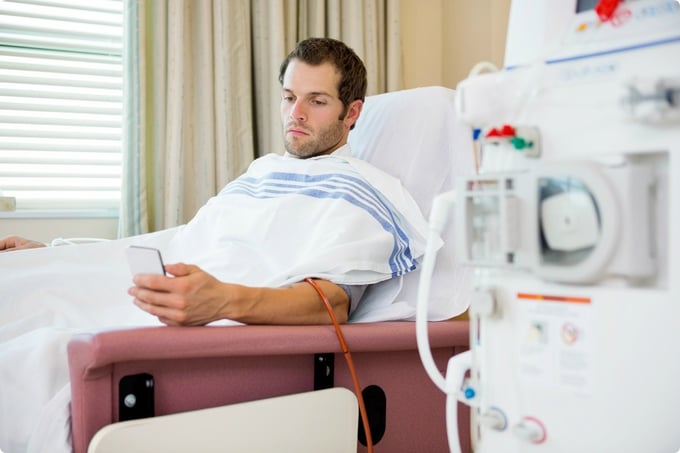 Earlier this year, Bloomberg wrote, "Bad debt is the pain hospitals can't heal as patients don't pay." Yet even as the numbers of uninsured Americans dropped from 15.7 percent in 2009 to 9.1 percent, revenue cycle management and debt collection has gotten harder. The reason? The number of Americans covered by high-deductible insurance plans has climbed 11 percent in the same time period.
As a result, healthcare providers aren't realizing the hoped-for benefits of fewer uninsured patients. For example, Community Health Systems reported that 40 percent of its Q4 2015 bad debt — approximately $68 million — was due to high deductibles and patient bankruptcies. And it's not just hospitals and large health systems that are feeling the pain. Physician practices, urgent care clinics and others struggle with non-payment as well. What's the solution?
---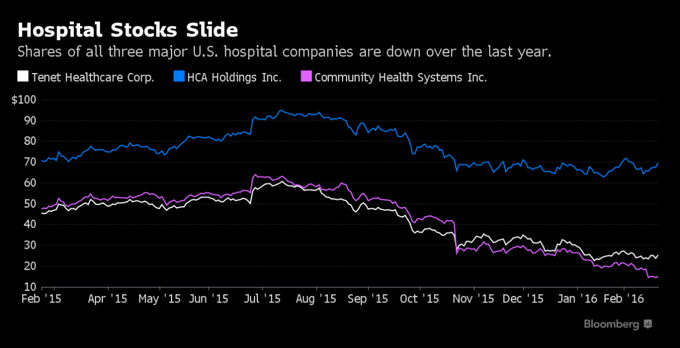 (Courtesy: Bloomberg)
---
Patient-Friendly Approaches Enhance Revenue Cycle Management
Several years ago, the Healthcare Financial Management Association (HFMA) collaborated with the Medical Group Management Association (MGMA) and the American Hospitals Association (AHA) on the Patient Friendly BillingSM project. HFMA suggests that a more patient-focused, transparent billing and collection process leads to:
Improved billing statement accuracy
Less patient confusion over billing statements
Faster collections on outstanding patient balances
More informed, engaged patients
Higher patient satisfaction
While you would expect the HFMA to deliver recommendations that have a positive impact on revenue cycle management, the idea that your billing practices can lead to improved patient engagement and satisfaction may seem surprising. Yet, given the frustration that healthcare consumers consistently voice with regards to their experiences in healthcare — as opposed to those in other sectors who also "collect" their hard-earned money — a more patient-friendly approach is in order.
An automated patient engagement platform facilitates this approach while freeing up your internal resources for a greater focus on claim submissions and payer collections.Here's how automatic payment reminders can help:
Use automated patient communications for scheduling.
In addition to reminding patients of upcoming appointments to reduce no-shows, you can also remind patients of co-pay requirements or past-due balances.
---
"Healthcare providers aren't realizing the hoped-for benefits of fewer uninsured patients."
---
Use automated payment reminders to send timely reminders.
Of course, not all patients like to communicate in the same way. Some prefer mail; others prefer email or text message; still others may prefer a phone call. By leveraging psychographic segmentation, you can better understand individual patients' attitudes and preferences, then customize payment reminders to suit those preferences. An automated system also alleviates the pressure on internal staff, so that when someone is sick or on vacation.
Research conducted by c2b solutions has found that certain psychographic segments are more likely to skip payments to healthcare providers when facing financial hardship:
---

Note: Each psychographic segment/column in the table is labeled with a letter a through e. If a letter appears below a percentage, it means that percentage is statistically greater (95 percent confidence) than the percentage appearing in the corresponding letter's column. For example, 71 percent of Balance Seekers say they are Extremely/Somewhat Likely to pay their health insurance company bills on time, which is statistically greater than Willful Endurers (column b) at 64 percent.
---
Each psychographic segment has its own motivations and communication preferences, so messaging must be customized to each segment to be successful. Messaging geared for Self Achievers will not resonate as effectively with Willful Endurers. A "one size fits all" approach will not work; messaging must appeal to Willful Endurers' psychology to motivate desired behavior change — in this case, to get them to pay their bills on time.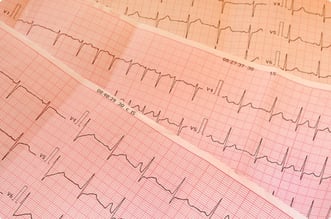 In addition, automated engagement that you drive — rather than sending out revenue cycle management and collections to an outside provider — reduces expenses over time. After all, collection services can cost up to 33 percent of a patient's unpaid bill. According to Modern Healthcare, one healthcare provider's patient-friendly self-service payment portal increased payments by 53 percent while reducing collection costs by 23 percent. PatientBond, a platform for automating patient communications (email, text, phone calls) incorporating psychographic messaging, doubled collections for a chain of Urgent Care Centers. Such savings can make it easier to justify investing in a versatile automated patient engagement platform.
Make payment transactions convenient.
Sending automatic payment reminders without a user-friendly way to make a payment is asking for trouble. Today's healthcare consumers are accustomed to paying for products and services online — and nearly half of e-commerce transactions occur on mobile devices. Many people don't even use paper checks anymore, so if you don't have an online, mobile-optimized payment tool available, it's more difficult to manage your revenue cycle. For example, PatientBond offers online payment through PayPal, and 73 percent of all online payments occur within 48 hours of PatientBond communications.
---
Sending an automated reminder without a user-friendly way to make a payment is asking for trouble.
---
Improved Revenue Cycle Management Reduces Risk
One added benefit that healthcare providers gain from using an automated patient engagement system that customizes messaging according to patient preferences: less risk related to collection practices. Citing increased scrutiny by state and federal regulators regarding aggressive collection practices and patient privacy requirements, Modern Healthcare noted that one revenue-cycle management firm was forced to halt operations in New York over its collection practices, leaving its customers in limbo.
Ultimately, you can't provide the best care to your patients if you don't have revenue coming in in a timely manner — but it has to be done right. With the use of automatic payment reminders and convenient online payment tools, you can improve revenue cycle management — without alienating your patients and attracting the attention of regulators.
---
---