How to Resolve to Reduce Hospital Readmission Rates in 2017
Brent Walker, SVP Marketing & Analytics
|
January 03, 2017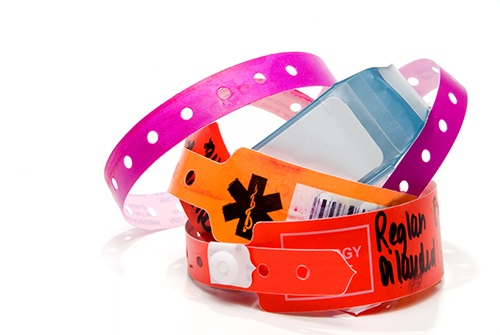 The tradition of making New Year's resolutions isn't just for individuals. Given that CMS Hospital Readmissions Reduction Program penalties hit a record high in 2016 — impacting 2,597 hospitals — healthcare organizations could benefit from the practice, too. But how do you move from resolving to reduce preventable readmissions and actually accomplishing it?
Tips for Lower Readmission Numbers
Opportunities to meet the expectations of hospital readmissions reduction program take place before, during and after a hospital stay. Let's take a look at some of the more successful tactics in each area.
➜ Before the Hospitalization
Add videos to patients' pre-admission checklist. Video didn't rise through the content marketing ranks for no reason; billions of consumers watch videos on YouTube every day. Why not tap into this powerful medium to educate patients in advance of a hospital admission? According to a study published in the Journal of the American College of Surgeons, the inclusion of videos in a patient education process helps to prepare patients for surgery — reducing stress and increasing patient satisfaction — to improve patient outcomes.
➜ During the Hospitalization
Prevent surgical site infections. At New England Baptist Hospital in Boston, standardizing the wound care process has put a dent in readmissions for knee, hip and spinal surgeries. As Managed Healthcare Executive notes, "This is a smart approach, as a 2015 study published in the Journal of the American Medical Association found that surgical site infections are the most common reason for unplanned readmissions." The hospital created a new protocol that ensures proper hand hygiene and consistency in when and how wounds are dressed. By limiting the number of staff members caring for wounds, infections have declined.
Use whiteboards in patient rooms. Research shows that whiteboards support effective communication of care plans, leading to more positive outcomes. New England Baptist Hospital uses whiteboards with hip and knee surgery patients to track daily goals, pain levels and medications which also helps keep patients and their family members engaged and focused on rehabilitation.
➜ After the Hospitalization
Reconcile patient medications. The Agency for Healthcare Research and Quality says that discrepancies in patient medication regimens represent one of the most common causes of adverse events following a hospitalization. Having a medication reconciliation process in place helps hospitals avoid unintended prescription omissions, duplications or dosage errors after discharge.

Of course, no list of tips for meeting hospital readmissions reduction program expectations is complete without one that spans the entire patient experience: better patient engagement. It's the holy grail for healthcare organizations, and like the legend, effective patient engagement can be elusive. Many hospitals focus on hands-on discharge management programs with mixed results. Following up with discharged patients is a time-consuming process for already overburdened nursing staff. And even when nurses do get through to patients, do their messages resonate?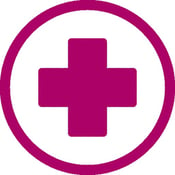 Instead of managing discharged patients with an inefficient, one-size-fits-all engagement process, hospitals should consider an automated patient engagement platform. A solution like PatientBond leverages psychographic segmentation, helping healthcare providers gain insights into what will motivate discharge plan adherence based on patients' unique attitudes and beliefs about health and wellness.
In addition to more relevant messaging, the automated communications platform sends email, text or Interactive Voice Response — based on patient preference — to help keep recovery plans on track, reducing the likelihood of a preventable readmission. A sequence of educational content is sent before admission and after discharge, ensuring that patients have precisely the information they need at the right moment. Plus, an easy-to-follow dashboard tracks patient responses, allowing the clinical staff to focus their attention on those patients that are flagged as potential readmission risks, rather than attempting to manage the entire patient population.
The combination of relevant communications delivered in a consistent cadence works. In a pilot program with PatientBond, one well-known New England hospital system realized an 85 percent patient response rate during the 30-day readmission period and experienced only one readmission in 10 months. In addition, the hospital system saw a 75 percent reduction in staff hours dedicated to patient follow up. What do you need to succeed with your hospital readmissions reduction program resolution?
---
---