How to Make Your Healthcare Facility LGBTQ-Friendly 🏳️‍🌈
Brent Walker, SVP Marketing & Analytics
|
September 25, 2017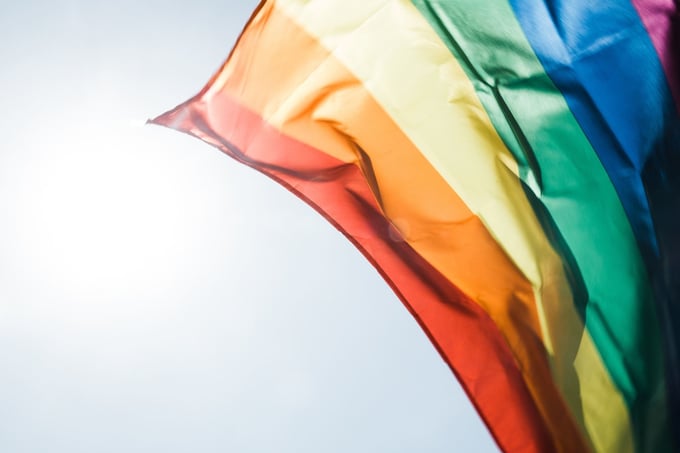 Recent research has revealed some disturbing health disparities among members of the lesbian, gay, bisexual, transgender and queer/questioning (LGBTQ) population in the U.S. According to multiple studies, LGBTQ individuals will often delay or forego seeking medical care due to many of the stigmas and distinct issues that affect the LGBTQ population.
Fear of being discriminated against, misunderstood and/or misdiagnosed are common concerns that have kept many sexual minorities from seeking treatment, not to mention the lack of LGBTQ-specific cultural competence demonstrated by many providers in the healthcare system.
Many non-healthcare businesses have perfected the art of crafting their messaging and service offerings to effectively address the needs of the LGBTQ population. But the healthcare industry has been somewhat slow to keep pace, often lacking the personal touch and patient-centered approach that would ensure a welcoming, positive experience for LGBTQ individuals.
---
78% of LGBTQ individuals expressed that they
would be willing to switch to brands that address
their demographic directly.

---
As the burgeoning megatrend of healthcare consumerism continues to gain momentum, the need for healthcare facilities to adopt a personalized approach becomes even more apparent, especially in terms of how the specific needs of LGBTQ patients are addressed.
So what are some ways that healthcare providers can create a more positive and inclusive experience for their LGBTQ patients? Below are some practical and effective steps you can take to make your healthcare facility LGBTQ-friendly.
---
Partner with organizations that offer ongoing diversity training to help staff members broaden their understanding of the culture and specific needs of the LGBTQ community. A little sensitivity can go a long way in terms of tailoring your welcoming practices, procedures and terminology to accommodate patients who are of a diverse sexual orientation or gender identity. When you consider the fact that every interaction with a staff member is a potential touchpoint that can either attract or repel LGBTQ patients, the need for diversity and awareness training becomes that much more important.

Create an inclusive, welcoming environment in your facility that will foster a positive LGBTQ patient experience.
Practical implementation steps could include:
Posting the facility's patient bill of rights or non-discrimination policy in a prominent location
Providing access to single-stall or unisex restrooms

Ensuring that common areas, waiting rooms, etc. are set up in a manner that reflects inclusiveness of LGBTQ patients and families

Carefully reviewing visitation policies to ensure that they are fair and non-discriminatory in nature

Training staff to avoid making assumptions about a patient's gender identity or sexual orientation based solely on appearance

Demonstrate respect and propriety in any interactions where patients are being asked to provide personal information. Honor and respect the patient's right to privacy in terms of how much information they are willing to disclose about their sexual orientation or gender identity and be willing to go at their pace.
---
In addition, be sure to use gender-neutral language on any forms that must be completed by the patient. Adopting these practices will ensure a more personalized patient experience, which can go a long way towards improving healthcare for LGBTQ populations.
---
Consider creating marketing materials that communicate an inclusive, LGBTQ-friendly message. According to a survey published by

Community Marketing & Insights

, 78 percent of LGBTQ individuals expressed that they would be willing to switch to brands that address their demographic directly.




Connect with LGBTQ organizations to solicit feedback regarding your facility's policies and written materials (internal and external) to ensure that they are non-discriminatory and LGBT-inclusive. After receiving their input and making the appropriate adjustments, customize your marketing strategies to advertise available services in various LGBTQ media and cultural outlets.

Create a portal on your facility's website to provide information about available programs, initiatives and services that are designed to meet the specific needs of LGBTQ patients. Also consider posting a directory of any staff physicians who specialize in LGBTQ healthcare.

Engage in outreach efforts to the LGBTQ community by establishing partnerships with community health centers, hosting educational programs to raise awareness about testing services, etc.

Familiarize yourself local and online resources that are available to address LGBTQ-specific concerns, and stay informed about LGBTQ-related health topics. It is not uncommon for LGBT individuals with health insurance to struggle finding a provider that is knowledgeable in addressing their specific healthcare needs.

Leverage digital patient engagement technology to maintain relationships with patients outside the practice. Demonstrating to LGBTQ patients that you're interested in their wellbeing on an ongoing basis can help facilitate loyalty. A platform like PatientBond, which automates emails, text messages and Interactive Voice Response, can engage these patients throughout the year and remind them of other services like screenings, checkups and physicals.
---
Providing friendly, welcoming, patient-centered care is an experience that should be afforded to people from all walks of life, but especially to those who often feel marginalized due to their sexual orientation or gender identity. Keep the above ideas in mind to help you provide quality care to members of this valuable community.
Get your copy of the whitepaper below:
---
---