How to Drive Staff Adoption of New Tech to Reduce Readmission Rates
Brent Walker, SVP Marketing & Analytics
|
December 21, 2016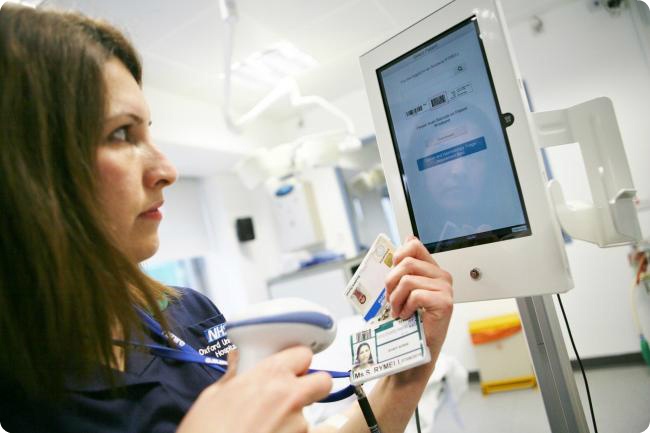 A decade ago, the American Hospital Association wrote that, "To meet their mission of high-quality healthcare, America's hospitals must continually adopt innovative clinical and information technology." After a slow start, hospitals and health systems got on board, spurred on by the Electronic Health Record (EHR) incentive program that launched in 2011.
Between 2009 and 2016, the number of hospitals with certified EHRs rose from 12 percent to 96 percent. And EHRs aren't the only type of technology that hospitals are embracing in an effort to meet CMS Hospital Readmissions Reduction Program goals and improve patient engagement.
---
"The job of a manager is to help people cross the bridge—to get them comfortable with the technology, to get them using it, and to help them understand how it makes their lives better."
---
But technology adoption presents many challenges — not the least of which is getting your staff on board, especially when they're already suffering from adoption overload.
4 Considerations When Adding Patient Engagement Technology
Sometimes it feels like technology and disruption go hand in hand. Not surprisingly, a study by MIT Sloan Management Review and Capgemini Consulting found that 63 percent of managers said that a lack of urgency and poor communication were barriers to technology adoption.
Didier Bonnet, coauthor of the study, notes, "The job of a manager is to help people cross the bridge — to get them comfortable with the technology, to get them using it, and to help them understand how it makes their lives better."
The promise of new technology — facilitating better care, driving up patient engagement and lowering costs — is only realized if the prospective users of that technology embrace it. Once you've narrowed the field of possible solutions, you need to ensure your top choice delivers the benefits you expect.
1. Make user-friendly technology a priority.
All the functional bells and whistles in the world count for nothing if a solution is difficult to use or a poor fit for your workflow. "Technologies that require multi-day training programs and hefty user manuals are a surefire recipe for employee bellyaching and a stalled adoption," says Harvard Business Review. Instead, look for technology that features an intuitive interface and enhances your workflow. If possible, allow staff to test-drive a variety of solutions and gather their feedback to understand what works and what doesn't.
2. Communicate the value of the technology — for the users.
Of course, your staff recognizes that preventable readmission penalties have a negative impact, but you need to communicate the value of technology beyond that big picture view.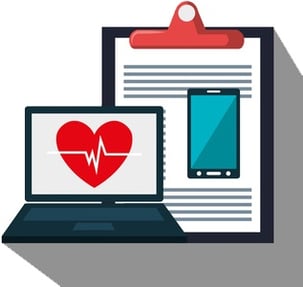 If you want to win buy-in from the users, make sure that you set expectations for how adoption will address their day-to-day pressures.
For example, position new patient engagement technology like PatientBond as a way to work more efficiently. Rather than a time-consuming, hands-on approach for every patient, nurses save hours every day thanks to automated, communications tailored to specific psychographic segments, easy patient response mechanisms and a clear results dashboard that helps them focus their efforts on at-risk patients.
Another characteristic that makes PatientBond so attractive for its users is its intuitive interface for creating communications workflows: Users click and drag icons representing channels (e.g., email, text/SMS, voicemail) across their computer screen and write/edit messaging just as they would a Microsoft Word document. Training needs are minimal, and because PatientBond is cloud-based, a simple API call to the EHR is all that is needed; no software purchases or capital investment is required.
3. Facilitate training suited to a variety of users.
We've talked before about the importance of tailoring your messages for your patients; it's just as important that you consider the needs of your staff when it comes to training. Older, less tech-savvy users may prefer hands-on training exercises to achieve a greater comfort level; while younger, digital natives may prefer self-guided training. The best approach? Ask users what their preferences are when it comes to training and empower them to learn.
4. Celebrate the wins.
If you want to inspire adoption, make sure you keep your staff informed of the gains you're seeing. Highlight the benefits to your hospital, which can be a source of pride for staff members. Also point out individual gains, such as the number of hours saved that were then spent with current patients, to show users they have a personal stake in the adoption.

Hospitals have adopted so much new technology in recent years that clinicians often report lower job satisfaction and feelings of burnout due because of it. Fortunately, with the right approach, you can alleviate those concerns by demonstrating that patient engagement technology can lead to more efficient workflows and better patient outcomes.
---
---