How Purchasing Patient Engagement Software Can Drive Loyalty & Growth
Brent Walker, SVP Marketing & Analytics
|
October 04, 2016
Health IT investments have risen steadily since 2012. Most of the growth has been fueled by healthcare providers jumping aboard the EHR train, considering it a means to improve patient engagement. In fact, according to 2015 data from the Office of the National Coordinator for Health Information Technology (ONC), nearly 70 percent of providers now allow patients to view, download and transmit their health information online.
---
Electronic Health Records may open the door, but healthcare providers need to do more to activate patients.
---
But is that really leading to higher patient engagement levels? Not according to a Journal of Medical Internet Research study, which found that patients tend to use patient portals to EHRs to stay informed about test results, but not to engage with their providers. Researchers found that "… behavioral beliefs related to patient access of information through the [after visit summary], specifically the ability to track visits and tests, have medical information more readily accessible, and obtain medical information more efficiently, were more important than beliefs about patient engagement in their health care, such as clarifying issues with their doctor or reinforcing instructions."

(The percent of hospitals that enable patients to electronically view, download, and transmit their health information grew almost 7-fold between 2013 and 2015 —HealthIT.gov)
---
EHRs may open the door, but healthcare providers — from urgent care centers to large hospital systems — need to do more to activate patients. Patient engagement software can help.
Is It Time for You to Invest in Patient Engagement Software?
For decades, other industries — financial services and retail, for example — have recognized that in order to cultivate loyal customers and grow their business, they need to nurture customer loyalty with targeted communications. Toward that end, they leverage technology platforms that automate the engagement process, taking advantage of consumer data, purchasing histories and more to improve the relevance of their communications.
Healthcare IT News noted last year, "Advances in mobile and cloud technologies, consumerization of care delivery, meaningful use incentive payments and a broader move toward value-based reimbursement would seem to be creating ripe conditions for more fruitful engagement initiatives." And it looks like healthcare providers are poised to take the next step. The 2016 HIMSS Connected Health Survey found that beyond patient portals, healthcare providers are leveraging a wide variety of technologies to improve patient engagement.
---
48 percent use patient education and engagement apps
37 percent use remote patient monitoring
34 percent use telehealth technology
33 percent use SMS texting
32 percent use patient-generated health data technology
26 percent use concierge service telehealth
---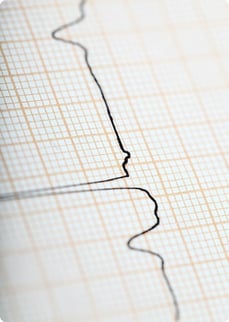 HIMSS director of Healthcare Information Systems Tom Martin, Ph.D. said, "The Connected Health findings illustrate the importance of interactive relationships between physicians and individuals and technology as a means to advance comprehensive health and healthcare." Building that type of interactive relationship takes time, something that's in short supply in busy urgent care centers, physician practices and hospitals. It also takes insights into individual healthcare consumers about needs, attitudes and communication preferences.
Increasingly, today's savvy consumers have little patience for brands — regardless of industry — that try to engage them with a one-size-fits-all approach. In order to meet consumer expectations, you need to understand what makes them tick. An automated patient engagement platform like PatientBond empowers healthcare providers on multiple fronts:
---
First, automating communications allows for greater efficiency, freeing up staff to focus on the patients that need them most.
Second, because this platform incorporates psychographic segmentation, healthcare providers gain a better understanding of how individual healthcare consumers perceive health and wellness — their beliefs and preferences — so that messages can be customized to help motivate behaviors beyond the engagement.
---
In addition, by supporting text, email, app and Interactive Voice Response messaging in a single platform, flexible patient engagement software reduces the size and complexity of your IT stack; rather than implementing separate solutions for patient engagement, providers realize time and cost efficiencies in using a comprehensive platform. A physician practice can use it to manage appointment reminders, helping to reduce no-show rates and increase revenue. An urgent care clinic can use it to market additional services, expanding revenue opportunities and boosting loyalty. And most importantly, it can be used to keep patients engaged, increasing care plan compliance and outcomes. Are you ready to automate your patients' — and your facility's — success?
---
---