How Patient Engagement Tech Can Help the Medically Underserved
Brent Walker, SVP Marketing & Analytics
|
January 09, 2017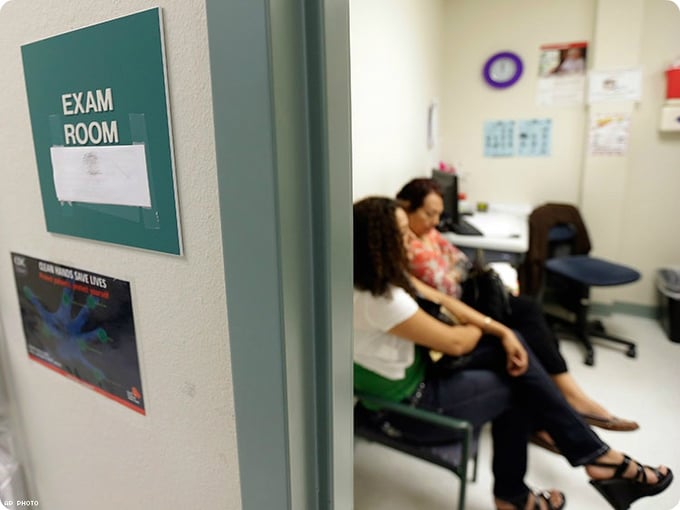 Reaching medically underserved patients is a perpetual challenge for hospitals and other healthcare providers. In recent years, however, healthcare reform objectives of reducing hospital readmission rates and improving population health have increased the pressure to improve access to care and implement effective patient engagement strategies.
It's a huge undertaking. The Kaiser Family Foundation (KFF) points out that despite "substantial gains in public and private insurance coverage and historic decreases in uninsured rates," more than 28 million people still lack health insurance coverage, which directly impacts access to care.
KFF finds that 20 percent of uninsured adults went without needed medical care in 2015 and notes, "Studies repeatedly demonstrate that the uninsured are less likely than those with insurance to receive preventive care and services for major health conditions and chronic diseases." So how can hospitals overcome the obstacles to help medically underserved populations?
Improving Patient Engagement Efforts with Technology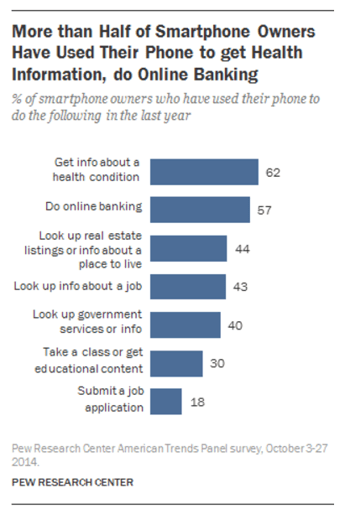 In 2014 Dr. Farzad Mostashari, the former head of the Office of the National Coordinator for Health Information Technology, boldly stated, "Patient engagement is the blockbuster drug of the century."

It wasn't a surprising comment from someone who has spent his career championing "prevention-oriented" health information technology in support of underserved patient populations. But is it true?
The answer is yes — when it's done right, and it goes beyond mere engagement. Engagement is a means to the end of behavior change and positive outcomes. Of course, doing patient engagement right isn't always easy, especially when you're trying to connect with medically underserved patients. Based on Pew Research data, mobile may be a key. In 2015, 65 percent of Americans owned a smartphone and 62 percent of those smartphone owners reported using their device to look up information on a health condition.
---
What's more, it turns out that medically underserved populations are more likely to rely on their smartphones for online access, including:
15 percent of adults age 18 to 29
13 percent of low income/low education level households
12 percent of African Americans
13 percent of Latinos
---
Recognizing the importance of mobile devices among these at-risk populations, the Commonwealth Fund outlines how mobile technology could help safety net hospitals and other healthcare providers improve patient engagement. Because of wide smartphone adoption, the issue brief says that text messaging, in particular, enables healthcare providers to connect with patients with reminders and motivational messages.
"These notifications," the brief contends, "can promote self-management practices for chronic conditions, educate consumers about preventive care and personal wellness, and improve patients' adherence with recommended treatment." But how do you know what will motivate individuals?
Using Psychographic Segmentation with Patient Engagement Technology
The Commonwealth Fund reports that a study conducted with low-income patients in California indicated that "continuity and connectedness are key predictors of patient empowerment and efficacy." But sending a one-size-fits all message to healthcare consumers — even those with a shared health concerns like obesity, diabetes or high blood pressure — isn't enough to move the needle on engagement.
As a result, 86 percent of healthcare providers who took part in the Commonwealth Fund survey said that patient engagement has proven difficult, particularly in terms of driving health behaviors, care plan adherence and chronic disease management. What's more, hands-on patient engagement program burden already-strained staff resources: 91 percent of survey respondents said that "limited human and technical resources" was a barrier to effective patient engagement.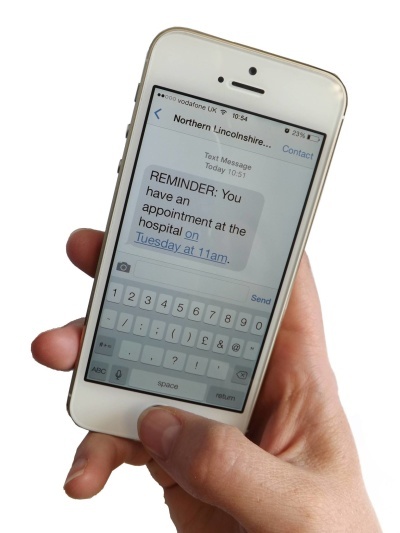 Automated patient engagement technology like PatientBond addresses many of these challenges. By leveraging psychographic segmentation — which classifies patients by their attitudes to health and wellness, motivations for behavior change and communication preferences — allows healthcare providers to customize communications for greater relevance.
Where a Direction Taker (one of five healthcare psychographic segments) responds to clear instructions for managing a chronic condition, a Balance Seeker wants to be given options. When combined with a well-timed, automated communications — via integrated voice response (IVR) calls, emails or text messages — hospitals are better positioned to deliver meaningful patient engagement campaigns.
This may all sound intriguing, but the proof is in the results. PatientBond worked with a large health system, which focuses on care for Medicaid, hispanic, rural and other underserved populations, to reduce missed appointments. This health system was experiencing 18 percent missed appointments, but after employing the PatientBond platform to engage patients — even in Spanish — missed appointments were reduced 22 percent. This health system is now expanding its use of PatientBond to other initiatives, like health and wellness reminders to drive healthy behaviors and the use of preventative services.

With an easy-to-digest dashboard capturing patient engagement levels, hospitals can devote their resources where they're needed most — and make a real dent in addressing the needs of medically underserved patients, even when they aren't in a doctor's office.
Get your copy of the whitepaper below:
---
---