How Mobile Health Technology Could Help with Osteoporosis Management 💬
Brent Walker, SVP Marketing & Analytics
|
June 08, 2017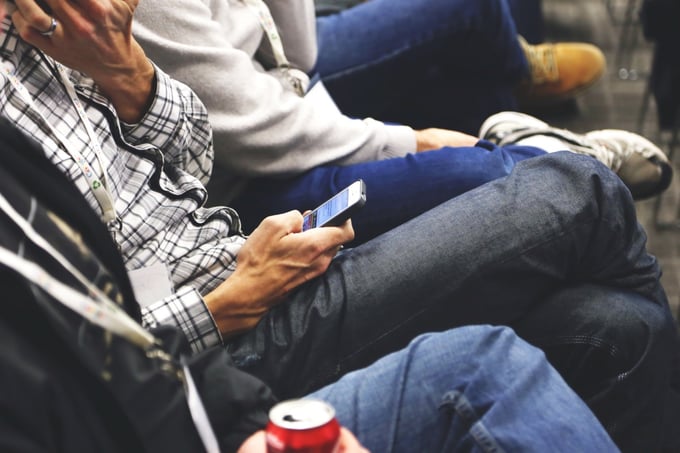 Nearly a decade after publishing guidelines for treating low bone density and osteoporosis, the American College of Physicians (ACP) recently updated its recommendations in an article in the May 2017 issue of Annals of Internal Medicine.
---
In the U.S., 25 percent of senior women suffer from osteoporosis, compared to only 6 percent of senior men.
---
While osteoporosis does not garner the same level of publicity as diabetes or high blood pressure to address chronic care management needs, Medical News Today notes that the latest ACP guidance emphasizes the increasing public health burden posed by osteoporosis, "… where some 54 million people are thought to have osteoporosis or low bone density, and around half of the population of those over 50 is at risk of osteoporosis-related fracture."
The reason? Experts estimate that within the next decade, the economic impact of osteoporosis on the U.S. healthcare system will rise to $25.3 billion per year.
Why aren't people better informed about osteoporosis?
As with all chronic diseases, proactive prevention and — for those already diagnosed, improved self-management — are critical to improving outcomes while reducing the pressure on healthcare systems and lowering healthcare costs.
Unfortunately, says Brett Crist, M.D., associate professor of orthopaedic surgery at the University of Missouri School of Medicine and senior author of a review of osteoporosis treatment and management options, says: "Patients sometimes view osteoporosis as part of the normal aging process. However, they take a significant risk if they don't fully understand the consequences of their diagnosis."
Dr. Crist acknowledges that part of the problem is a low rate of preventive screening for osteoporosis.
He says: "The risk of decreased bone density starts at age 50, so it's appropriate to start screening patients then to maximize the benefit and cost-effectiveness of fracture prevention. However, less than 27 percent of patients ages 65 to 79 are screened for the disease. Screening rates are even lower for both younger and older patient populations."
---
Screenings aren't the only way to overcome the misconception that osteoporosis is inevitable. Improved osteoporosis patient education can help. If patients are more informed about risk factors — age, gender, family history — they may be more inclined to adopt preventive behaviors. This is especially true about modifiable behaviors that increase risk, such as smoking and diet.
That is, of course, if patients buy into the personal benefits of behavior change: Unless patients perceive that behavior modification produces tangible benefits that outweigh current lifestyle benefits, they're less likely to act on this education. This is extra challenging with a disease that is largely asymptomatic (until a fracture).
Can patient engagement technology help seniors?
Osteoporosis isn't just a concern in the U.S., of course. According to the International Osteoporosis Foundation, globally, someone suffers an osteoporotic fracture every 3 seconds. Moreover, women experience osteoporosis and related fractures at a much higher rate than men. In the U.S., for example, 25 percent of senior women suffer from osteoporosis, compared to only 6 percent of senior men — and worldwide women experience similarly high rates compared to their male counterparts.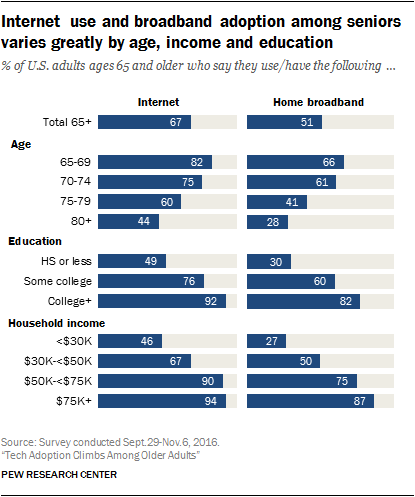 To address the disparity, a team of healthcare providers and technology innovators are working on a mobile healthcare technology for women with osteoporosis. The initiative, Patient@home, is investigating how osteoporosis management technology can help women who are diagnosed with osteoporosis access educational materials, tips and more for managing osteoporosis and make informed decisions about their medical treatment. The expectation is that mobile healthcare technology can enhance patients' ability for managing osteoporosis.
Yet, even with climbing technology adoption rates among seniors, only 42 percent of seniors age 65 years and older own smartphones, with the number declining significantly for those who are older, less educated or lower income. How do you effectively engage patients outside of healthcare settings?
To reach the widest audience, healthcare providers need patient engagement technology that delivers critical messages where they're most likely to be seen. The PatientBond automated patient engagement platform, for example, offers flexibility by supporting Interactive Voice Response phone calls, as well as email or text messages with easy-to-use response mechanisms. PatientBond also recognizes whether a patient is using older flip-phone technology and adjusts text messaging accordingly.
To boost relevance further, PatientBond leverages psychographic segmentation to customize messaging according to patients' personalities, priorities and motivations. This allows physicians to connect with patients according to their communication preferences and receive confirmation that messages — whether related to health education, chronic disease tracking, medication adherence and more — are resonating, so they can identify the patients who are less engaged and respond accordingly.
With the right system in place, both awareness and managing osteoporosis can improve — no bones about it.
---
---