How Missed Patient Appointments Are Costing You More than Money
Brent Walker, SVP Marketing & Analytics
|
October 25, 2016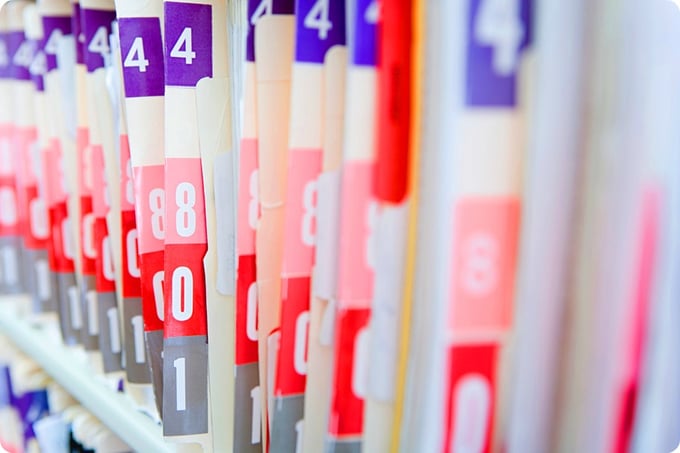 No shows equal no revenue. But if you think that the cost of missed patient appointments is restricted to financial losses, you're sailing into treacherous waters — because revenue is only the tip of the iceberg. And we all know what happens when the "unsinkable" runs into the "immovable."
Recently, we explored the top four reasons that patients miss appointments. Now let's look beneath the surface of lost income to see how no shows impact your practice — and patients — in other ways.
Missed Appointments Impact Patient Health & Satisfaction
Not all practices experience missed patient appointments at the same rate. Pediatric practices, for example, tend to fall on the low end of no show rates at an average of 5 percent. But practices offering preventive screenings, such as colonoscopy appointments, can experience no-show rates exceeding 50 percent.
---
"Every missed patient appointment can negatively impact patient outcomes."
---
What does this mean beyond lost revenue? We know a colonoscopy is a critical health screening for pre-cancer and colon cancer among adults over 50. Every no show represents a missed opportunity to detect colorectal cancer early. But according to the American Cancer Society, only four of 10 colorectal cancers are found at this more treatable stage.
Patricia Alafaireet, director of applied health informatics at the University of Missouri, notes that, "There are very real quality of life issues here. We've got to get these folks in." Every missed patient appointment — whether for a vital cancer screening or follow-up for a chronic health issue such as diabetes or heart disease — can negatively impact patient outcomes.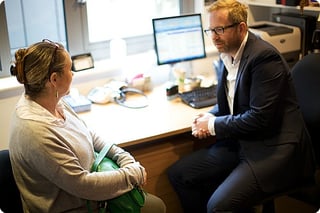 In addition, missed patient appointments may lead to lower patient satisfaction rates across your larger patient population. Last-minute cancellations or no shows leave other patients who need care hanging. With practice waiting lists stretching to three weeks or more, "An appointment missed by you is an appointment missed by two," says Captain Kim Decker, chief of the Martin Army Community Hospital Healthcare Management Division at Fort Benning, Georgia.
And delays in care impact more than health; they impact experiences. Appointment availability questions are part of the Consumer Assessment of Healthcare Providers & Systems (CAHPS) survey. While the results are used by the CMS in determining payment for some value-based purchasing initiatives, they are also being reported to the public. What kind of reviews do you want to earn? In an era of burgeoning healthcare consumerism, negative reviews about the appointment scheduling won't play well with patients who expect the same fast, convenient service that they get from retail brands. Overbooking isn't the answer. If every patient does show up, they're subjected to longer wait times or rushed appointments — and patient experience ratings decline further.
Your Staff Feels the Impact, Too
Every missed patient appointment hits your bottom line, but many of the "fixes" take a toll in other ways as well. As noted above, some practices overbook to account for the inevitable no shows, but the practice falls short when it results in too many patients to manage efficiently.
---
"Front office staff bears the brunt of angry patients, while the clinical staff is rushed off their feet."
---
It's not just the patients who feel frustrated by long waits or rushed through consultations. Front office staff bears the brunt of angry patients, while the clinical staff is rushed off their feet. The result is professional burnout — and in a time when nurses are in high demand and physician retirements outpace new doctors entering into practice, burnout could exacerbate the shortage of medical professionals.

What about charging no-show fees? In addition to turning off patients who may have missed an appointment due to unforeseen circumstances, processing bills for no shows has an administrative cost, from generating the initial invoice to following up on unpaid charges — either with internal staff or through an outside collection agency.
Even if a patient calls in to cancel an appointment, there's an administrative cost as the front office staff makes calls to try to fill the vacancy on short notice. Such efforts can throw your workflow into chaos.
Appointment Software Reduces Cost and Time Pressures for All
With an automated patient engagement platform, medical practices of all sizes can reduce the number of missed patient appointments in several ways. With many appointments made weeks or even months in advance, simply forgetting an appointment is a reality. Appointment reminders can be sent via phone, text or email — based on patient preferences, significantly reducing the number of "I forgot" missed appointments and freeing up front office staff for other tasks. PatientBond has reduced missed appointments by 22 percent at a health system focused on Medicaid, hispanic and rural patients, arguably an acid test for effectiveness. Consequently, this health system is realizing an additional $70,000 per month in revenues, but also assuring underserved patients are getting the care they need.
---
"Communications resonate with each patient type and patient engagement is improved."
---
Enabling appointment scheduling online can also lower missed appointment rates because patients can plan an appointment around their own calendar. The ease and convenience of this approach empowers patients as opposed to asking them to commit to a future date following the visit — when they are already distracted by whatever brought them to the doctor's office in the first place.
A solution like PatientBond goes a step further, leveraging psychographic segmentation to enable customization of patient communications based on their unique motivations, behaviors and attitudes towards health and wellness. Communications resonate with each patient type and patient engagement is improved.
---
More than 100 years ago, the Titanic struck an iceberg and sank in the North Atlantic Ocean. In his book, The Night Lives On: The Untold Stories and Secrets Behind the Sinking of the "Unsinkable" Ship-Titanic, Walter Lord writes that as reports of the disaster reached America's shores, the Vice President of the White Star Line said: "We place absolute confidence in the Titanic. We believe that the boat is unsinkable."
He couldn't have been more wrong. And today, healthcare providers risk similar hubris if they look at no shows as nothing more than revenue-busters. Using appointment software can help you address the less easily seen costs of missed appointments to ensure smoother sailing in the changing healthcare landscape.
---
---