How Dental Clinics Can Reduce Missed Patient Appointments
Brent Walker, SVP Marketing & Analytics
|
March 15, 2017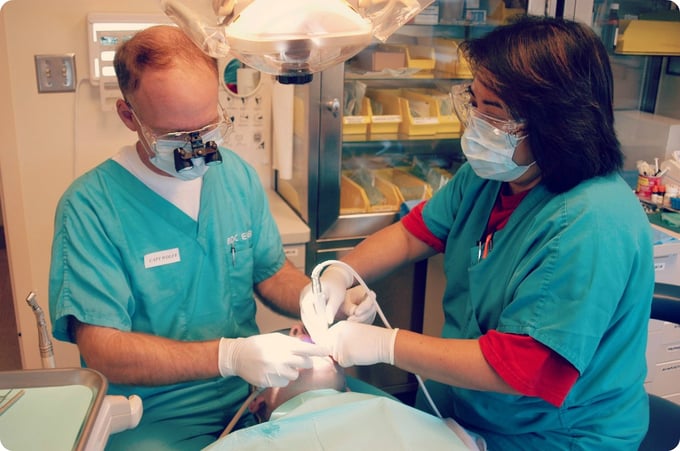 Broken appointments and no-shows can be costly and frustrating for small dental clinics. Even one cancellation a day, say experts, can result in $30,000 or more in lost revenues annually. And it's not just the bottom line that feels the impact of no shows. Staff productivity suffers, and other patients end up waiting longer to get needed care. How can dental clinics reduce missed patient appointments?
Using Patient Engagement Technology to Address Appointment No-Shows
Missed dental appointments affect all dental clinics, but safety-net practices are often hardest hit because medically-underserved patients face even more barriers to keeping appointments. The National Maternal and Child Oral Health Resource Center's Dental Clinic Manual highlights some of the challenges, including:
---
Relying on public transportation or other people to arrive on schedule
Problems arranging or paying for childcare
Inclement weather or poor traffic conditions
Conditions related to mental or physical health that "make daily life unpredictable"
Inflexible work schedules

---
Dental clinics can time- and cost-effectively address the problem of last-minute appointment cancellations with help from technology. Here are five ways that patient engagement technology can help:
1. Improve staff productivity

.
An automated patient engagement platform takes the burden of appointment reminders off staff, freeing them up for other duties. By incorporating easy-to-use response mechanisms in email, text or Interactive Voice Response (IVR) phone calls, staff can easily see who has — or hasn't — confirmed an upcoming appointment, allowing them to focus on the exceptions rather than all patients. The resulting time-savings enables staff members to provide more attention to patients in the office, boosting satisfaction and strengthening patient relationships.

2. Offer same-day appointments

.
Experts estimate that one in five people experience fear over dentist visits. When such individuals wait weeks or months for an appointment, the level of anxiety increases over time, which contributes to no-shows. For these people, same-day appointment scheduling helps them avoid the build-up of anxiety. Moreover, once you get a fearful patient in the door, splitting treatments into multiple visits raises the likelihood that the patient will fail to return for the follow-up care. If it's feasible to complete a treatment same-day using an open slot in the schedule, Dental Economics notes, "Many patients will appreciate the opportunity to complete treatment without a return visit and another day out of work." Use of automated patient engagement helps dental practices gain operational efficiencies that can lead to more agile scheduling.

3. Cultivate relationships with new patients

.
Patient engagement technology can help dental clinics market their services more effectively to expand their patient base — as well as build loyalty among existing patients — offsetting losses that result from missed patient appointments.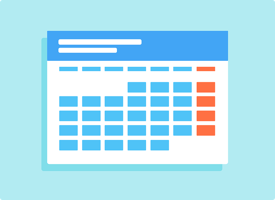 The PatientBond patient engagement platform also integrates psychographic segmentation, a process of classifying individual patients based on deep-rooted attitudes and motivations related to health. By understanding whether a patient is a Self Achiever, Direction Taker or another of the five psychographic segment types, dental clinics can customize patient communications for greater relevance.

4. Send appointment reminders via patients' preferred communication method

.
Psychographics give dental practices insights into the best way to engage patients when it comes to appointment reminders or other messages, because these insights inform patients' communication preferences. Sending reminders via patients' preferred channel — email, text or phone — increases the odds that the message will be seen. When those messages have a convenient response mechanism built in, patients can easily confirm or, if needed, cancel — allowing staff to manage scheduling more proactively. PatientBond reduced missed appointments 22 percent for a healthcare organization focused on Medicaid, Hispanic and rural patients, arguably an acid test for the effectiveness of the platform.

5. Educate patients on the importance of dental health in an ongoing fashion

.



Dental clinics can expand the use of patient engagement technology beyond reminders too. For example, educational material about specific treatments before upcoming appointments can lower patients' anxiety and ensure they are prepared for the visit. Regular, informative communication between clinics and patients also cultivates trust and builds loyalty.


Eliminating broken appointments completely is an impossibility. Kids get sick, unexpected work demands crop up, and an appointment made months before suddenly takes a backseat to life. Automated patient engagement technology, complemented by psychographic segmentation, allows dental clinics to significantly reduce the frequency of no-shows while boosting staff productivity and patient loyalty — factors that will ultimately help the bottom line.
---
---