How 2 Hospitals Successfully Reduced Patient Readmission Rates
Brent Walker, SVP Marketing & Analytics
|
November 30, 2016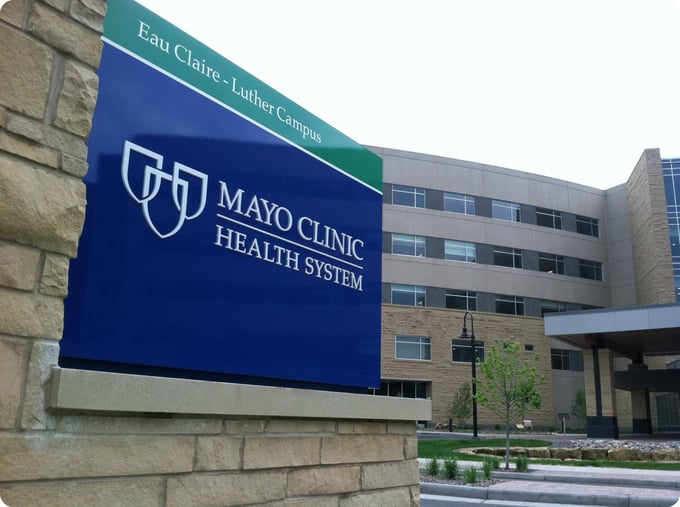 When the CMS announced the 2016 penalties for preventable readmissions, which jumped $108 million over last year's figure, most of the news focused on where hospitals have come up short.
But many hospitals have successfully reduced readmission rates for conditions covered by the Hospital Readmissions Reduction Program. In fact, preventable readmissions have declined by an average of 8 percent nationally in the past five years, according to CMS data.
Let's take a look at some of the success stories and how those hospitals have closed the readmission revolving door.
Meeting the Expectations — and Needs — of Healthcare Consumers
Retail, travel and financial industries are very familiar with the changing expectations of consumers, thanks in part to the rise of mobile technology. Now the healthcare industry must face the music too.
As Deloitte Consulting Principal Greg Scott noted last year: "Healthcare is becoming more digitized and consumer oriented. It's not an overnight change, but more like how summer turns into fall — gradual yet very perceptible."
Still, some hospitals are further along the path — and it's paying off in terms of lower readmission rates. Here are two examples.
1. Mayo Clinic
Take the app for cardiac patients used by the Mayo Clinic. According to a study presented at the American College of Cardiology's 63rd Annual Scientific Session, use of a smartphone app helped reduce emergency room visits and hospital readmissions for cardiac patients by 40 percent.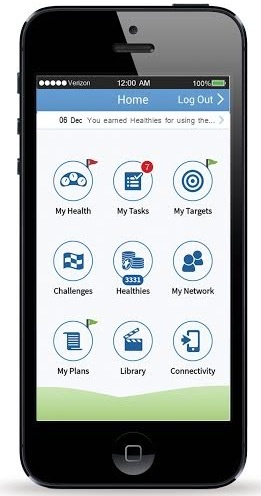 How did it work? Among 44 patients recovering from stent placement for a heart attack, 25 used the app in conjunction with cardiac rehabilitation while a control group of 19 followed the traditional rehabilitation process. Over three months, patients used the app to track their weight and dietary levels, blood pressure, blood sugar and physical activity. On logging in, patients were asked to updated the tracked metrics and perform educational tasks, such as reading tips related to diet or exercise that could help patients avoid a secondary cardiac event.

In addition to experiencing ER or hospital admissions within the 90-day period, members of the app-using group dropped more weight and enjoyed lower blood pressure levels than those in the control group. Of course, not all results were equal within the app-using group. Some patients were more inclined to use the app than others. The Mayo Clinic's Dr. R. Jay Widmer noted that patients who logged in more often and spent more time using the app saw the greatest improvement.
2. New England Hospital System
Most hospitals recognize that patient engagement is critical to reducing readmissions, but they struggle to drive engagement. The reason? One-size-fits-all programs that fail to connect on a personal level.
A prestigious New England hospital system (blinded for this article, as they are submitting an abstract on this case) tackled the problem head on by using psychographic segmentation in a pilot program for reducing readmissions for a form of spinal surgery. Psychographic segmentation classifies patients based on their "health personalities," allowing hospitals to better understand patients' unique beliefs and motivations when it comes to health and wellness.
---
Responses appear in a dashboard, allowing nursing staff to quickly identify patients at the highest risk of readmission.
---
Rather than pushing out messages based on a shared health concern — in this case, recovery from spinal surgery — the hospital is using the PatientBond patient engagement platform to automate customized communications via email and text messages, which are based on each patient's psychographic classification.
Nine waves of personalized pre- and post-surgery communications include easy-to-use patient response mechanisms to support two-way engagement. Responses appear in a dashboard, allowing nursing staff to quickly identify patients at the highest risk of readmission.
Thus far, the hospital system has seen 85 percent compliance in patient responses and only a single readmission. And it's not just the patients that benefit: The hospital is also reaping the benefits of lower costs associated with readmissions and more effective use of staff resources: Nurse FTE's dedicated to patient follow-up were reduced over 75 percent.

Of course, high-tech solutions aren't the only option for meeting healthcare consumers' expectations and needs. Hays Medical Center in Kansas makes its educational resources for patients more user-friendly by talking about their conditions in everyday terms.
Regina Borthwick, director of clinical care coordination at Hays, says they also use a risk assessment based on length of hospital visit, age, co-morbidities, and whether a patient was admitted through the emergency room. The hospital also uses occasional "old-school" house calls to follow-up with patients.
This combination of tactics has significantly improved the hospital's ability to meet hospital readmission reduction program goals. Is it time for you to try something different?
---
Brent Walker will be be speaking on a panel about trends and opportunities in healthcare consumerism at the BRG Healthcare Leadership Conference, taking place Dec. 12-14 in Washington, D.C. Click here for more information.
---
---