Don't Fall for These 4 Myths about Healthcare Consumers
Brent Walker, SVP Marketing & Analytics
|
August 18, 2016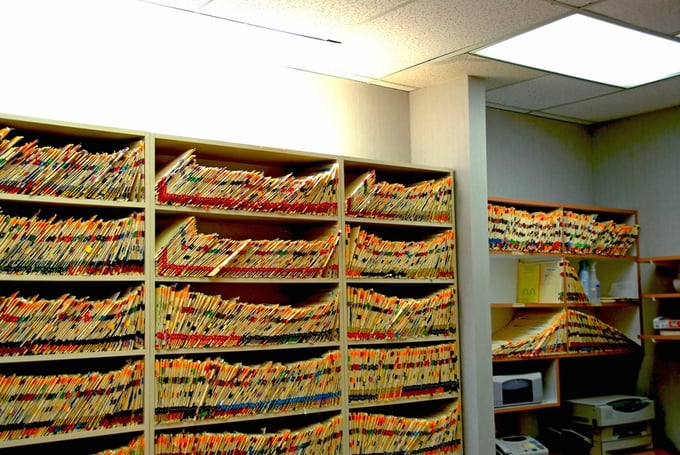 A decade ago, The New York Times wrote that buzzwords, "… collapse sprawling narratives into tidy verbal nuggets or distill complicated phenomena into breezy utterances." The statement says nothing about whether such words accurately reflect the complexities they are meant to embody.
And now "healthcare consumerism" has risen to buzzword status. That's why, as healthcare consumerism has risen to buzzword status — propelled in large part by healthcare reform — we need to revisit what consumerism means in the healthcare industry.
Healthcare Consumerism: Separating Fact from Fiction

Bigger stakes = bigger interest? Many ascribe the rise in high-deductible health insurance plans as the catalyst for healthcare consumerism, but is that leading to more informed decisions?
McKinsey & Company dissected some of the biggest theories about healthcare consumerism in its 8th annual Consumer Health Insights (CHI) survey. Capturing data from nearly 10,000 healthcare consumers across the United States, the CHI survey explored how healthcare consumers "… perceive their healthcare needs and wants, how they select providers, and how they make other healthcare decisions." And the responses showed a large gap between common assumptions about healthcare consumers and reality.
Let's take a look at some of the most frequently-touted misconceptions:
Myth No. 1: Consumers bring different expectations to healthcare than to other industries.
Not true, say the McKinsey findings. Rather, more than half of the survey respondents said that "great customer service" is an important consideration for both non-healthcare and healthcare companies, with Apple and Amazon leading the list of companies that do it well. Regardless of industry, offering great value was another key factor, as were delivering on expectations and making life easier.
What does that mean for healthcare providers? You need to start acting more like a retailer, using robust tools to capture insights into your "customers" to better understand what they want, what motivates them to act, and how they want to engage with you — and then deliver on those expectations.
---
What does that mean for healthcare providers? You need to start acting more like a retailer.

---
Myth No. 2: Consumer satisfaction depends on health outcomes.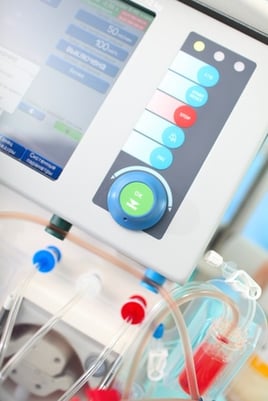 While 90 percent of the consumers surveyed indicated that positive health outcomes influenced patient satisfaction the most, analysis of other factors showed that satisfaction was tied more closely to the empathy and support provided by nurses and effective communication before, during and after an inpatient experience.

In fact, outcomes barely edged out cleanliness of the room in the overall scale of importance.

During my career at Procter & Gamble in its Healthcare division, my team led significant market research into the drivers of patient satisfaction and loyalty — not just with consumer healthcare products, but also with healthcare providers, hospitals and health insurance companies. We consistently uncovered insights backing what McKinsey found in its study.
Again, it's time to learn from experience leaders in other industries. What could you learn from Disney about managing consumers' perceptions of wait times, for instance?
Myth No. 3: Consumers make informed decisions about healthcare.
How many times have you heard it said that having more skin in the game incentivizes consumers to shop smarter for both insurance and healthcare? Price is a factor, of course, but price isn't the only consideration; healthcare consumers also look at provider choice, deductible size and prescription coverage when considering insurance plans.
And when it comes to healthcare services, the majority of those surveyed do not research costs — and when they do, they most frequently talk to other people to gather that information. Of the services included in the survey, 44 percent of respondents who used maternity care in the last year did research, but only 16 percent who used emergency room services did likewise.
As Harvard's Amitabh Chandra, a healthcare economist, said in a Forbes article last year: "Simply calling a patient a consumer doesn't make buying healthcare like buying cars. In healthcare, the consumer (i.e. the patient) is sick, tired, confused, distracted — they want their doctor or their insurer to help them manage the healthcare that they need."
---
44 percent of respondents who used maternity care in the last year did research - but only 16 percent who used emergency room services did likewise.

---
Myth No. 4: Technology-driven healthcare only appeals to millennials.
Sure, digital natives appear to be the most likely adopters of technology for health management and healthcare services, but McKinsey's research found that respondents across all age groups are interested in scheduling appointments and communicating with providers via websites or apps.
Treating an entire group — based on a shared generation or diagnosis — misses out on a key fact: People bring different attitudes, beliefs and expectations to the table.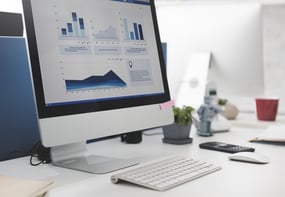 Psychographic segmentation enables you to understand these unique characteristics so that you can target individuals with appropriate tools and relevant messaging to drive engagement and loyalty.
Moreover, evidence has shown that technologies such as PatientBond can use digital media (e.g., email, text, Interactive Voice Response) to change patient behavior regardless of demographic or socioeconomic factors. For example, PatientBond reduced missed appointments 22 percent at a health system focused on Medicaid, hispanic, rural and other underserved populations.
Here's a fact: healthcare consumerism is just getting started. The L.A. Times suggests, "To begin with, true consumer-driven healthcare requires three things. These are information about prices charged by competing providers for given treatments; reliable data about the outcomes of medical options for treating any given condition or syndrome; and consumers who are inclined or able to base their healthcare decisions on the first two factors."
Price and quality transparency in healthcare — while improving — still has miles to go before the first two factors above are met. Ensuring that consumers are adequately educated and motivated to make those decisions will take time too. But if you operate more like consumer-centric retailers that improve engagement and manage experiences using technology-driven communication platforms and advanced audience segmentation, you'll be better positioned when healthcare consumerism hits its stride.
---
---