Could Tech Tools for Arthritis Management Hurt More than They Help? 🚷
Brent Walker, SVP Marketing & Analytics
|
May 30, 2017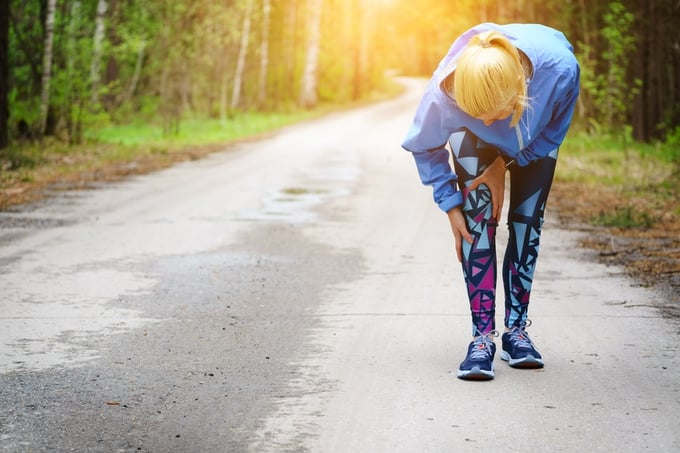 Innovation is the name of the game in healthcare, especially for the growing cohort of seniors. But as with prescription medications, some technologies come with side effects. As the array of elder care technology grows, there are indications that solutions aimed at helping people with arthritis manage their symptoms could make symptoms worse. What is currently available — and what do you need to consider before adopting arthritis management technology?
---
PatientBond has found that certain psychographic segments are more likely to use apps, even among elderly patients, such as Balance Seekers.
---
Arthritis, smartphone overuse or both?
Swelling, pain and stiffness in joints, decreased range of motion — the symptoms of arthritis can come and go like the rain clouds some even blame for their aches and pains. And arthritis doesn't discriminate. It impacts 50 million adults and 300,000 children in the U.S., occurring more often as people get older.
But an article appearing in the Q4 2014 Journal of Orthopaedic Case Reports suggests that one cause for osteoarthritis in younger adults could be smartphone overuse — which begs the question, is an app the best tool for arthritis suffers at any age?
The article, which looks at only two cases of women in their early 30s who experienced periodic bouts of severe hand and wrist pain. After verifying no previous trauma, rheumatic disease symptoms or family history of arthritis, the researchers identified an aggravating factor or potential cause as "thumb repetitive activities" related to excessive use of touchscreens, such as smartphones or tablets.
---
View More: 📉 Reducing Hospital Readmissions: A PatientBond Case Study [PDF]
---
Yet, as Health Data Management points out, some of the latest arthritis management technology takes advantage of mobile tools. One such tool is a patient research registry in the form of a smartphone app launched by CreakyJoints, an advocacy group for people with arthritis.
The ArthritisPower app has a dual purpose. In addition to allowing patients to track symptoms and treatments on their own, they can share the app data with their physicians, allowing better visibility into trends related to flare-ups and the effectiveness of treatments.
Moreover, the app gives users the option to "donate" their health information to researchers. The app was developed with support from the Patient-Centered Outcomes Research Institute (PCOR). As part of a wider network of patient groups, registries and health systems, ArthritisPower could help researchers develop new and better treatments to address arthritis. Given this potential, CreakyJoints is looking at ways the same platform can be scaled up to support research into other chronic diseases like diabetes.
---

View More: Best Rheumatoid Arthritis Apps 🔗
---
There are dozens of other apps geared towards arthritis management—witness the Healthline article on top arthritis apps of 2016 — including pain management meditations, medication and appointment reminders and health diaries.
One app, Track + React, encourages patients to enter daily activities including exercise, diet, medications and arthritis symptoms and pain levels to help identify if certain activities, foods or medications improve or aggravate pain management. The intent is to empower individuals to better self-manage their disease by avoiding activities or foods that cause flare-ups. However, if it leads to smartphone overuse, it could do more harm than good.
Engaging patients with improved doctor-patient communications
Since arthritis still impacts more people as they age and elderly healthcare consumers aren't quite as smartphone dependent as their younger cohorts, apps will only reach so far. An automated patient engagement platform enables healthcare providers to reach out to arthritis patients to capture some of the same information that apps track — without relying exclusively on smartphone app usage.

PatientBond, for example, is a platform that supports interactive voice response (IVR) phone calls, email and text messaging, allowing healthcare providers to engage patients on the channel they prefer. In addition, it leverages psychographic segmentation so that the messages align with individuals' unique beliefs, attitudes and motivations when it comes to healthcare. PatientBond has found that certain psychographic segments are more likely to use apps, even among elderly patients, such as Balance Seekers. On the other hand, psychographic segments such as Priority Jugglers and Direction Takers are significantly less likely to use a smartphone app.
However, in a recent initiative involving PatientBond and one of the nation's largest nonprofit hospital systems, 94 percent of elderly patients were satisfied with, and appreciated PatientBond's digital outreach in the form of emails, texts and IVR, with channel mix designed for each psychographic segment's preferences.
With highly relevant communications, sent via each patient's preferred method, and easy-to-use response options built in, healthcare providers can create specific campaigns to supplement the excellent apps that are available. They can offer medication and appointment reminders, coach patients on positive health behaviors to reduce arthritis symptoms and track progress over time — with far fewer arthritis-aggravating clicks.
---
---