Building Patient Relationships at Urgent Care Centers is Possible – and Necessary!
Brent Walker, SVP Marketing & Analytics
|
August 18, 2017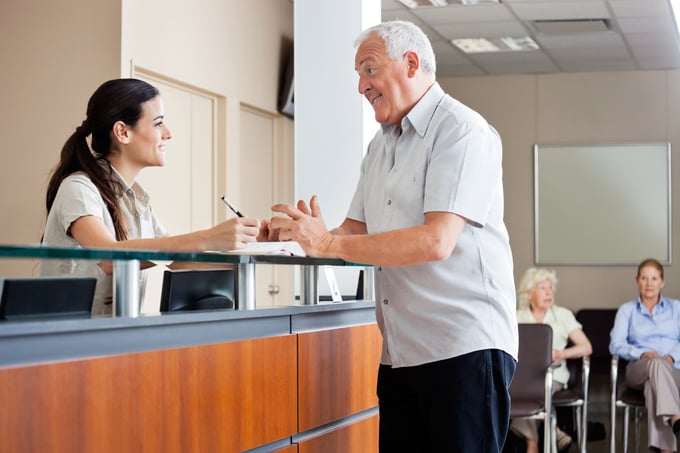 Historically, urgent care centers were not focused on creating a relationship with patients. After all, these facilities are built to provide quick and convenient outpatient services.
However, the healthcare landscape is changing. Value-based care is here to stay, and the Affordable Care Act has proven to be rather tenacious against several repeal efforts.
The healthcare consumer is also changing. Patients expect more from a visit to a healthcare provider. The entire experience is judged from the moment they reach out for an appointment, their time within your center and with your physician and staff, to well beyond when receiving follow-ups.
In fact, according to a recent survey, the five factors most important to patients are:
Short appointment wait times
Access to out-of-pocket cost estimates
Not feeling rushed during appointments
Providers who demonstrate expertise during treatment
Easy appointment scheduling
This gives urgent care centers a new opportunity. By improving the patient experience holistically, they can begin to create a relationship with their patients.
"The term we use is reactivation," said Bill Paschen, senior vice president of urgent care technologies at PatientBond. "A visit to an urgent care center is generally an episodic visit. So, the question is, how do you reactivate that client and get them back through the door?"
Reactivating Patient Relationships
The best way to reactivate a patient is to be considerate of the entire patient's entire journey, not just the time spent with clinicians.
A study by the Cleveland Clinic emphasized the importance of prioritizing this experience.
The study found that most patient satisfaction surveys were only asking questions that were important to clinicians and office staff. The findings illuminated that many patients were actually less than satisfied with their experiences at healthcare institutions even though they gave positive survey responses. The researchers concluded that surveys were not taking the patient's journey into account.
To thrive in this current healthcare climate, it is essential to build bonds with patients. The question is: How can an urgent care center, which has historically been used on an as-needed basis, forge that connection? That's where technology can help.
"It's always important to provide communication to your patient population. However, we notice that the growing majority of people prefer communicating through digital channels, such as text and social media," said Paschen. "We use those channels to reach out and engage with patients. It's a careful balance of avoiding message fatigue, while pinging patients to remind them they have this wonderful resource in an urgent care center."
However, it's not enough to simply send patients a message. You also have to understand what would motivate them and encourage a return wellness visit.
"Right now, most healthcare entities reach out to members and patients with the same one-size fits all messaging. That's ineffective because people are different and have different motivations and beliefs," said Paschen.
"We use psychographic profiling to segment patients into one of five buckets. Then we tailor our communications to them so we can improve follow-up appointments, increase patient loyalty, and create greater brand awareness."
Real Time Response
"Another way we improve brand awareness and patient loyalty is by enabling urgent care centers to be able to respond to patient surveys in real time," said Paschen, "so they can turn a negative experience into a positive response. The longer someone goes without interaction and a try-to-make-it-right conversation, the more you risk somebody posting negatively on a social media site.
"One of our multi-location customers had several negative survey results associated to wait times for one of their clinic locations. The dynamic way we shared these results enabled the clinic to reach out to patients and address the issue. The problem was with scheduling and wait times, so they were able to put in a kiosk to fix that process. They quickly intercepted the issue and were able to do something about it."
Stand out from the Crowd
"The way our customers see it, nobody is reaching out to patients like this," said Paschen. "So, just by using our solution, urgent care centers are differentiating themselves. A lot of these entities still rely on a phone call to manually follow up with people, and nobody answers the phone. We get a much higher response rate using digital. So, that's a huge differentiator for a lot of our customers."
Click here to discover how PatientBond helps urgent care centers:
Automate visit follow-up, consistently and effectively, throughout a patient's lifecycle
Reactivate patients through relevant messages and digital touchpoints
Improve patient satisfaction scores through "real time intercept" and individual follow-up to a negative survey
Social mining to ensure negative posts are handled/reversed in 1-to-1 private communication
Reduce operational expenses via 100 percent automated managed service platform
---
---