Are Certain Psychographic Segments Prone to High Hospital Readmissions?
Brent Walker, SVP Marketing & Analytics
|
October 05, 2017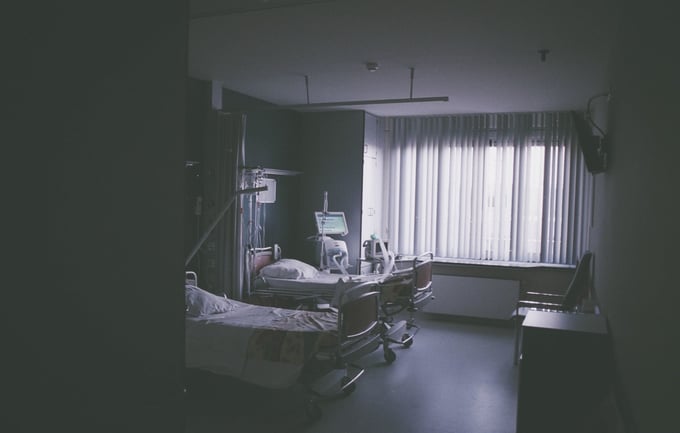 Preventable hospital readmissions are declining, albeit slowly. At the end of 2016, Modern Healthcare reported on the results of a study published by the Annals of Internal Medicine. The study found that since passage of the Affordable Care Act in 2010 and the subsequent Hospital Readmissions Reduction Program introduced by the Centers for Medicare and Medicaid (CMS) in 2012, many hospitals have made positive strides in lowering readmission rates.
One of the study's authors, Beth Israel Deaconess Medical Center interventional cardiologist Dr. Robert W. Yeh noted, "There's been a gradual, a progressive, graded attention devoted to the issue of readmissions."
But in order to sustain the momentum, hospitals need to understand which patients pose the highest readmission risk

— and diagnoses and demographics, while informative, do not tell the whole story.
Key factors influencing readmission probability
When the 21st Century Cures Act was signed into law late last year, it included an allowance for safety net hospitals which adjusts the risk of hospital readmissions based on patient mix. The very fact that this type of accommodation is needed shows that a wide range of factors, many of which can't be directly controlled by hospitals, can lead to higher readmission rates.
Characteristics associated with a higher risk of readmission for Medicare patients include:
Socio-demographic factors, such as gender, age, poverty, or unstable living situations

Healthcare history of frequent emergency room visits

Disease burden, such as patients with mental health issues, diagnoses of diabetes, COPD, or cancer, or medication routines that include six or more prescriptions

Physical fitness, like a disability or signs of poor nutrition
In addition, some studies have shown that the community a patient resides in can also be a determining factor when it comes to preventable readmissions. But there is another critical component to consider—individual patient attitudes.
Understand readmission risk using psychographics
In an interview for the Commonwealth Fund's "Quality Matters" newsletter, Terri Hanlon, COO of the Corporate Health program at TriHealth System in Cincinnati, Ohio said: "We, as health care providers, are used to working with patients in ways that are comfortable for us. We all want to do right thing, but to provide patient-centered care we need to make an effort to understand what motivates patients."
For TriHealth, the c2b psychographic segmentation model offered the insights that patient coaches needed "to help build connections with patients and motivate them to achieve their health goals."
How does it work?
After taking a brief survey, patients are segmented into five types:
Self Achievers

who are proactive about their health and well-motivated when given goals.
Balance Seekers

who are also proactive, but less inclined to accept the word of healthcare professionals as the only option.
Priority Jugglers

who are less vested in their own wellbeing, but quite proactive about the health concerns of their loved ones.
Direction Takers

who respect healthcare professionals' guidance, but may not follow recommendations that don't fit well in their daily routines.
Willful Endurers

who live in the moment and struggle to change habits.
Based on these segments, hospitals can better anticipate readmission risk. For example, a Balance Seeker may fail to follow a post-discharge care plan because he or she believes that an alternative approach has merit. Or a Priority Juggler may not follow through with a care plan because he or she refocuses too quickly on work or family obligations upon discharge. Similarly, Direction Takers and Willful Endurers alike may find it difficult to follow care plans without ongoing motivation.
In fact, Willful Endurers represent the biggest challenge for hospital readmissions. Willful Endurers are over-represented across the medical issues in which CMS focuses:

( Click to enlarge 🔍 )
Each psychographic segment has a different approach to health and wellness as well as different motivations, priorities and communication preferences. How you engage a Willful Endurer to motivate positive health behaviors will be the opposite of how you engage a Self Achiever. Unfortunately, much healthcare messaging is not geared toward the Willful Endurer personality type and will see limited success in reducing readmissions.
A large health system with several hundred call center nurses and personnel sought to increase the number of ER discharged patients who followed up with an in-network physician. Being trained to engage Willful Endurers doubled their success rate over the course of many months.
Applying these insights to discharge planning can ensure that patients leave the hospital better equipped to manage their recovery effectively. A patient engagement platform like PatientBond, which incorporates psychographic segmentation, makes it even easier by allowing for timely, relevant communications to keep patients on the right path post-discharge.
And this proactive approach also reduces the pressure on staff since communications include response mechanisms that are tracked via a dashboard, allowing them to focus on the exceptions rather than every patient.
Two prominent hospital systems used PatientBond to significantly reduce 30-day readmissions — one for Congestive Heart Failure and the other for a form of spinal surgery. In a five-month pilot the hospital focused on CHF saw a 90 percent decrease in readmissions, and the other hospital saw readmissions drop to 1.45 percent over the course of 18 months.
Many factors can contribute to hospital readmissions, but by using psychographic segmentation to identify individual patients' attitudes, motivations and communication preferences, hospitals can spot risks sooner and keep readmissions on a downward trajectory and positive outcomes—for patients and hospitals' bottom lines—on the rise.
---
---