➕ 5 Ways to Make Your Healthcare Facility More Senior-Friendly
Brent Walker, SVP Marketing & Analytics
|
July 05, 2017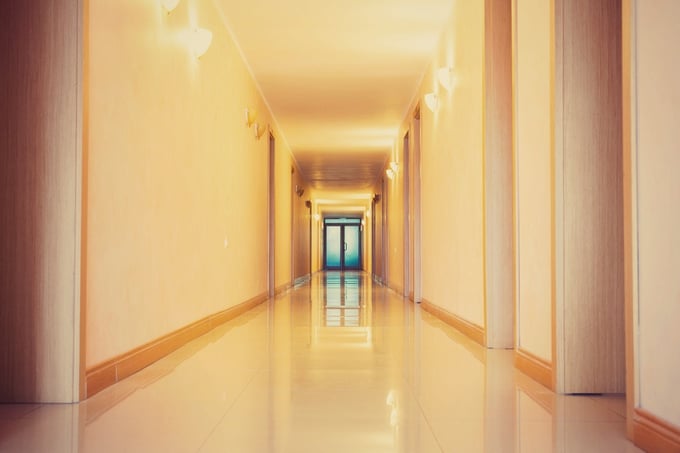 Flipping through TV channels, viewers are spoiled for choices of shows about emergency rooms — whether it's a gritty look at a busy city ER or a less-realistic drama replete with mysterious symptoms and tangled relationships.
Despite the differences, most TV portrayals do capture one aspect of ERs and urgent care centers: the generally chaotic atmosphere. Loud noises, harsh lighting and the "hurry up and wait" atmosphere holds true in real life.The controlled pandemonium certainly isn't conducive to elderly patients.
---
"Attention to a patient's life situation,
not just his or her symptoms, is an essential part of the new model of emergency care for seniors."
---
Fortunately, senior care technology can help you "geriatricize" emergency care to better meet the needs of elderly patients. What options should you consider the make your healthcare facility more senior-friendly?
How some ERs are changing experiences for elderly patients
Exempla Lutheran Medical Center in Colorado recognized that elderly patients find the ER experience intimidating and confusing, so it created an emergency room just for seniors. Patients still arrive at the traditional ER, but if triage nurses rule out a life-threatening emergency, elderly patients are moved to a separate space, away from the bustling atmosphere. And this is where new tactics and technologies start to play a role.
1. Listen to your elderly patients
.
At Exempla, seniors are interviewed by a social worker who delves into underlying causes for each patient's' visit. In one case, for example, a patient who feared she was dying revealed to the social worker that the strains of caring for her husband who had pancreatic cancer and advanced dementia were causing her symptoms. NextAvenue.org notes that, "This attention to a patient's life situation, not just his or her symptoms, is an essential part of the new model of emergency care for seniors." While not many hospitals have senior-specific ERs, listening is a tactic that any ER or urgent care center can implement.
2. Create a more Zen-like space
.
Geriatrician and University of Maryland professor Dr. William Thomas has collaborated on a new model for senior emergency care, noting that "Loud, clattering, chaotic, confusing places are simply not good for older people." In fact, the busy surroundings cause problems, including blood pressure irregularities, disorientation and anxiety. Hospitals that have implemented senior-friendly design use dimmers to cut down on glare that causes eye strain, install non-skid surfaces to reduce fall risk, provide thicker mattresses to relieve pressure on sensitive skin, and minimal use of intercoms, beeping monitors and other noise distractions.

---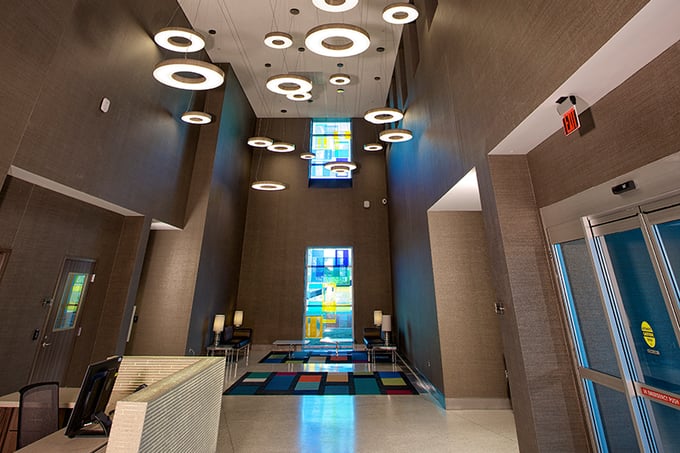 EMERGENCY ROOM LOBBY AT ST. ANTHONY HEALTHPLEX
---
3. Implement senior-specific screenings
.
At Exempla's eight-bed senior ER, screening older patients for depression, dementia, fall risk, nutritional deficiencies and medication interactions are part of the process, contrary to what takes place in traditional ERs. This is an important distinction because seniors may need referrals to a behavioral health specialist for depression, a pharmacist to evaluate potentially harmful interactions of multiple prescriptions or specialist services for the patient and family caregivers when there are signs of dementia.
In addition to these tactics, patient engagement technology can lead to better experiences. According to a study on "Transforming Emergency Care for Older Adults," highlighted by HealthAffairs.org, "Already strained and busy providing care for almost 130 million acutely ill and injured patients of all ages, U.S. emergency departments (EDs) must now prepare to deliver high-quality, efficient care to the 'silver tsunami' of the aging population." Technology can play an important role.
4. Leverage telemedicine to circumvent the need for an emergency room visit.
The study notes that "Unlike their younger counterparts, they are more likely to have cognitive impairment, falls, depression, functional impairment, depression, and sensory impairment and to be taking multiple medications." This means that decisions about whether to admit a patient or send the patient home are also more complex. Using telemedicine to pre-screen patients allows physicians to assess non-medical needs that are underlying triggers for health concerns that send elderly patients to the ER. While telemedicine isn't the answer for every concern, it could help reduce the number of patients who spend time in an ER or urgent care waiting room when there are other, less-stressful care options.

5. Use patient engagement technology for discharge plan compliance.
Any hospital visit can be traumatic, so it's not surprising that some patients leave the hospital still feeling a little disoriented and perhaps not fully focused on discharge instructions. An automated patient engagement platform like PatientBond allows hospital ERs and urgent care centers to establish consistent two-way communication channels with patients after they leave. Using the patient's preferred method of communication — Interactive Voice Response (IVR) phone calls, emails or text messages with simple response mechanisms — allows for follow-up without burdening nursing staff. Patient responses are captured in a dashboard, enabling staff to focus on those patients who fail to respond or whose responses indicate recovery red flags. Meanwhile, patients have timely reminders for discharge instructions or medication adherence to keep their recovery on track.

With thoughtful planning and senior care technology in place, hospital ERs and urgent care centers are better positioned to help elderly patients navigate health emergencies more successfully, leading to fewer readmissions, more positive patient experiences and better health outcomes. While such results might not make for exciting TV, they are just what the doctor ordered for patients at any age.
---
---