4 Ways Urgent Care Centers Use Patient Engagement Technology
Brent Walker, SVP Marketing & Analytics
|
September 01, 2016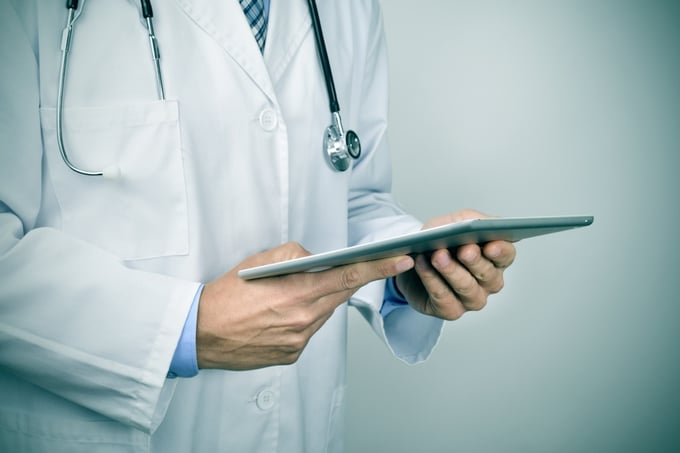 A new health economy — that's what PwC describes in its Health Research Institute annual report for 2016. One trend influencing this transformation arises from the growing adoption of patient engagement technology, such as use of mHealth apps, which doubled to 32 percent since 2013. The report also notes that "Millennials, who are enthusiastically embracing wearables and health apps, prefer virtual communication for health interactions."
And it's not just hospitals and large health systems that are paying attention to the trend. A growing number of urgent care centers are investing in advanced tools to enhance patient relationships. What are they doing?
---
"Millennials, who are enthusiastically embracing wearables and health apps, prefer virtual communication for health interactions."
---
Delivering Better Healthcare Experiences to Drive Patient Engagement
Patience and patients — in the past, those two words seemed to go hand-in-hand. Patients resigned themselves to delays — from scheduling a doctor's appointment weeks or months in advance to spending an hour in the waiting area before seeing the doctor. Those days of relaxed expectations are gone. Today's patients have morphed into healthcare consumers that bring expectations based on their experiences with Amazon or Disney. After all, the healthcare consumer reasons: "It's my hard-earned money. Shouldn't I be treated like a valued customer?"
Let's look at four strategies that can improve patient engagement in a landscape being reshaped by healthcare consumerism.
1. Make convenience-related improvements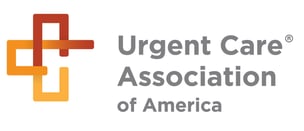 As we noted above, urgent care centers face increasing competition when it comes to convenience; offering evening or weekend appointments alone isn't enough. A post on the Urgent Care Association of America blog offers several tips that will put you ahead of the game in terms of convenience:
• Improve online visibility to accommodate those critical times when consumers first consider seeking care. By providing clear contact information, driving directions and current wait times for your various locations, you facilitate the consumer's decision on where to go for healthcare.
• Allow for online pre-registration to help the consumer commit in the moment.
• Don't forget the registration process when healthcare consumers walk through your door. Eschew pen and paper for registration via a tablet or kiosk, which the blog notes can cut registration time by up to 80 percent.
2. Focus on better HIT use
Northwell Health has partnered with GoHealth Urgent Care in the New York City area for the last two years in an effort to improve continuity of care. The urgent care centers use an EHR that integrates with 21 hospitals and 450+ private practices and patient facilities to ensure that a patient's records are accessible along the entire care continuum.
Robert Korn, M.D., medical director for the Northwell Health-GoHealth urgent care centers, notes, "Urgent care is a place where patients are going for convenience and that includes people who have gone to Northwell for many years. And, if those patients visit an urgent care center that's in the Northwell system, then we can wrap that patient back if they need more advanced care to our own physicians and hospitals."
Interoperability is just one part of the bigger picture. They also share the patient's record on a large screen to increase involvement in the moment — allowing patients to see what the doctor is writing and provide additional details or corrections as needed. The urgent care centers also leverage convenience-oriented technology like those mentioned above, including integration with Uber to facilitate travel to and from visits.
mentioned above, including integration with Uber to facilitate travel to and from visits.
---
They also share the patient's record on a large screen to increase involvement in the moment — allowing patients to see what the doctor is writing and provide additional details or corrections as needed.
---
3. Embrace telemedicine
While some healthcare providers see telemedicine as a threat to their bottom line, UCI Medical Affiliates, which operates the clinics in South Carolina and Tennessee, began using telemedicine as a way to balance out disparities in patient volume among different urgent care clinics.
When one location experiences a high number of patients, patients have the option of a remote examination with a doctor from a less-busy facility. Lab tests and X-rays still take place at the original location while an on-site nurse or medical assistant facilitates the exam for the off-site physicians.
Fierce Healthcare reports that the facilities use high-definition cameras for otoscope and dermatology exams as well as Bluetooth-enabled stethoscopes.
4. Automate patient communications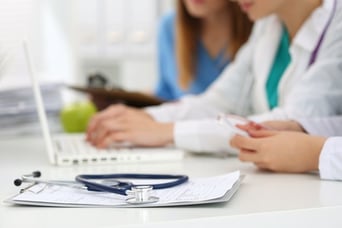 Urgent care centers represent an attractive option to healthcare consumers — but usually only at specific moments. Primary care physicians may not have available appointment space right away. Some patients — particularly Millennials — may not even have a 'go-to' primary care physician. And many patients want to avoid the costs and wait times common at their other in-the-moment option — the emergency room.
To hold on to this advantage, however, urgent care centers need to build more loyalty and engagement with their customers. A patient engagement technology platform that integrates consumer psychographic segmentation with automated communications tools empowers urgent care centers to nurture relationships with patients using highly individualized messaging via text, voice, email or apps that tap into their unique attitudes and personality traits to motivate more positive health behaviors and build lasting relationships.
PatientBond is a platform for automating such communications (e.g., emails, texts, Interactive Voice Response), and has demonstrated much success with urgent care centers. For example, with one chain of urgent care centers in Chicago, PatientBond has driven high (80 percent) Net Promoter Scores and an average 4.7/5.0 likelihood to recommend rating among patients. This chain leverages PatientBond to promote additional services, such as physicals and vaccinations, and also uses the platform for Revenue Cycle Management: Over 70 percent of payment collections online are made within 48 hours of PatientBond communications.
---

---
All healthcare providers must adapt in the age of healthcare consumerism. Just as consumers look for quality, value, personalized service and convenience from retail or travel brands, they are casting more discerning eyes over their choices for healthcare services.
Urgent care centers have a leg up in that their model is built around convenience. In fact, market research by IBISWorld found that the urgent care segment of the healthcare industry has grown significantly as a result of healthcare consumerism. Between 50 to 100 new urgent care centers open annually, adding to the 9,300 already in the U.S.
But as the number of retail clinics and medical practices offering walk-in care or extended hours also grows, urgent care centers will lose their advantage. What patient engagement technology do you need to remain competitive?
---
---