4 Ways Urgent Care Centers Can Engage Medically Underserved Patients
Brent Walker, SVP Marketing & Analytics
|
March 01, 2017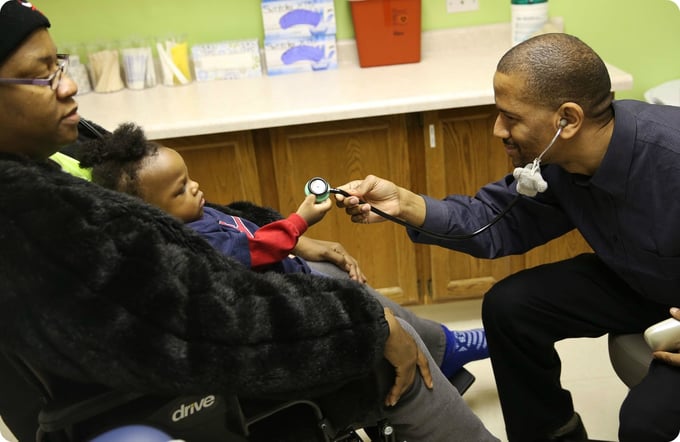 Medically underserved patients pose challenges for urgent care centers — usually resulting from the unique challenges the patients themselves face. Whether due to distance, demographics/socioeconomics or other common barriers, medically underserved patients require effective patient engagement to help drive healthy behaviors. How can your urgent care center engage and activate these hard-to-reach patients?
1. Understand How Your Medically Underserved Patients Differ
The concept of triage is familiar to all healthcare professionals. Such assessments ensure that individuals receive care appropriate to the degree of urgency their illness or injury demands. Yet, when it comes to patient engagement efforts, many urgent care centers — and other healthcare providers — fall back on one-size-fits-all solutions based on a shared demographic or diagnosis. This results in lackluster engagement, low patient satisfaction and poorer health outcomes.
Offering advice on achieving patient engagement with technology, H&HN suggests that your first step should be to answer three questions:
---
1. How do patients think about their condition?
2. How do patients feel about their condition?
3. What do patients need to do?
---
The article suggests that "This framework helps organizations improve health literacy, support behavior change, provide comprehensive support and deliver a more seamless experience that is in line with patients' need to manage their diagnosis."
Psychographic segmentation goes deeper. In addition to assessing how patients think and feel about health and wellness, it dives into what motivates patients, how and where they seek out health advice. Tailoring patient communications according to their psychographic profile allows your urgent care center to craft customized, relevant messages that stimulate greater engagement. The PatientBond platform for automating patient engagement, for example, customizes all communications according to patients' psychographic profiles.
2. Assess How Best to Reach Medically Underserved Patients
Do you know what percent of your patient population relies on mobile-only access to the internet? Do you know how to make health IT more approachable for patients who are less comfortable with technology?
H&HN also recommends that healthcare providers evaluate different types of health IT available — from wearables and sensors to telehealth and apps — and match the tools to patients' experience and comfort levels.
---
Tailoring patient communications according to their psychographic profile allows your urgent care center to craft customized, relevant messages that stimulate greater engagement.
---
Not everyone will use a web-based patient portal. And not everyone has an email address. Using patient engagement technology like PatientBond enables you to send targeted communications with easy-to-use response mechanisms — via Interactive Voice Response (IVR), email or text — to suit individual patient preferences and collect feedback to monitor patient progress and maintain ongoing relationships — a competitive advantage for urgent care centers in a fragmented market based on episodic care. You can further support the technology by providing clear instructions for using it and "stickier" communications. "Also consider using visual storytelling to make topics easy to understand," says H&HN, noting that "Video, infographics and data visualization can be powerful communication tools."
3. Speak Your Patients' Language
Medically underserved patients often struggle due to language barriers or low health literacy. An article in the Annual Review of Public Health points out: "For instance, Latinos, compared with non-Latino whites, have low rates of insurance coverage, usually as a result of having noncitizen status or low-wage employment that does not provide employer-based health insurance; have worse geographical access to care, usually because of migrating or living in agricultural or otherwise rural areas; and receive less comprehensive or patient-centered care, usually because of language discordance between monolingual Spanish-speaking Latinos and their health care providers."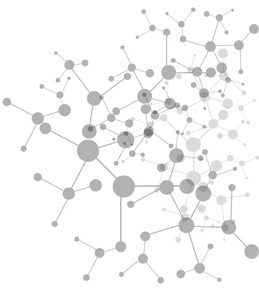 Patient engagement technology like PatientBond addresses this issue by supporting communications in English and Spanish, or many other languages. By sending post-care follow-up messages or wellness reminders in patients' preferred language, urgent care centers can improve the level of understanding and engagement among its patients.
Health literacy also needs to be a consideration. A study published last year in the Journal of Medical Internet Research found that patients with low health literacy are up to 20 percent less likely to digital health tools like a patient portal or health apps than those with higher health literacy. With automated patient engagement technology, you can provide information designed to address low health literacy using the approach that best suits each patient's technology preferences.
One innovative company tackling health literacy through gamification is EdLogics. EdLogics makes learning about health issues and solutions fun, and 90 percent of participants complete program modules and state that EdLogics answers questions that they would like to have asked a physician.
4. Think about the Entire Patient Experience
Urgent care centers have traditionally operated based on single episodes of care. Patients often come to an urgent care center because it's quicker or more convenient at a specific moment in time. Toward that end, urgent care centers often focus on patient acquisition rather than retention since patients do not rely on urgent care centers to support ongoing wellness or manage chronic conditions.
For medically underserved patients, however, urgent care centers can be more than a one-and-done experience. Using patient engagement technology, urgent care centers can automate health and wellness messaging, preventative care reminders and chronic disease management support to build patient loyalty and drive longer-term engagement — delivering the greater continuity of care that medically underserved patients need while also increasing usage and revenue.
Get your copy of the whitepaper below:
---
---