4 Things Healthcare Can Learn from Craft Beer 🍺
Brent Walker, SVP Marketing & Analytics
|
September 06, 2017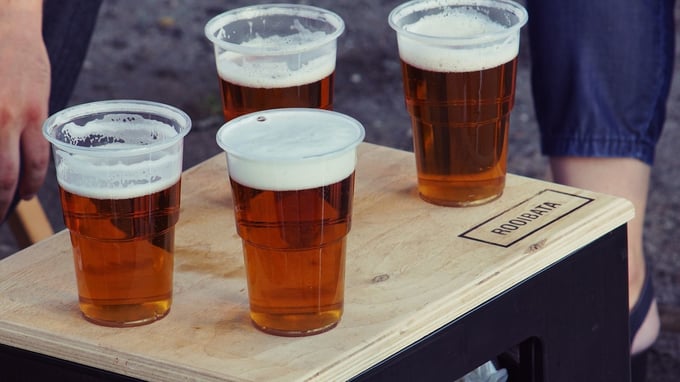 The craft beer industry has grown exponentially over the past decade, due in no small part to the quality-centric practices that have become standard issue for many craft beer brewing companies. Fortunately, these practices can also be successfully applied across a wide range of business disciplines, and they are particularly relevant to the healthcare sector.
Below are four key ideas that the healthcare industry could learn from craft beer companies.
1. Develop a unique brand identity.
One of the most notable traits of craft beer breweries is that they strive to create a unique and memorable brand identity. They have a story to tell, and craft beer enthusiasts feel a strong sense of connection to that story as consumers of their products.
A stellar example of this principle can be seen in the branding efforts of New Belgium Brewing, the Colorado-based brewery behind the immensely popular Fat Tire Ale craft beer. From the story of their co-founder's legendary biking trip across the Belgian countryside (which inspired the creation of Fat Tire) to their sponsorship of the annual "Tour De Fat" beer, music and bike festival, New Belgium Brewing has achieved a level of consistency in branding and storytelling that knows few rivals.
While the average healthcare facility does not have the professional latitude to adopt a quirky name or create a logo with cool vintage graphics, it's still entirely possible to develop a distinct identity within your sphere of service. Much of what creates a powerful brand identity will boil down to the vision and values that your company espouses and demonstrates on a consistent basis.
A brand is much more than a logo or catchy tagline: A brand is the total of the consumer's experience, at all touchpoints, with your product or service. What do you want your facility to be known for, and how do you plan to implement those goals in your organization? By sticking to this script, you can create an experience for your customers that reinforces the brand identity you're striving to develop.
2. Create a pleasant working environment.
There's a lot of talk nowadays about creating the right kind of workplace culture, and if there's any industry that appears to have hit the bullseye in this regard, it would definitely be craft beer. Craft breweries have a reputation for placing a high value on the input of their employees, because there is a sense of pride and collaborative energy that drives everyone from the beer artisans to upper management to focus on creating a quality product.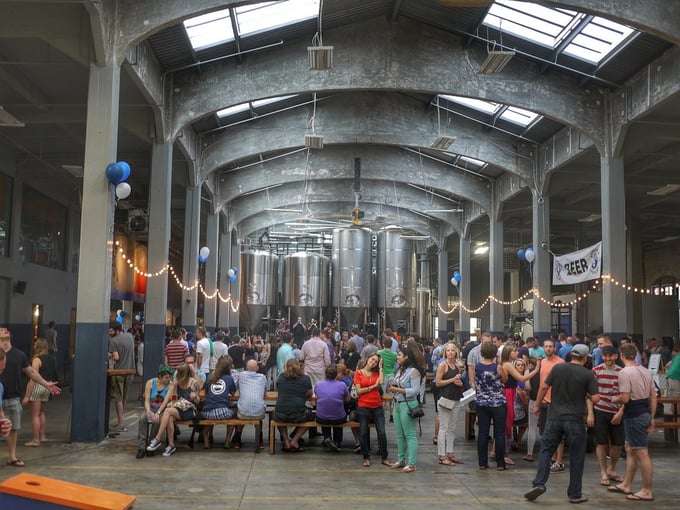 Several craft beer outfits have made a regular practice of involving their employees in key decision-making processes, including releasing new beers into the product lineup. Social media is another channel through which craft beer companies showcase the family-style vibe that permeates their workplace culture.
For example, The Alchemist routinely posts Facebook videos of staff members offering behind-the-scenes views of life at the brewery. The takeaway for healthcare facilities is this: The biggest advocates for your facility should come from within your organization, and by creating an environment that fosters an inspired workforce, and facilitates the image of a coordinated team with shared goals, it will inevitably create a ripple effect that benefits the patient experience.
3. Focus on quality, not quantity.
Craft beer companies are the obvious minority in the brewing space, accounting for only about 12 percent of the industry's market share according to a 2016 report published by the Brewers Association (BA). By most of the traditional metrics, the large multinational interests (e.g., Anheuser-Busch, Heineken, etc.) have the clear advantage, but the craft brewing segment has somehow managed to churn out double-digit year-over-year growth while the overall industry has experienced stagnant sales.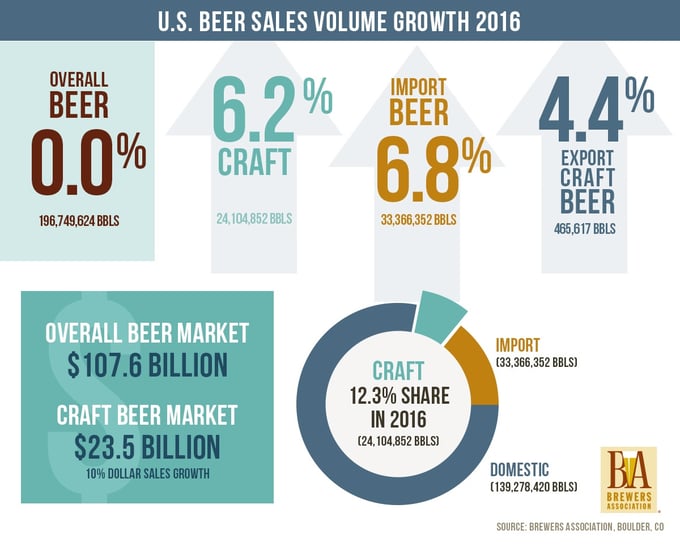 Much of the success that craft beer companies have enjoyed can be attributed to one core idea: An unrelenting focus on quality. Craft brewers by and large are known for their near-obsessive emphasis on quality in every aspect of their operation, and they have garnered a loyal customer base as a result.
Unfortunately, lack of quality seems to be an epidemic in today's healthcare industry — at least from the patients' perspective. Patients often complain of being treated like a number instead of a human being, and this lack of meaningful engagement leads to lower levels of patient satisfaction. Leveraging a digital platform such as PatientBond can ensure a much higher level of patient engagement, beyond the walls of the medical practice, which can help healthcare facilities deliver a high-quality experience that will ensure a higher level of repeat and referral business.
4. Become locally-focused.
Craft beer companies are proud to be considered as a fixture in their local communities, and they often partner with other locally-focused organizations to promote charity projects, fundraisers, and other events or activities that emphasize community involvement. Healthcare facilities should carefully consider how to connect with the community around them, and make their presence known through locally-focused initiatives.
Craft brewers have tapped into some of the most powerful success principles in the business world, and the healthcare industry would do well to follow their lead. While the above list is far from exhaustive — after all, beer is arguably more fun and enjoyable than healthcare — it does represent some of the more effective practices that healthcare facilities can implement in order to improve the patient experience and build a loyal customer base. And that's something we can all raise a glass to.
---
---