4 Innovative Ways to Reduce Hospital Readmission Rates
Brent Walker, SVP Marketing & Analytics
|
August 25, 2016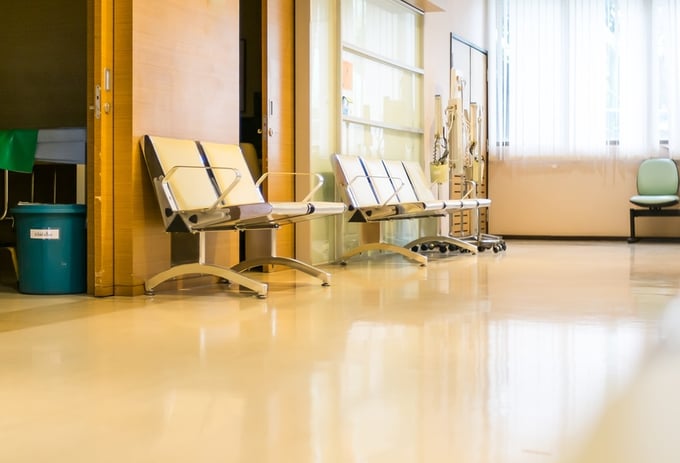 More than $500 million in Medicare payment reductions — that's the burden 2,597 hospitals will share in 2017 for excessive readmissions under the CMS Hospital Readmissions Reduction Program (HRRP). The program, established under the Affordable Care Act, looks at hospital readmission rates for specific conditions: heart attacks, heart failure, coronary artery bypass graft surgery, pneumonia, chronic lung disease, and hip and knee replacements.
Not all hospitals are subject to evaluation under HRRP, but among those that fall under the law's purview, 80 percent face the reduction in Medicare payments. While readmission rates have declined since the program began, hospitals must continue to show progress on reducing readmissions.
---
Risk stratification can help you classify patients with chronic diseases into low, medium and high risk categories based on demographics, clinical and usage data.

---
Could higher patient engagement hold the key? "Everyone is looking for some kind of magic potion or process that will help people become more aware of the kinds of behaviors that they partake in that are detrimental to their health, and things that will improve it," said a registered nurse and case manager for Excellus BlueCross BlueShield interviewed by H&HN last year.
Addressing the Reasons for Readmissions
In order to mitigate readmission risks, hospitals need to implement a comprehensive strategy. Four important steps toward lower readmissions include:
1. Taking a deeper look at your patients.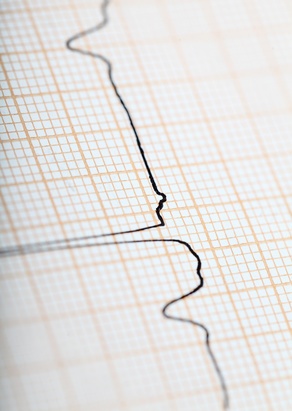 Risk stratification can help you classify patients with chronic diseases into low, medium and high risk categories based on demographics, clinical and usage data. But a one-size-fits-all approach for high-risk patients with heart disease will still fall short. The reason? Despite a shared diagnosis—or similarity in demographics—patients bring unique attitudes about health and wellness to the table, and these opinions influence their behavior far more than a brochure about a heart-healthy diet.
Psychographic segmentation — which classifies patients into distinct personas based on motivations, beliefs, lifestyles and communication preferences — offers healthcare providers insights to guide their patient engagement efforts, resulting in better adherence to post-discharge plans and fewer preventable readmissions.
2. Automating patient communications to impact behaviors.
Armed with insights from psychographic segmentation, hospitals can further advance their patient engagement efforts by using a platform that supports the sending of targeted, personalized communications to motivate positive health behaviors and care plan adherence. Automating this effort drives resource efficiencies, freeing up clinical staff to focus on care rather than patient follow-up across a broad population. To ensure the highest degree of relevance, look for a solution that supports a psychographic segment-based message, channel and frequency mix while still allowing for adjustments based on individual patient preferences.
---
Automating this effort drives resource efficiencies, freeing up clinical staff to focus on care rather than patient follow-up across a broad population.

---
PatientBond, for instance, is a platform that automates patient engagement, customizing messaging according to patients' psychographic profiles and communication preferences. The use of email, texts and Interactive Voice Response have been successfully reducing readmissions. For example, in a seven month pilot at a world-renowned hospital system in New England, PatientBond reduced readmissions to ZERO for a form of spinal surgery, while reducing nurse FTEs dedicated to post-discharge follow-up by more than 75 percent. Its psychographic messaging helped drive 85 percent compliance to patient instructions across nine waves of pre- and post-surgical communications. PatientBond is true patient behavior change technology, allowing hospitals to care for the population but manage by exception.
3. Ramping up your pre-discharge education efforts.

In a Commonwealth Fund report on hospitals that have excelled at reducing readmissions, research found some low-tech tools prove valuable in preparing patients and their family caregivers for managing their health after they leave the hospital.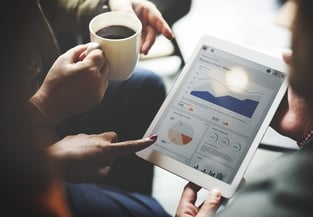 Memorial Hermann Memorial City Medical Center in Houston, Texas, which ranks among the top 3 percent in low readmission rates for heart attack and pneumonia patients, uses the "teach back" method when reviewing discharge instructions. The report notes that, "This method strengthens patients' understanding and identifies for nurses areas that may be confusing and require additional attention."
This makes a lot of sense. During my career at Procter & Gamble, I learned many ways to influence consumer behavior — at that time to sell consumer healthcare products. But I internalized these insights and methodologies for application in the professional healthcare environment
Reinforcing Memorial Hermann Memorial City Medical Center's experience, consumers retain:
---
10 percent of what they read
20 percent of what they hear
30 percent of what they see
50 percent of what they see and hear
80 percent of what they say
90 percent of what they say as they act
---
McKay-Dee Hospital in Ogden, Utah, also recognized for its decline in readmissions, sends patients home with easy-to-understand checklist of medications that offers details on the purpose and timing of each medication, as well as over-the-counter medications that the patient should avoid.
4. Adopting more telehealth tools.

As critics of the HRRP point out, hospitals that serve a disproportionately higher number of low-income patients also incur the penalties at a higher rate. There is a potential solution: telehealth. Pew research found that 64 percent of American adults own a smartphone and 62 percent of them have used the device to look up health information.

In addition, says mHealth Intelligence, "Smartphone adoption is high even among low-income individuals throughout the U.S." Mobile communications, virtual visits and other telehealth options could prove invaluable in reaching at-risk populations to drive patient engagement.
Certainly hospitals face barriers outside of their control. But industry leaders have proven time and again that when hospitals implement the right combination of technology, insight-driven communications and care coordination, they can improve patient engagement and reduce the likelihood of HRRP penalties despite other demographic factors.

The bottom line? The best way to reduce hospital readmission rates is to reduce preventable admissions. Do you have the right strategies and tools in place to accomplish that goal?
---
---