📆 3 Ways to Encourage Medically Underserved Patients to Keep Their Appointments
Brent Walker, SVP Marketing & Analytics
|
January 31, 2017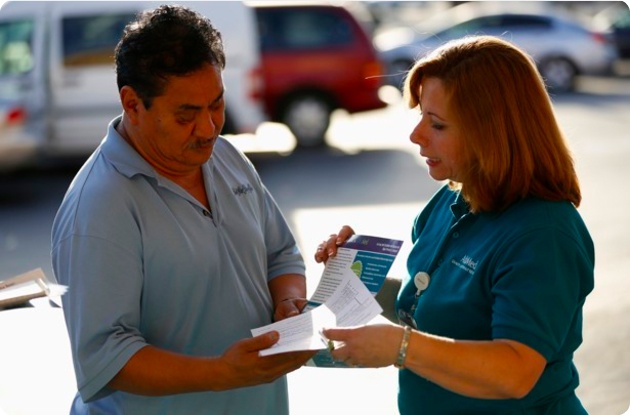 Often, the first fact shared about missed patient appointments addresses the cost to healthcare organizations. But as we've noted here before, the price tag extends beyond a wasted time-slot in your schedule and a hit to your bottom line.
Staff, often already stretched to their limits, must scramble to fill unexpected openings. And the alternative of overbooking to compensate for potential missed appointments can easily backfire, leaving the staff scrambling again to keep up with the frantic pace of patient visits.
---
"The safety-net population is right in the
center of the need for innovation."

— Anuj Desai, VP for market development, New York eHealth Collaborative
---
In addition, disruptions in the continuity of care — for patients who miss appointments and those who wait longer for their own appointments — negatively impact health outcomes. Disruptions also lead to lower patient satisfaction when other patients wait longer to see doctors.
Unfortunately, the problem of missed patient appointments is more prevalent where it is least needed: among safety-net healthcare providers and the medically underserved populations they help.
How Healthcare Providers Can Address Missed Patient Appointments
Medically underserved patients who miss appointments frequently cite geography, transportation or finances as barriers to keeping their scheduled visit. They also struggle with health literacy, which can lead to missed appointments because patients do not understand the health implications of a scheduled test or procedure.
Yet as Anuj Desai, VP for market development of the New York eHealth Collaborative, told The Commonwealth Fund, patients of safety-net healthcare providers: "…are often high utilizers of care, and stand to benefit from greater engagement and care coordination. The safety-net population is right in the center of the need for innovation."
Here are some of the ways that hospitals, practices and other healthcare providers are successfully reducing missed appointments.
1. Addressing transportation challenges that result no-shows and late arrivals
Hackensack UMC decided to tackle the transportation barrier by partnering with Uber. The hospital sees patients at specialty care facilities, emergency rooms and medical offices outside of New York City. With multiple buildings across their campus, just finding the right location could be intimidating.
The hospital created Uber stops at the entrances of each building and supplied Uber with detailed campus directions that are easily accessed by the drivers.
MedStar Health, in the Washington D.C. metro area, turned to Uber as well, introducing a pilot program at 10 locations.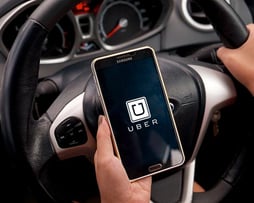 The health system uses Uber to help its neediest patients get to and from appointments. Initial results saw 200 people take advantage of the service to attend appointments they would otherwise have missed. The program was then extended to five additional locations. Other providers have reduced missed appointments simply by scheduling appointments with greater sensitivity to the needs of patients that rely on public transportation.
2. Redesigning care delivery improves appointment flexibility
The Commonwealth Fund also cited an approach taken by Clinica Family Health Services. In its five-community health centers north of Denver, Colorado, nurses play a more active role, sharing visits with physicians, nurse practitioners and physician assistants.
In two separate pilot programs, the clinics were able to allow same-day scheduling for minor health complaints, improving patient satisfaction, while making good use of openings caused by no-shows. The co-visits also enabled the clinics to increase the number of medically underserved patients seen per day by an average of 14.5 percent. The program also had a positive side-effect for nurses who reported greater job satisfaction.
3. Leveraging a Patient Engagement Platform to Improve Appointment Adherence
With a missed appointment rate ranging from 14 to 20 percent a month, a health system serving more than 50,000 medically underserved patients spanning urban, rural and frontier communities in a Western state, with a high percentage of Medicaid patients, knew it needed to address the issue—fast. It turned to the PatientBond automated patient engagement platform to tackle the problem.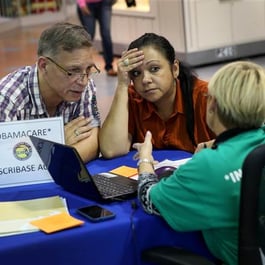 The platform takes advantage of psychographic segmentation, allowing the health system to reach out to patients with patient reminders that are customized based on patients' unique attitudes about health and wellness and what motivates them to pursue positive health behaviors.
The reminders — which are sent via email, text/SMS or voicemail depending on patient preferences — also include an easy-to-use interactive component, allowing patients to confirm, cancel or reschedule appointments immediately. Initial successes convinced the health system to also offer a Spanish-language option to improve communications with another key medically underserved population: Hispanics.
The health system has experienced an 800 percent return on investment since it began using the patient engagement platform in 2015, achieving a 22 percent reduction in missed patient appointments. What's more, having seen the potential of highly-relevant patient engagement, the health system is expanding its use to support wellness and preventive health reminders, a critical component in addressing the needs of medically underserved populations.
Get your copy of the whitepaper below:
---
---