3 Ways that Healthcare Technology Can Improve Care for Seniors 📲
Brent Walker, SVP Marketing & Analytics
|
May 02, 2017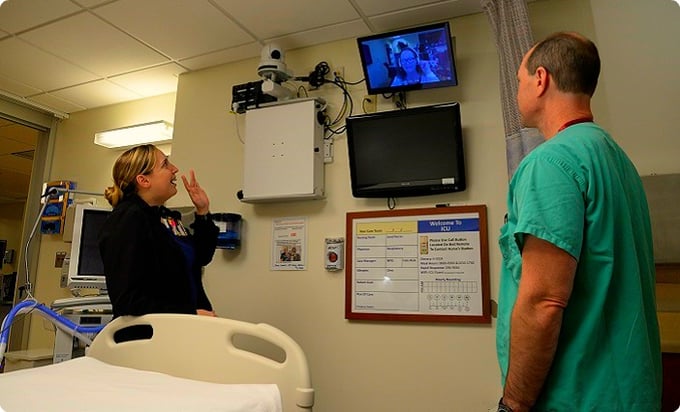 Seniors crossing the 70 mark were born just as the transistor was invented. The breakthrough, coupled with innovations in miniaturization, led to an explosion in technological advances that now impact every aspect of life. Smart cars, smart homes and smartphones: While older healthcare consumers may not embrace every modern convenience powered by semi-conductors and microchips, emerging research indicates that they aren't averse to adopting senior care technology, especially when it's shown to improve health outcomes of elderly patients.
Engaging Seniors Beyond Healthcare Providers' Walls
"Primary care physicians know well that although the treatment they provide is important, changing patient behavior also is essential to ensure better health outcomes," says the American Academy of Family Physicians (AAFP). What types of smart healthcare technology can have a positive impact on the lives of seniors?
1. Patient portals
Kaiser Permanente has invested in its patient portal to drive greater levels of engagement. Dr. William Wright, former executive medical director of the Colorado Permanente Medical Group, often says in presentations that "Patient engagement is the next blockbuster drug." Recognizing the shift to healthcare consumerization, Kaiser Permanente set out to create a portal that facilitates engagement in several ways.
An automated system for ordering tests saves time — for patients and providers — using personal action plans that alert diabetes patients, for example, when it is time to schedule an A1c test. In addition to the reminder, the site offers next steps and explains why the test is important.
This approach is also used for other common tests related to preventive screenings or chronic disease management, allowing providers to engage more patients and reduce gaps in care. Because nearly 60 percent of seniors regularly access the internet, patient portals represent a significant opportunity to improve engagement among a target patient population.
---
"Patient engagement is the next blockbuster drug."
---
Generally, patient portals have yet to see broad patient uptake and utilization, even among younger patients. Whether due to low awareness or understanding of patient portals, or if patients don't perceive a relevant value proposition, an opportunity exists to catalyze the use of this capability.
Dr. Wright suggests telling seniors that results from an office visit or test will appear in their EHR within a certain time to encourage use. He also suggests providing information related to their care — about prescriptions, exercises appropriate to their specific concerns or reading material about their chronic condition — to drive ongoing engagement through the portal.

Dr. Wright notes that the Kaiser Permanente portal also includes a "self-triage" component that allows patients to select an e-visit and answer questions about a primary symptom. "The answers are triaged to the appropriate medical team member, then medication is ordered or a diagnostic test is scheduled," he says. Because elderly patients may find it more cumbersome to travel to and from multiple appointments, this approach offers convenience that they can appreciate.
2. Patient engagement technology
To improve engagement among seniors, hospitals and other healthcare providers can also leverage an automated patient engagement platform to keep lines of communication open. Hospitals, for example, can use a solution like PatientBond to push out relevant, timed messages via Interactive Voice Response (IVR) phone calls, emails or text messages — depending on individual user preferences — to improve discharge management, reduce readmissions and provide education. Messages include easy-to-use response mechanisms that are tracked on a dashboard to monitor recovery, patient behaviors and comprehension of content.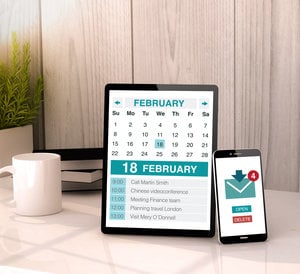 This enables healthcare providers to track engagement and follow up on exceptions to recovery, saving both time and expense while also driving higher engagement and improved outcomes. PatientBond takes advantage of psychographic segmentation as well, which allows healthcare providers to customize messages based on individual users' deeply-held attitudes and beliefs, ensuring that communications are highly relevant.
At a large, nonprofit hospital system, PatientBond has successfully reduced readmissons for Congestive Heart Failure from 18 percent to under 2 percent. At a world-renowned New England hospital, PatientBond has reduced readmissions significantly for a form of spinal surgery. In 15 months, there has been only one readmission.
This type of technology isn't limited to discharge management, either. Automated patient engagement technology can be used for a wide range of purposes — from appointment reminders and medication/care plan adherence to health and wellness or chronic disease education and revenue cycle management.
3. Wearable devices
Wearable technology isn't just for runners. According to numerous surveys, notes an article on the benefits of senior care technology, 80 to 90 percent of seniors want to retain their independence in their own homes as they age. Personal Emergency Response System (PERS) devices allow seniors to do just that while offering peace of mind — for both seniors and their loved ones — that in the event of an emergency, elderly patients need only push a button to call for help.
GPS trackers are another useful wearable for patients who are "prone to wandering," such as those with Alzheimer's disease or other forms of dementia. What's more, FitBits and similar activity trackers can help seniors better understand their own activity levels and set modest goals for increasing activity within the scope of their physical abilities.

Elderly patients may be slower to embrace technology, but these are three examples of approachable senior care technologies that hospitals and other healthcare providers can use to improve care for seniors. What types of technology have you found most effective with engaging older healthcare consumers and driving better health outcomes?
---
---