3 Ways Telehealth Can Transform Rural Communities
Brent Walker, SVP Marketing & Analytics
|
October 06, 2016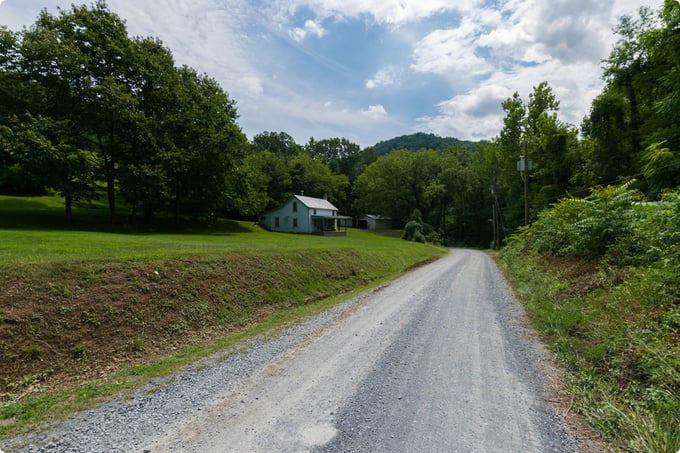 Picture a medically underserved area. Did your imagination immediately take you to a crowded inner city? You aren't alone. The media tends to focus on highly-populated, ethnically-diverse communities when it reports on healthcare disparities, but rural Americans are especially vulnerable.
And this isn't a new problem. The National Rural Health Association (NRHA) notes, "Economic factors, cultural and social differences, educational shortcomings, lack of recognition by legislators and the sheer isolation of living in remote areas all conspire to create healthcare disparities and impede rural Americans in their struggle to lead normal, healthy lives."
Last year, a variety of healthcare organizations in rural communities got an infusion of cash as part of a $16 million funding package from the Health Resources and Services Administration (HRSA). How can those organizations squeeze the most value from that funding and engage patients regardless of where they live?
Issues that Rural Healthcare Consumers Face
Based on 2010 U.S. Census data, approximately 59.5 million people live in rural areas. Healthcare IT News reports that among low-income populations, rural Americans make significantly less than their urban counterparts.
---
While rural Americans represent less than 25 percent of the total population, the income disparity is reflected in facts like:
Only 64 percent of rural Americans have private health insurance
Rural poor are 5 percent less likely to have Medicaid than urban poor
Rural poor account for 31 percent of food stamp beneficiaries
---
Such income-based challenges are exacerbated by more limited access to healthcare in rural areas. The NRHA notes that only 10 percent of physicians practice in rural areas.
Access to specialists is problematic as well, with only 401 specialists per 100,000 people as opposed to 910 in urban areas.
The combined impact of income and access gaps has led to much higher incidences of obesity, diabetes, heart disease, alcohol and substance abuse.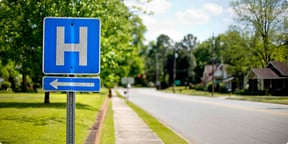 In fact, among the 10 states with the highest rural population, three — Mississippi, Alabama and West Virginia — lead the states with the highest rates of adult obesity and diagnosed diabetes, taking first, second and third place respectively. Yet, Maine and Vermont, which are first and second in terms of rural populations, don't even rank in the top 10 for obesity and diabetes, suggesting that the challenges are not insurmountable.
How Telemedicine and Automated Patient Engagement Technology Can Help
In terms of health technology, telemedicine isn't exactly new. The Department of Veterans Affairs (VA) has used telehealth for years, expanding its program substantially in the past decade. In 2014, for example, the VA's telehealth program reached 690,000 Veterans — 55 percent of whom lived in rural, medically-underserved areas. What ways can you use the benefits of telehealth to reach rural and other medically underserved areas?
1. Offering Critical Specialist Care:
Two years ago, a non-profit healthcare system with 12 hospitals in Utah and southern Idaho introduced a telehealth program designed to make it easier for patients to access specialist providers. Intermountain noted that rural hospitals reaped "remarkable benefit," according to an H&HN magazine article. In the first six months of the program — which links critical care specialists with bedside medical teams at rural hospitals — the mortality risk declined, as did hospital length of stay.
2. Remote Doctor's Appointments:
One side effect of serving a rural patient base is missed patient appointments. Modern Healthcare notes that the University of Missouri Health Care (UMHC) system, which serves a 25-county area, is leveraging telehealth to address the problem. With 60 percent of patients traveling from outside the county where the system is based, UMHC had a high rate of no-shows. Remote visits are handled by phone or a webcam-enabled e-visit. UMHC's CEO Mitch Wasden told Modern Healthcare that one reason it works is because "nearly 70 percent of patients don't require a physical exam during an office visit."
3. Improving Chronic Disease Management:
Medically underserved patients in rural areas also benefit from automated patient engagement technology, including Interactive Voice Response (IVR) telehealth as well as email and text messaging. This type of platform paves the way for successful patient-provider communications, supporting better health literacy, medication adherence and self-management of chronic conditions with feedback from the provider. Not only does this type of consistent communication help patients, but it also enables healthcare providers to make the most of limited resources.
Even with telehealth and other automated patient engagement technology, a one-size-fits-all approach will have less impact than a more customized approach. How do you customize communications with such a wide range of patients — be they rural, urban or somewhere in between?
Psychographic segmentation can give you insights into patients' motivations and attitudes toward health and communication. PatientBond, a platform for automating patient engagement (emails, text messages, Interactive Voice Response), employs a proprietary psychographic segmentation model to ensure patients receive communications that are tailored to their "healthcare personalities."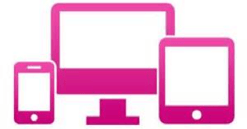 PatientBond was employed at a health system in Nevada that focuses on Medicaid, hispanic, rural and other underserved populations. Despite barriers to accessing care, such as low health literacy and long distances to healthcare facilities, PatientBond was able to reduce missed appointments by 22 percent. This achievement benefitted both patients and health system, as patients received necessary care and the health system increased revenues +$70,000 per month.
Now that you know the benefits of telehealth in rural areas, you can personalize communications to ensure that they stay relevant and motivate patients to pursue better health — whether in person or via an automated patient engagement platform.
---
---