3 Ways Patient Engagement Tech Can Improve Dental Care
Brent Walker, SVP Marketing & Analytics
|
June 14, 2017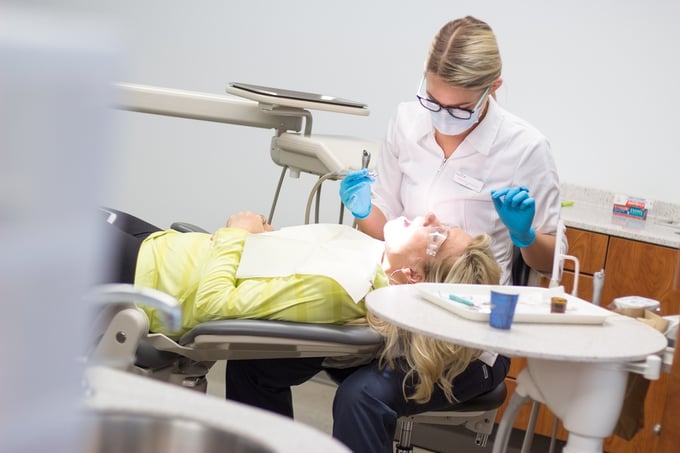 In recent years, extending healthcare access through private insurance or Medicaid expansion has stayed in the spotlight. And with new legislation being debated in the Senate, it appears that health insurance will remain a top-of-mind issue.
But what about dental insurance? At the end of 2016, 66 percent of Americans lacked dental insurance, according to the National Association of Dental Plans (NADP).The reason, suggests a New York Times blog, is the widespread belief that dental care is a luxury. Peter Polverini, a dean emeritus at the University of Michigan School of Dentistry, disputes the myth, noting: "It's a lot more than just having a pretty smile. It's not uncommon that you wind up with people being hospitalized because they can't afford care."
---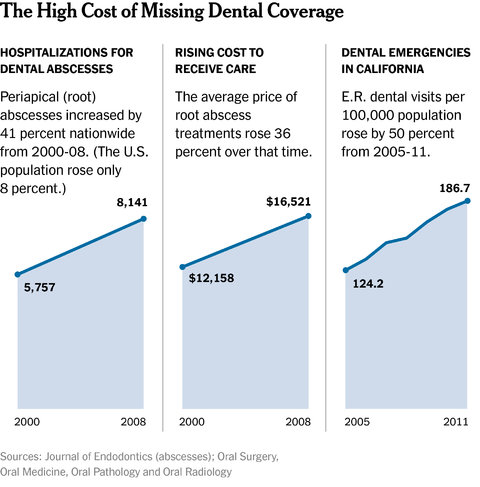 ---
The cost of dental problems goes beyond the estimated $1.6 billion spent on tooth-related emergency room visits. Untreated gum disease is a harbinger of heart disease, diabetes and other physical health risks that contribute to rising healthcare costs. But patient engagement technology can help address dental problems before they develop into major medical issues.
Getting Patients into the Dentist's Chair
As we've mentioned before, dentists already face significant challenges when it comes to engaging patients — cost and fear. In fact, Modern Healthcare writes: "The No. 1 reason people avoid going to the dentist, whether they have dental insurance or not, is cost. And in the end, the healthcare system and patient pay the price."
But just as innovation is transforming healthcare, it is also changing dental care technology, reports Scientific American. Breakthroughs in preventive care tools, sensors for diagnosing problems sooner, lasers for treating gum disease and tooth decay, biomaterials for filling cavities — dentistry is on the cusp of solutions that will reduce the pain and discomfort many associate with dentist visits.
The article predicts,"The future of dentistry looks very different than the practice of today: no drills, no injections, easier access, and shorter treatment time."
But such dental care technologies are cost-prohibitive or currently unavailable. That's where innovative patient engagement technology fits in.
---
Here are three ways to use patient engagement technology to improve dental health.
1. Reach more dental care consumers
.
Before you can improve dental health, you need to get patients in your office. With patient engagement technology, you can reach out to likely consumers to market your services. In addition, you can use it to boost patient trust and loyalty, which will lead to stronger relationships and more consistent visits from patients.
2. Continuously educate patients about dental health
.
Neglecting oral health leads to other serious health consequences, but many patients are not aware of the link between poor dental health and issues like heart disease or diabetes. With automated patient engagement, you can provide meaningful education communications, on an ongoing basis, that highlight the benefits of healthy teeth and gums and the consequences of neglect, helping patients keep up with recommended care — at home or with in-office treatments.

3. Reduce missed patient appointments.
Automated appointment reminders offer multiple benefits to patients and dental practices. Fewer missed appointments ensures that patients receive the preventive care and treatments needed, while also reducing staff downtime due to cancellations and boosting revenue.
---
An automated patient engagement platform like PatientBond uses emails, text messaging and Interactive Voice Response (IVR) to engage patients conveniently, and empowers dental practices further through the use of psychographic segmentation and a dashboard that tracks engagement. Psychographic segmentation allows you to understand patients' deeply-held beliefs and attitudes related to health and wellness — along with their communication preferences — so you can customize messages and the delivery channels to motivate behavior changes.
At the same time, the dashboard gives your staff an at-a-glance view of engagement, tracking which patients have interacted with communications thanks to easy-to-use response mechanisms built into these communications. This allows staff members to work more efficiently because they can follow-up on the exceptions — those who don't respond to an appointment reminder or other message — rather than all patients.
While debates over the repeal and replacement of the Affordable Care Act continue, dentists and public health officials still have their work cut out for them to convince people — including lawmakers — that dental care should be considered a critical piece of general healthcare.
But as Modern Healthcare notes, oral health is closely linked to physical health, medical costs and quality of life, so waiting is not an option. Patient engagement technology represents one of the best ways to connect with dental care patients and bring healthy smiles to their faces.
---
---