3 Things CPG Companies Can Teach Healthcare Providers 🛒
Brent Walker, SVP Marketing & Analytics
|
September 19, 2017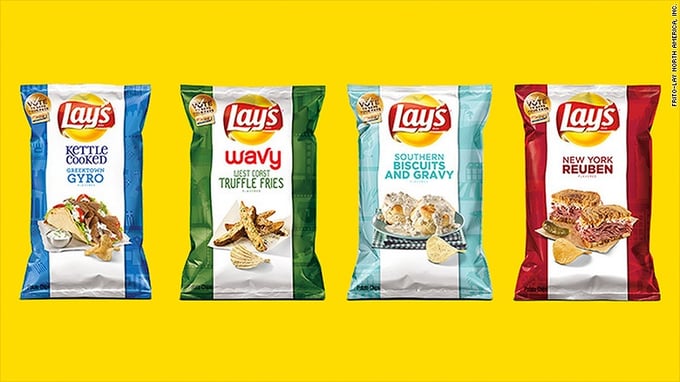 LAY'S "DO US A FLAVOR" CONTEST BUILDS A INCLUSIVE CULTURE TO STRENGTHEN CUSTOMER RELATIONSHIPS.
---
In recent years, the growing trend of healthcare consumerism has presented some unique challenges for healthcare organizations of all stripes. For better or for worse, the sweeping changes set into motion by the Patient Protection and Affordable Care Act (ACA) have prompted and accelerated the practice of patients viewing their healthcare options through the lens of a value-minded consumer.
The implications of this trend are quite sobering for healthcare providers: They are increasingly realizing the importance of becoming competitive in the marketplace, as patients have more control over their healthcare options now than perhaps ever before. While adopting a customer-centric approach might represent a move into unfamiliar territory for many healthcare organizations, this business philosophy is standard practice for most consumer packaged goods (CPG) companies.
Below are three things that CPG companies could teach healthcare providers to help them thrive in today's consumer-driven marketplace.
1. Assume nothing about your target customer.
CPG companies walk a tightrope when it comes to identifying and delivering what their customers want. If they get it right, products fly off the shelves, but if they miss the mark, lagging sales figures will immediately alert them that something has gone off the rails.
Many of the world's biggest CPG companies make this fragile, tenuous process look easy, but don't be fooled: it takes arduous research and a genuine willingness to understand the mind of your target customer to successfully pull it off.
One of the first (and best) steps you can take to accomplish this is to get rid of all assumptions about the people to whom you're marketing your products or services. Procter & Gamble CEO A.G. Lafley began implementing this simple yet profound principle shortly after taking the helm at the company in 2000.
Lafley instituted the practice of regularly meeting with customers to gain a better understanding of their experiences, good and bad, with P&G's products. He made a point to avoid making assumptions about what customers wanted, and instead went straight to the source to gain valuable feedback and insight that could help the company better serve their target audience.
As healthcare providers begin to take a similar interest in the opinions, experiences and perspectives of their patients, it's inevitable that patient satisfaction levels will begin to rise.
2. Build and nurture an inclusive culture to strengthen customer relationships.
A famous adage in the organizational development world is "Involvement creates commitment." Many CPG companies have taken these words to heart by focusing on building and nurturing a more inclusive culture in order to strengthen customer relationships. The basic premise is to create a sense of belonging by involving your customers in various aspects of the company's operation.
A good example of this can be seen in the Lay's "Do Us a Flavor" contest. Fans of the famous snack brand could submit their ideas for a new potato chip flavor, with the winning entry being developed into a new product that would be sold in stores.
Food and beverage giant Nestle has also demonstrated the principle of "creating shared value" by partnering with rural farmers on several different continents to help address environmental challenges, increase yields and support sustainable development in areas that are directly connected to their business activities.
CPG companies understand that creating an inclusive culture based on building meaningful relationships with customers is good for business over the long run. For healthcare providers, creating this type of zeitgeist will largely depend upon the quality of their attentiveness to patient needs.
---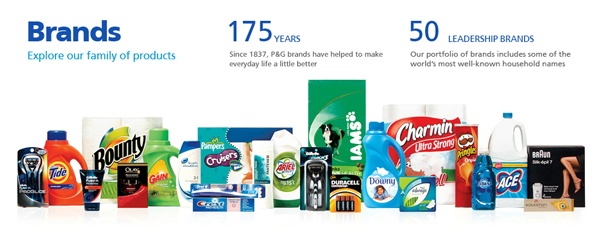 ---
Unfortunately, this attentiveness can be hampered by the use of outmoded or inefficient communication methods. By using innovative automated communications platforms such as PatientBond to help with everything from patient satisfaction surveys to appointment reminders to medication adherence and payment reminders, healthcare providers can strengthen the sense of connection with their patients, which will significantly improve the patient experience.
3. Be responsive.
CPG companies that go the extra mile to maintain a high level of responsiveness build brand loyalty and experience higher levels of customer satisfaction. According to research published by Brandwatch, Kleenex outpaced all other CPG brands in terms of social media visibility, primarily due to one key factor: They were quicker to respond to comments and/or concerns from customers on social media than any other CPG company.
For healthcare providers, the lesson is clear: By quickly and frequently responding to any mentions of your organization (good or bad) on various social media platforms, you create a sense of personalization that can boost patient engagement and foster loyalty to your business. PatientBond, for example, can help manage a healthcare provider's social media presence, posting positive reviews and high Net Promoter Scores, while reporting customer satisfaction issues for immediate corrective action.
While running a CPG company is radically different from operating a healthcare facility, many of the same success principles can be effectively applied in both areas. By putting the above ideas into practice, healthcare providers can strengthen patient relationships, attract referral business and maintain a thriving organization.
---
---