3 Surprising Ways Technology Can Change Patient Behavior
Brent Walker, SVP Marketing & Analytics
|
September 08, 2016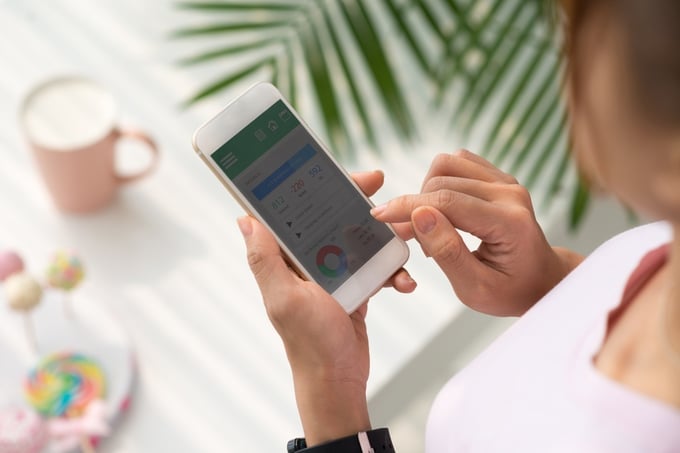 The book Rise of the ePatient Movement quotes Stephen Beck, chief medical information officer at Mercy Health, saying: "Our largest struggle is not with the patient who takes their medication regularly, but with the patient who does not engage in their own care. Technology can be the driver that excites a patient with the prospect of wellness."
Beck hits the nail on its head. Hospitals and health systems must think beyond the initial patient engagement scenarios and leverage behavior change technology to have a positive impact on the health of patients. The question is, "How?"
Inviting (and Innovative) Ways of Using Health Technology
Five years ago, only 35 percent of American adults had smartphones. Today, that number has risen to 64 percent — and it's not just Millennials. With the exception of adults over 65 years old, says Pew Research, smartphone ownership is 54 percent or higher. In addition, the research reveals that 62 percent of smartphone owners have used their devices to look up health conditions online.
---
"Technology can be the driver that excites a patient with the prospect of wellness."
---
And it's not just smartphone adoption that has grown. The Internet of Things (IoT) continues to expand with health and wellbeing devices ranging from wearable fitness trackers to Wi-Fi-enabled CPAP machines.
As an article in Health Leaders noted earlier this year, "Technology tools are an enabler, unlocking a range of solutions for care teams and patients." Let's look at some of the ways hospitals and other healthcare providers unlock the potential of technology to change patient behaviors for the better.
1. Text Message Support for Smoking Cessation
Almost two decades ago, the Mayo Clinic partnered with the Truth Initiative to develop a smoking cessation program. The program includes a website, a blog and a social forum for networking with others who are trying to quit smoking and those who have already succeeded.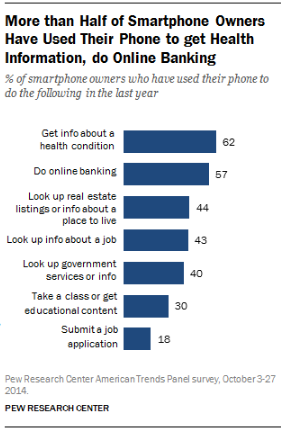 More recently, the Mayo Clinic introduced a pilot text message support program that allows patients to text a keyword, such as "relapse" or "craving" to receive tips via text. The trick is to message in the right amount, at the right time.
Michael Burke, EdD, assistant professor of medicine at the Mayo Clinic College of Medicine and program coordinator of the Mayo Clinic Nicotine Dependence Center, says, "If you bombard patients with messages, they may wind up avoiding the messages." He suggests that "Technologies need to be inviting, interactive, and understanding of the person's particular situations and supportive without being strident." So far, the Clinic appears to be hitting all the right notes, leading to a 36 percent higher quit rate among those in the text message support program than their non-texting cohorts.
2. Coaching Based on Glucometer Readings
3G service doesn't just matter for cellphone provider marketing campaigns. A glucometer developed in partnership with Mount Sinai Health System taps into the 3G network to automatically upload blood sugar readings of diabetes patients.

Niyum Gandhi, executive vice president and chief population health officer at Mount Sinai, notes that the device also features built-in two-way messaging, helping healthcare providers connect with patients at the right moment, with the right message. Gandhi says, "Who knows what they're thinking about when you send them a [random] text?"

---
The remote monitoring approach reduced the odds of hospitalizations for any reason by 23 percent compared to low-tech case management.
---
But with the messages coming immediately after a glucose reading, you know the patient is already thinking about their diabetes in that moment. The messages can be configured to respond with a pat on the back when blood sugar readings are good, a suggestion to drink a glass of orange juice for low blood sugar readings or reminders to schedule exams.
3. Telehealth for Heart Failure Patients
Geisinger Health Plan started using a telehealth program for post-discharge heart failure patients and began to see gains right away.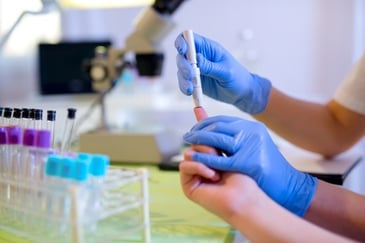 Patients used Bluetooth-enabled scales with an Interactive Voice Response (IVR) system to push weight patterns to the cloud and collect symptom information via automated IVR calls.

This remote monitoring approach proved very effective, reducing the odds of hospitalizations for any reason by 23 percent compared to low-tech case management. In fact, the initial results were so good that Geisinger rolled out similar programs to patients with diabetes or high blood pressure.
Recognizing Where Your Patient is on the Engagement Journey
It's important to remember that all patients are unique, even when they have shared diagnoses or a common obsession with their mobile devices. Rise of the ePatient Movement describes a growing number of patients who are, "empowered, equipped, engaged, enabled, emancipated, equal, experts." But as you well know, healthcare providers also encounter any number of patients — many with chronic health concerns — who are less energized when it comes to managing their health for a variety of reasons.

Before you can inspire patients to more hands-on health management, you need to understand them on a deeper level — beyond typical classifications based on demographics or diagnoses. By utilizing a highly-accurate psychographic segmentation model for healthcare consumers in combination with an automated communications platform, hospitals and health systems can send text, voice, email or app messages tailored to the unique personalities, attitudes and preferences of patients. And that's a crucial part of using technology effectively to encourage healthier, more loyal patients. Is your current behavior change technology up to the task?
---
---