3 Lessons from Retailers That Will Help an Urgent Care Center Thrive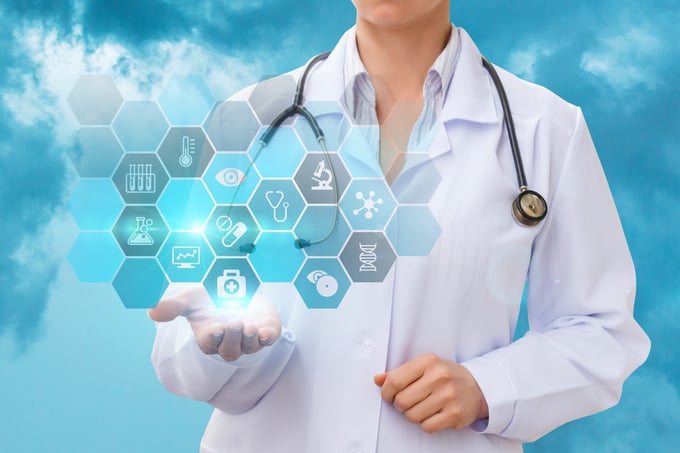 Over the past few years, the brick-and-mortar retail industry has been hit hard by online competition, to the point where many people were predicting the downfall of physical stores. Obviously, that didn't happen altogether, but some chains did fail while others survived.
These surviving stores had to make significant changes to the way they approached business. One of the most important adjustments was to gain a better understanding of their consumers through data gathering and analytics.
Like retail, the urgent care industry (and healthcare, in general) is facing tumultuous times. While the urgent care market is booming, many locations are closing due to increased competition and industry regulations. The good news is that urgent care centers can look to retail for lessons about how to survive and thrive during these changing times.
"As consumerism grows and patients are provided a greater degree of costs and choice of service, it's critical that a healthcare provider delights the patient – not just satisfies – with a superior experience. This requires a deep understanding of the patient and taking a consumer-centric approach to care," said Brent Walker, senior vice president of marketing and analytics at PatientBond, a company with solutions to change healthcare consumer behavior.
Other areas of healthcare are already following in retail's footsteps. As Patrick McIntyre, senior vice president of health care analytics at Anthem, recently said, "If the clinical and social determinants of health are the fuel and machine learning is the engine, then behavioral analytics is the navigator."
There are many types of analytics utilized by retail that would benefit UCCs, specifically:
Behavioral analytics
Marketing analytics
Real estate analytics
Superior patient experience is the key to stand out from the urgent care crowd, click here to learn more.
Behavioral Analytics
Behavioral analytics examines a person's activities and actions in order to better understand their habits.
"If a healthcare provider wants the patient to follow through with recommendations and behave in a manner that facilitates recovery or enhanced wellness, the healthcare provider must communicate with the patient in a way that resonates with the patient and effectively motivates him or her," said Walker.
UCCs can use behavioral analytics to gain a comprehensive understanding of their patients' values, beliefs, personalities, and lifestyles. UCCs can then tailor their marketing and communication to speak directly to a patient through a process known as psychographic segmentation. Psychographics pertain to patients' attitudes, values, lifestyles and personalities.
UCCs can use psychographics to grasp their patients' motivators and then target their messaging accordingly.
Marketing Analytics
Marketing Analytics focuses on monitoring the platforms that impact the industry.
This means, as more and more consumers view healthcare as a service, people expect a trip to an urgent care center to have the same conveniences as a jaunt to a restaurant, such as reservations and courteous service. If these consumers believe their experience didn't meet their expectations, they are not shy about sharing these opinions.
Crowd-sourced review apps and sites, like Yelp and Angie's List, are the first place most people go to vent positively or negatively about a UCC visit. Anyone who does a search for "urgent cares near me" will see these reviews and take them into account before making a decision.
"In this day and age, Yelp and other forms of social media can make or break a business — especially in healthcare where word-of-mouth is so important. Today's version of word-of-mouth is social media. UCCs must respond to these reviews, thanking the positive ones and proactively addressing the negative ones," said Walker.
Real Estate Analytics
Retailors use this style of analytics to find the best location and layout for retail locations. Urgent care centers can take this a step further to gain essential insight on the area's demographics, such as general health and payer mix.
"There are services that sell demographic and socioeconomic data on consumers in a given geography, down to the zip code and often at the household level, such as the KBM Group and several others," said Walker.
A Three-in-One Solution
"At PatientBond, we provide a solution that leverages extensive healthcare consumer market research and psychographic insights to engage patients with the right messaging, the right channel (email, text message, voicemail, etc.), and the right frequency and cadence to enhance the likelihood of positive patient behaviors and outcomes. The psychographic segmentation model is also a variable in the KBM Group data offering, which means a healthcare provider can zero in on patient/consumer types of interest, and, using the psychographic segment information, tailor marketing and education messages that are more likely to drive success.
"We also understand that it can be challenging – and manually intensive – to monitor and respond to all that's being posted digitally about your brand. However, it doesn't have to be. A UCC can automate this process with a platform like PatientBond. PatientBond's digital patient engagement capabilities can invite patients to submit a review and can post five-star reviews to social media while following up with patients who offer lower ratings. This can all be done without staff involvement for a mere fraction of the cost of an FTE," said Walker.
There are valuable lessons to be learned from the retailers that survived. Utilizing a solution like PatientBond can help you glean the insights necessary to thrive in a crowded marketplace.
Click here to discover how PatientBond helps urgent care centers:
Improve patient satisfaction scores through "real time intercept" and individual follow-up to a negative survey
Automate follow-up visits, consistently and effectively, throughout a patient's lifecycle
Reactivate patients through relevant messages and digital touchpoints
---
---