3 Innovative Retail Strategies for Urgent Care Centers
Brent Walker, SVP Marketing & Analytics
|
July 25, 2017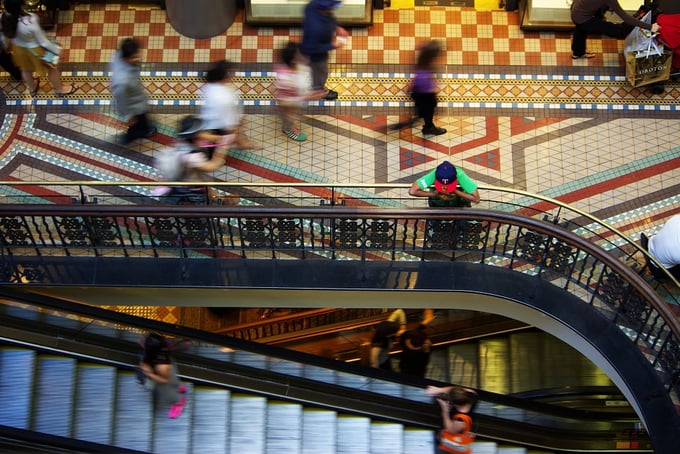 At the start of 2017, The Governance Institute® predicted a growing focus on healthcare consumerism and "patient stickiness" as a strategic priority for healthcare providers. The catalyst, says the article, is increased exposure to the costs of healthcare through higher deductibles and premiums.
---
"Only the patient determines whether [an urgent care] center thrives or struggles"
— Alan A. Ayers, Practice Velocity VP of Strategic Initiatives

---
Having more skin in the game means that a growing number of consumers shop for healthcare — and they expect the same convenience, customer service and value they get from Amazon or other popular retailers. Urgent care centers could benefit from following tried-and-true adages and tech-savvy tactics used by retail industry leaders.
Creating Valued Urgent Care Patient Experiences
Retailers think in terms of great customer experiences. Here are some strategies that work for retail and could work for urgent care centers, too.
1. Location, Location, Location
This adage is a common refrain for businesses ranging from grocery stores to yoga studios — and it remains relevant for urgent care centers. In the case of urgent care centers, high visibility and convenience is crucial. Writing on the Urgent Care® Associati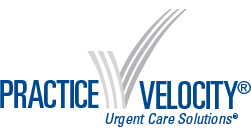 on of America blog, Practice Velocity VP of Strategic Initiatives Alan A. Ayers suggests that a location close to a "big box cluster" while avoiding the traffic congestion and parking challenges of a typical, busy retail center.
High visibility shouldn't be limited to people who happen to be walking or driving by, however. Featuring your location, including photos or videos of the exterior and interior, on your website is important too. For someone who is already in a stressful situation because of an urgent health concern, the ability to "see" the urgent care center can be reassuring.
2. Patient Experience Starts Before Someone Walks in the Door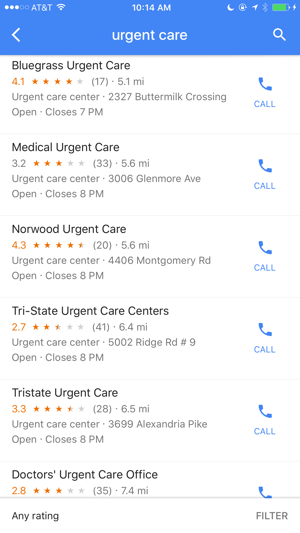 Today's tech-savvy consumers turn to their laptops and smartphones for nearly every need, and healthcare is no exception. In fact, if you Google "urgent care," the list of suggested related searches includes "urgent care near me 24 hours," "urgent care open now," and "urgent care walk in clinic."

Each month, millions of consumers tap the web to find convenient urgent care locations and read reviews. "Patients need to feel empowered about their own healthcare decisions every time they visit your website," says a MediaPost article. Consumers are also turning to social media and ratings and reviews sites to vet an urgent care center. Automated patient engagement platforms like PatientBond can ask patients to rate an urgent care center, reporting these scores on sites like Yelp and alerting the urgent care center's staff to patient satisfaction issues in the case of lower scores.
One feature that ranks high with consumers is the convenience of online scheduling. "If they call a doctor's office, they may discover they have to wait weeks before getting in. If they turn to an urgent-care clinic, they could wind up waiting hours before being seen," writes Rachel Z. Arndt in Modern Healthcare. Arndt goes on, "That's unacceptable to today's impatient consumers." Consulting firm Accenture agrees, predicting a 30 percent increase — to 64 percent — in the number of patients who use digital scheduling to make healthcare appointments in just a few years.
3. The Customer is King (or Queen)
Sound familiar? It's the mantra of brand leaders like Amazon, Zappos, and Disney. Urgent care centers rely heavily on repeat business from satisfied patients and word-of-mouth — or social posts — to friends and family. How can they earn patient trust and loyalty? Offer short and clearly-communicated wait times, positive interactions with staff and fair pricing while resolving patients' health concerns.
In addition, using automated patient engagement technology for post-visit follow ups, medication reminders or wellness tips extends those interactions outside of urgent care centers' walls, boosting patients' sense of satisfaction and reinforcing a positive experience. "Only the patient determines whether a center thrives or struggles, therefore the patient's wants, needs and desires should be the driving forces behind everything the urgent care center does," Ayers says.

Urgent care centers face some big hurdles in creating stellar experiences, and not because they aren't doing a great job. The experience of shopping for — and finding — a great deal on the latest HD flat-screen TV is a far cry from seeking urgent care for a baby with a sudden fever, a child with an earache or a husband who thought he could still bring it on the basketball court and winds up with a pulled muscle. But with the right strategies and technologies, urgent care can still deliver satisfying patient experiences.
---
---