3 Big Tech Mistakes Your Urgent Care Center Might Be Making
Brent Walker, SVP Marketing & Analytics
|
February 14, 2017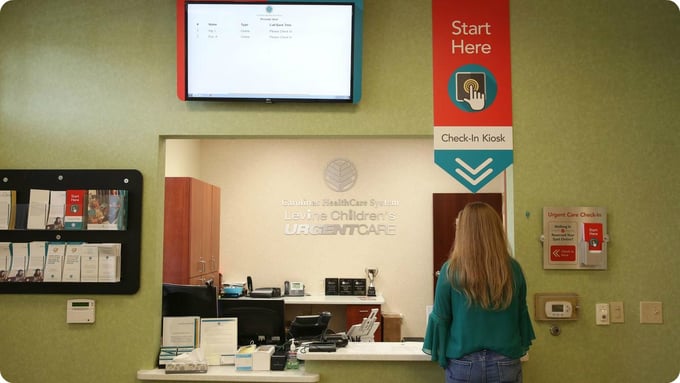 Recent years have witnessed a steady expansion of the number of urgent care centers dotting the healthcare landscape. Between 2014 and 2016, notes the Urgent Care Association of America (UCAOA), more than 1,400 urgent care centers opened their doors—a 23 percent jump, according to its annual benchmarking survey. Moreover, nine out of 10 survey respondents saw patient visits climb, which suggests that the growth will continue this year.
What's behind the growth? One factor is healthcare consumerism, which has increased sensitivity to price, and urgent care centers are consistently easier on a consumer's wallet than an ER visit. Consumerism has also elevated expectations for convenient, fast service on the consumer's schedule — not the doctor's.
Opportunity is knocking. But if your urgent care technology isn't up to the task, you could be compromising patient satisfaction, care quality and your own financial viability.
Essential Technology for Urgent Care Centers
Even though urgent care centers are shifting non-emergency healthcare away from busy emergency rooms and traditional primary care practices, they are not necessarily keeping pace with those providers when it comes to IT and information sharing capabilities. Without these three types of urgent care technology, you may find that the door to growth remains firmly shut.
1. Practice Management Software
In any competitive business landscape, having the right technology in place is crucial — and the healthcare industry is no exception. Leveraging practice management software enables urgent care centers to operate more efficiently, from appointment scheduling and other day-to-day workflows to patient billing and claims processing. Many practice management solutions can even be integrated with patient portals and support secure payments, making it easier for urgent care centers to get paid in a timely manner.
2. Electronic Health Records (EHRs)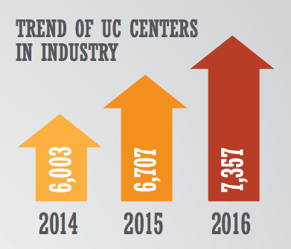 Becker's Hospital Review writes, "Despite this need to stand out in a crowded marketplace, many urgent care centers have still opted to use paper records instead of adopting EMRs because of the high cost of implementation and the fear of patient data breaches."
Why? After all, the majority of hospitals and office-based physicians have adopted EHRs according to Office of the National Coordinator for Health Information Technology (ONC) data. Moreover, practices that have EHRs report significant clinical, efficiency and financial improvements. Urgent care centers may have avoided EHR adoption because they do not accept Medicare and Medicaid patients and therefore lack eligibility for EHR-adoption incentive programs run by the Centers for Medicare and Medicaid Services (CMS).
But as UCAOA board president Steve Sellars notes, "Coordinated patient care is becoming more essential in order to best care for patients." And EHRs improve urgent care centers' ability to integrate within the care continuum more smoothly — not to mention the benefits that other practices have realized.
3. Patient Engagement Technology
The UCAOA benchmarking survey reveals that urgent care centers use social media as their primary marketing tool, followed by community event sponsorships and search engine optimization. Such tools may help urgent care centers raise awareness among their target audiences. If they want to strengthen patient loyalty and engagement to drive more return visits and better health outcomes, however, it will require more than grass-roots marketing.
Urgent care patient engagement technology can help centers move beyond the typical single episodes of care to a being a trusted provider for convenience-oriented consumers when they need physicals, immunizations and other types of care more common to primary care practices.
How can it help? Automated communications via email, text or Interactive Voice Response allows urgent care centers to follow-up on patient visits without adding to staff workload. Likewise, payment reminders can be used to improve collections. And use of health reminders — customized to address patients' specific attitudes, motivations and needs via psychographic segmentation — allows urgent care centers to promote health screenings, physicals, immunizations and other services that expand their value for patients and drive revenue.
One urgent care system that implemented PatientBond patient engagement technology, for example, has realized a monthly $2,500 savings per location on follow-up call management, boosted monthly collections by 200 percent and increased revenue brought in through other services.
Make the Most of a Favorable Environment for Growth
Experts and investors agree that urgent care centers are on a growth trajectory. In a joint poll conducted by NPR, the Robert Wood Johnson Foundation and the Harvard T.H. Chan School of Public Health, urgent care centers benefit from today's time- and cost-conscious consumers. Dr. Ateev Mehrotra, an associate professor in the Department of Health Care Policy at Harvard Medical School, points out: "We expect to do our banking 24 hours a day, seven days a week, and to shop 24/7. So now we want our health care to be 24/7."
Combined with the fact that seeking care for non-emergency services at an ER can cost five to 10 times as much as an urgent care visit, and it's clear that urgent care centers with the right technology will be perfectly positioned to win now and into the future.
---
---