2 Cutting-Edge Ways to Use Psychographic Segmentation in Healthcare
Brent Walker, SVP Marketing & Analytics
|
August 11, 2016
Perhaps in response to competitive pressure, mergers and acquisitions in the healthcare sector have been on the rise, outpacing overall M&A growth by 26 percent. Bigger doesn't necessarily deliver better, however, so hospitals and health systems of all sizes are looking for other ways to make progress on a laundry list of objectives — from moving towards a value and quality focused payment structure to improving care coordination, population and public health.
---
Psychographics pertain to people's values, attitudes, personalities and lifestyles, and are the key to understanding their priorities and motivations.

---
Perhaps healthcare providers need to take a page from Amazon's playbook; after all, among the Top 15 internet retailers, Amazon's growth eclipses all competitors while also routinely topping charts for beloved consumer brands. The reason? As Jeff Bezos says, "If you're competitor-focused, you have to wait until there is a competitor doing something. Being customer-focused allows you to be more pioneering."
And after all, isn't improved patient engagement at the heart of healthcare's objectives? That where psychographic segmentation comes in.
What is Psychographic Segmentation?
Dividing your market into segments based on insurance status, demographics or diagnosis casts a shadow of the healthcare consumer, but it lacks the definition needed to drive engagement.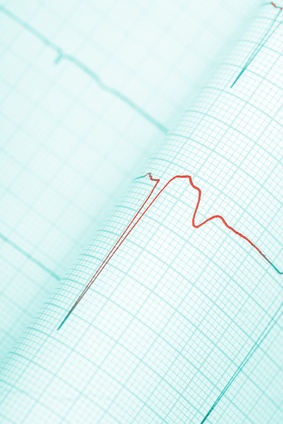 Just because a person has diabetes, for example, does not mean that he or she thinks and acts exactly like everyone else with diabetes. People are not "walking health conditions," and a one-size-fits all approach will not work with them. Retailers like Amazon, on the other hand, excel at knowing their customers well — and one of the ways they do that is by using psychographic segmentation which digs deeper into the lifestyles and motivations of consumers.

Psychographics pertain to people's values, attitudes, personalities and lifestyles, and are the key to understanding their priorities and motivations. Grouping people according to these shared characteristics allows one to target healthcare consumers with messaging that resonates more effectively and increases the likelihood of triggering desired behavior change.
Applied to healthcare, psychographic segmentation offers hospitals insights into what makes patients tick: their attitudes about health and wellness, communication preferences and even the sources they turn to for health advice — which aren't always medical professionals.
An Insightful Approach to Patient Engagement
If you aren't sure how psychographic segmentation can benefit your hospital or health system, take a look at how others are using it to their advantage across the healthcare landscape.
1. Coaching Patients Towards Better Health
The TriHealth System in Cincinnati, Ohio asked 210 employees already participating in two disease management programs to take a 12-question survey developed by c2b Solutions that segments individuals into five distinct psychographic segments based on their views on health and healthcare. The health system then trained its health coaches on the needs and expectations of these five segments.
As a result, coaches learned how to connect with and motivate patients more effectively. In its Quality Matters newsletter, the Commonwealth Fund wrote, "For example, one coach realized that her tendency to ask a lot of questions to guide people toward their own realizations was less effective for a segment known as 'Direction Takers,' who want clear guidance and specific advice. For 'Balance Seekers,' who like having lots of information and choice, coaches may spend more time talking through different treatment options."
Reporting on the pilot project, H&HN noted that TriHealth saw marked improvement in goal attainment while also realizing gains in participant and coach satisfaction levels. TriHealth Corporate Health COO Terri Hanlon said of the program, "Where coaches in the past had been frustrated and thinking, 'Oh, what do I do for this person? I've tried everything,' all of a sudden, those frustrations were being resolved and eliminated, and the interaction became a win-win." As a result, TriHealth plans to expand the program to 30 individual coaches and approximately 3,000 individuals.

2. Treating Pregnant Women Like Individuals
MultiCare Health System in Tacoma, Washington has also implemented a new approach for its expectant mothers that is based on psychographic — or lifestyle — preferences.
This approach, called OB CareConnect, offers advantages for both the mothers and the health system. While mothers enjoy the flexibility of choosing their own mode of care — from a very hands-on approach for first-time mothers to a combination of traditional ob-gyn appointments and virtual visits with a nurse practitioner for working mom — the health system also moves along the path to greater efficiencies in providing care.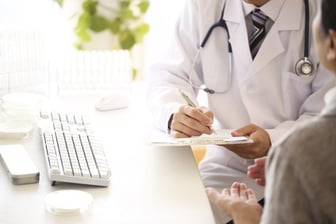 More experienced moms can elect to participate in group visits led by a nurse practitioner. In an interview for the MultiCare Vitals blog, one stay-at-home mom with a second baby on the way said of the virtual visits: "We live an hour and a half from the doctor's office so it made it really convenient for us. I could choose when I wanted the appointment and planned it around naptime." In addition to providing the convenience and level of care desired by individual patients, these options also enable MultiCare Health Systems to gain a pricing advantage over less agile competitors.
Automate the Engagement Process

Data alone — whether from electronic health records (EHRs) or consumer segmentation — doesn't automatically lead to engaged patients. Just as marketers across other industries make use of marketing automation and performance measurement tools to facilitate customer engagement, hospitals need effective tools to deliver the right message to the right channel at the right time.
PatientBond, for example, automates patient engagement, tailoring all messaging according to patients' psychographic profiles and communication preferences. This combination of technology and psychology is yielding very provocative results:
---
Zero readmissions for spinal surgery at a prestigious New England hospital system
22 percent reduction in missed appointments for a health system focused on Medicaid, Hispanic, rural and underserved patient populations
Significant increase in payment collections for a chain of Urgent Care Clinics improving revenue cycle management
---
By using a platform that incorporates psychographic segmentation, you gain the necessary insights to customize your communications for greater relevance, as well as the ability to push out those communications on the preferred channels at the best frequency to motivate patients on an on-going basis. The impact — for your organization and the healthcare consumers you serve — will help you compete like an Amazon in the healthcare arena.
---
---