⌚️ How to Help Your Elderly Patients Adapt to Healthcare Technology
Brent Walker, SVP Marketing & Analytics
|
April 26, 2017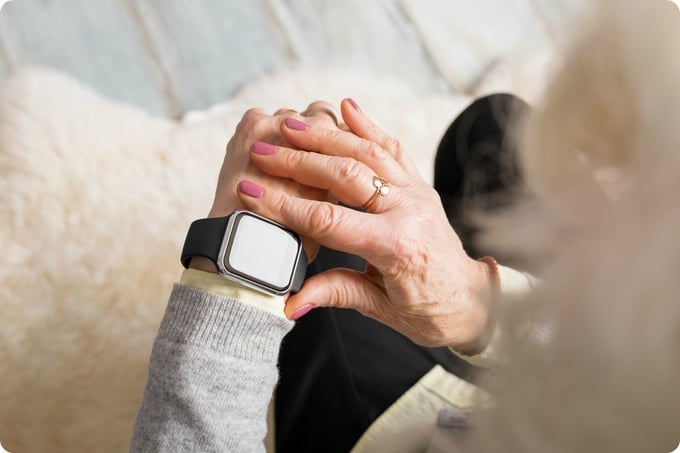 They may be conquering Facebook in increasing numbers, but many seniors remain unaccustomed to using technology to manage their medical care. That's not to say they're uninterested in senior care technology. As we noted previously, a significant percentage of seniors want to access healthcare services from home.
The marketplace has noticed, too. According to Modern Healthcare: "Tech companies are trying to meet the demand.Virtual visits, seeing a doctor or provider through digital means, are becoming increasingly popular, with video visits startups in particular seeing strong growth."
4 Tips for Getting Seniors On Board with Technology
Following the 2016 Aging 2.0 conference in San Francisco, MobiHealthNews reported that many conversations centered on "… the digital health innovations that have touched many other consumer groups — from increased independence of seniors living at home to the support tools their caregivers need and remote-monitoring solutions that lead to more efficient doctor visits and reduced hospital admissions."
Given seniors' burgeoning interest as well as growth in the patient engagement technology market, what can you do to help seniors feel more comfortable with using digital tools?
1. Partner with outside organizations to offer senior care technology training.
The nonprofit Oasis Institute, for example, runs the Connections program in 23 metro areas. The small classes are designed to help older adults overcome computer anxiety, notes the New York Times, offering, "… lots of repetition and hands-on practice. Workbooks are tailored to seniors — large fonts, multiple illustrations."
By partnering with these types of organizations to offer healthcare-related technology training courses for older adults, you can help drive up usage. The article notes that comparisons of Connections students with a control group "… found that after completing introductory courses, older adults were significantly more comfortable with and knowledgeable about computers and the Internet and more likely to use them."
2. Make sure the tools offer value.
Acknowledging that healthcare has seen a "shift in consumption" as Baby Boomers age, Jaana Remes of the McKinsey Global Institute warns that organizations developing health technology for seniors need to design it "with the idea that they will actually use it."
---
"When you design with the understanding of the most challenging customer, you … end up with better solutions for the entire age continuum."

—
---
Whether it's an online community, a remote monitoring system or an app, the technology needs to be easy-to-use and provide tangible benefits. Using wearables and smart home technology, for example, elder care technology company Reemo compiles data and presents it in a simple dashboard. It's an ideal solution for seniors who want to age in place; the patient's family or care providers gets peace of mind while the senior patient can see the weather forecast, activities in the community, news headlines and steps, heart rate or sleep patterns — all in one place.

Reemo founder and CEO Al Baker said, "If you can get one or two benefits that are specific and very helpful to the senior, that is an entire reason [for them] to learn a whole new paradigm."


3. Use psychographic segmentation to identify those seniors most likely to utilize senior care technology.
By classifying patients into segments based on how they feel, whom they trust, and what steps they take when it comes to health and wellness, you can focus first on patients who are the most motivated to learn modern technology.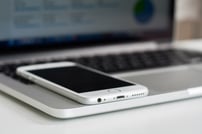 c2b solutions has identified five distinct psychographic segments based on healthcare consumers' attitudes, motivations and approaches to health and wellness. For example, the Self Achiever segment is more likely than the Willful Endurer segment to have a smartphone or tablet device and more likely than all other segments to use a wearable activity tracker.

4. Adapt communications to meet patient needs and expectations.
Psychographic segmentation also helps hospitals understand the type of messages and the communication channels that are most likely to motivate behavior.
Using the proprietary c2b solutions psychographic segmentation model, the PatientBond automated patient engagement platform helps healthcare providers send relevant, timely communications — complete with easy-to-use response mechanisms — for medication or wellness reminders, chronic disease or discharge management and more. The messages can be sent by phone with interactive voice response (IVR), email or text — depending on each patient's preference and needs. If a patient suffers from visual impairment, for example, the IVR may generate the best response level.
---

---
PatientBond has been employed by one of the largest nonprofit hospital systems in the U.S. to reduce readmissions related to Congestive Heart Failure (CHF). After six months of engaging CHF patients with psychographically customized messages delivered digitally, readmissions have been reduced >90 percent. The hospital system surveyed patients to gauge receptivity of these digital communications and 94 percent of patients liked the emails, texts and IVR messaging, finding them very useful. Given that most CHF patients were over age 65, this reinforces the fact that seniors can embrace technology.
Regardless of the type of technology, organizations also need to remember that they likely have two customers: the senior patient and that patient's adult child. Jody Holtzman, senior vice president for market innovation at AARP, says: "One transaction may be financial — I'll pay for it. But it's no less a transaction with my mother just to allow someone to come into her house and put in new technology."


He emphasizes, "This a message that AARP has been driving very hard for the last several years … our belief that when you design with the understanding of the most challenging customer, you … end up with better solutions for the entire age continuum." Do you have the insights you need?
---
---