⌚️ 3 Tech Tools That Could Help Seniors Become More Fit
Brent Walker, SVP Marketing & Analytics
|
June 01, 2017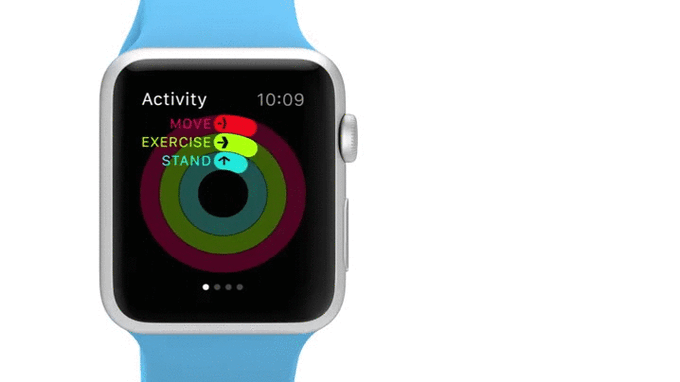 As the senior population grows, companies have responded with innovative tech tools for helping older adults with their day-to-day concerns. Those range from smart-home webcams and sensors that enable the elderly to age in place while offering family members peace of mind to services that block phone calls from scammers who might take financial advantage of seniors.
---
"Patients don't live in a doctor's office —
they must manage their care at home."
---
After celebrating Older Americans Month, which culminated in National Senior Health & Fitness Day on May 31, we thought we'd take a look at tech tools for seniors that could help them improve their health and fitness.
Elder care technology options for patients and providers
1. Fitness Trackers
When you think about fitness tech, the first tool that comes to mind is probably a FitBit or some other activity tracking device — and indeed, it's first on our list. These devices have been around for a few years. Younger, fitness-focused adults were the original target market due to a pervasive misconception that seniors are tech-averse. But data show that the number of older Americans who use such devices is only 3 percent lower than the 20 percent of Americans under age 65 who use the wearables.
Unfortunately, the trackers aren't living up to the needs of older users, according to Project Catalyst, a study conducted in collaboration with Georgia Tech, AARP, MedStar Health, Pfizer and UnitedHealthcare. While nearly 70 percent of study participants found the wearables helpful, users noted challenges with device calibration, data relevance and more. For instance, as we age, our skin loses its elasticity and becomes drier, resulting in some discomfort due to band materials and fit.

Jody Holtzman, AARP's SVP of thought leadership, said: "The recommendations that came out of the study are to make trackers better able to share information on health goals important to 50-plus consumers, simplify set up, make them unobtrusive to wear and easier to maintain, and provide more features like timely alerts and instantaneous access to information."

Counting steps is okay, but many seniors would rather know their heart rate, blood sugar or other key health insights — especially as this demographic is more likely to face one or more chronic conditions as they age.
2. Medication Trackers
Time reports that Americans between the ages of 65 to 79 on average fill 27 prescriptions a year. As a result, elder care technology that can help patients stay on top of their medication regimens is a welcome tool. And for seniors who have smartphones or tablets, there's an app for that: Medisafe. The pill reminder app not only reminds user when a dose is needed, but also shows a picture of the pill and sends an alert to a designated family member if a dose is missed.
---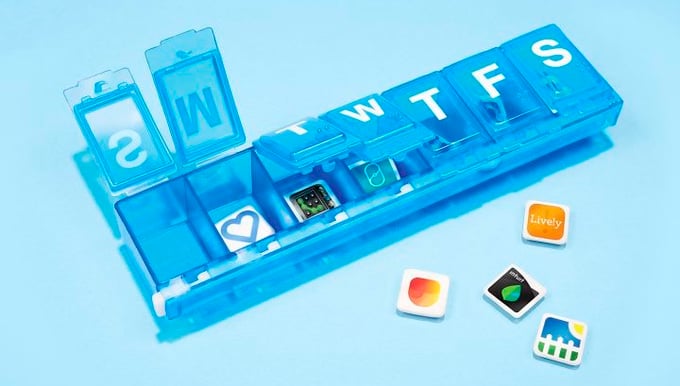 PHOTOGRAPGH BY DANIEL EHRENWORTH
---
Another option, Reminder Rosie, is a programmable, voice-activated clock. You simply set alarms and record a message; at the appropriate time, the recording plays — reminding seniors to take their medication. Users can simply say, "reminder off" or tap the clock to turn off the alarm for that day. The advantage of this tool is that you can set other types of reminders as well — whether it's to remember to empty the trash, get ready for an appointment or go out for a walk.
However, not all tech geared toward medication reminders have been found effective. A study published in JAMA Internal Medicine found that a pill bottle cap with a digital timer had no effect on medication adherence over 12 months. Perhaps the patients in the study did not use the devices correctly, or perhaps the technology was just not a good solution. Either way, technology isn't a magic answer to the issue. It's critical to understand patient motivations and decision influences and offer technology that plays to these variables.
3. Self-monitoring Tech for Chronic Disease Management
Monica Peek, M.D., an associate professor of medicine at University of Chicago, tells AARP that technology to help patients with chronic disease management is important for seniors. "Patients don't live in a doctor's office," she says. "They must manage their care at home."

And the technology to do just that is available. For example, Withings makes several devices including a scale and a blood pressure monitor that can connect with a smartphone to enable self-tracking and sharing of data with their physician.

For elder care technology that isn't smartphone dependent, healthcare providers can leverage patient engagement technology, such as the cloud-based platform offered by PatientBond, to remind patients to adhere to care plans — from text reminders take medication or do a blood sugar check to emails offering exercise tips or recipe ideas. Either approach, according to studies, improve chronic disease management. In fact, a six-month study of a diabetes coaching program found that 73 percent of patients viewed the program positively and realized lower blood glucose levels.
Tech tools for seniors that help them stay active, follow medication regimens and improve chronic disease self-management only scratch the surface. But as Baby Boomers continue to age, health technology companies will continue to innovate to fulfill the needs of a growing cohort of older Americans.
---
---